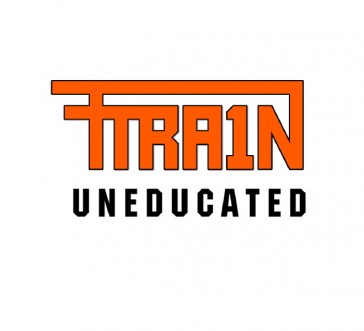 Hailing from the crossroads at 25th and Main, local MC T-Train is somewhat of a prodigy. The proud Vancouverite's first full-length Uneducated is an indie masterpiece worth all the praise it has already garnered. Put out by Vancouver label Monsterdinosaur Records, the album serves up 10 booming tracks of thoughtful, masterfully produced hip-hop. There ain't no gangsta rap here, ain't no sex rhymes neither. This is straight up, positive, open-minded hip-hop crafted by someone who has had a life long infatuation with the urban art form.
T-Train's rhymes are tight, his flow is smooth and his style is doused with old school flavour and new school consciousness. All this is backed by serious beats and melodies laid down by local talents such as Citizen, DJ Haze, Authentic and J. DeCouto. What results is a set of explosive tracks that will get everyone bouncing. "Binge," the opening rhyme, serves as a traditional hip-hop prologue, with T-Train introducing himself and proclaiming his love for rapping. "Swept Away" is the slow jam on the album—a tale of love gone wrong—but T-Train takes this up with a positive spin. "Turn It Up" puts hard rhyming against old school beats and loops and "Are We There Yet" is the anthem that will make T-Train famous.
Uneducated is an exceptional debut by a talented MC who is sure to become legendary. T-Train put his soul on wax, and sold it on 25th and Main. There simply isn't any other explanation for his microphone skills!