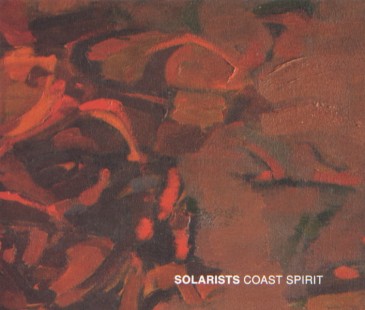 Coast Spirit, the latest release from Vancouver band Solarists, is aptly titled: even at its more energetic moments, the band's sophomore album has a sedative effect, uniquely suited to the torpor of the band's native city in winter. The project of Cameron McClelland, former member of Vancouver shoegaze outfit Hinterland, Solarists forgo the usual lush, sparkling sound for a more subdued breed of pop. Gentle, restrained guitar riffs throw a glamour over the landscape of the album, lending it a muted surreality. McClellan himself constantly sounds as if he's just been dosed with 200 mg of codeine, inspiring an almost fetal sense of calm and call to mind Hayden or the Magnetic Fields at their most gentle.
At its best, this atmosphere is soothing and muscular for all of its sparsity. At its worst, it slows the pace of the album to a grinding halt, inspiring lethargy rather than reflection. At these points, the songs creak and groan along, and the lyrics, which should be soaring, sink into obscurity.
Still, it's worth being patient for the moments when the band manages to throw off this inertia. On standout track "New Sound for a New Town," pulsing guitar and drums propel McClelland forward as he drones, "There's no need to feel the fire, because the buildings will alter but not you and me." There are enough of these cathartic moments to give hope that Solarists will wake up and start feeling the fire on their next album.