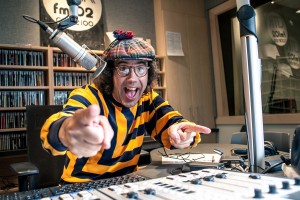 CiTR 101.9 FM is the broadcasting voice of the University of British Columbia, situated on the unceded, traditional
Coast Salish territory of the Hən̓q̓əmin̓əm̓ speaking Musqueam peoples. CiTR began as a student club in 1937, gaining
not-for-profit status and a place on the FM dial in 1982. Run by the Student Radio Society of UBC, CiTR offers
students and community members broadcast training and access to the airwaves, broadcasting 100+ locally-focused radio
programs in seven different languages, streamed online and available as podcasts.
Since 1983, CiTR has published Discorder Magazine, mirroring CiTR's mandate to amplify underrepresented
communities and to provide invaluable publishing experience. Discorder prints 10 issues per year with a
distribution of 8000 copies across the Lower Mainland and Victoria, and publishes web exclusive content throughout the
month. Though initially founded as a music-focused magazine, Discorder now covers a range of content related to
the local arts scene, community organizing, current affairs and much more! Visit this link to learn
how to contribute to the magazine.
CiTR/Discorder exist to:
Create alternative and locally-based programming
Empower UBC students and community members through training and participation in the media
Provide community access to media and space for under-represented voices
Check
out a video of our space here!

---
Governance
Board of Directors
Kerry Kilmarten, UBC Faculty Representative
Katherine Feng, Alma Mater Society of UBC Representative – AMS Councillor
Lauren Benson, Alma Mater Society of UBC Representative – VP Administration, Alma Mater Society
Maya Preshyon, CiTR Student Executive Representative – Vice President, CiTR Student Executive
Halla Bertrand – Community Member Representative
Jules Andre-Brown, Membership Representative – Host of Crimes & Treasons
Alifa Bandali, UBC Faculty Representative – Lecturer GRSJ
John Pantherbone, Programmer Representative – Host of Canada Post-Rock
Brad Winter, Community Member Representative
Aaron Schmidtke, CiTR Student Executive Representative – President, CiTR Student Executive
Learn more by reading our Constitution
and Bylaws.
Annual Reports
Learn more about we're doing each year in our Annual Reports!
Read about CiTR/Discorder in the news.
Station Timeline
1886 – Vancouver burns down. Good thing UBC Radio doesn't exist yet.
1937 – And then it does! Sort of. Bored students play records on a gramophone in the cafeteria over
lunch. "Varsity Time" becomes a regular feature on CJOR. There is a great disturbance in the force.
1938 – UBC Radio becomes an official student club!
1940 – Pierre Berton assumes role of Radio Society's Chief Announcer.
1950 – Closed-circuit broadcasts begin in residence. UBC Radio Club and CKWX (BC Association of
Broadcasters) start a 22-week commercial radio school.
1969 – A new Student Union Building arrives with cutting-edge, professionally-designed studios!
Also, we officially become CYVR.
1974 January – CYVR is shut down for neglecting to keep up their license.
1974 July – CRTC Decision 74-260 reinstates UBC Radio as Thunderbird Radio: CiTR
1975 – CiTR backpacks Europe trying to find itself, experimenting with 89.5, 95.9, 88.9, 100.0, and
101.9 MHz.
1982 – CiTR finally meets FM and they fall madly in love, broadcasting sweet 49-mono-watts together
at 101.9FM.
1983 – Wild-child Discorder Magazine is born. Also in 1983, CiTR runs its first Shindig
battle-of-the-bands competition!
1985 – Seattle's Rocket Magazine picks Discorder as one of the "Top 20
Publications in the World" for 1985, the only Canadian magazine on the list.
1988 – Discorder a finalist for "Magazine of the Year (circulation < 20,000)" and
"Cover of the Year" (50th issue cover, March '87) at the Western Canada Music Awards.
1989 – CiTR pumps up the jam to 1800 megakilowatts with a giant balloon release. First song? "Have
Not Been the Same" by Slow.
1997 – Nardwuar The Human Serviette sneaks into APEC and asks Jean Chretien what he thinks of
pepper spray. The answer? "I put pepper on my plate."
2007 – CiTR becomes one of the first campus/community radio stations to offer podcasting, proudly
moving into the internet age.
2015 – CiTR/Discorder has a banner year! After 46 years in the Student Union Building, the
station moves into the atrium of the brand new UBC Nest! We launch this swanky new website that merges the web
presence of CiTR and Discorder, and also merge their branding. We also organize our first ever Summer Radio
Camp.
2018 – CiTR turns 80! In June 2018, Discorder publishes its 400th issue.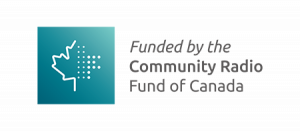 CiTR has received
financial support from the CRFC for the past decade. Current projects such as CiTR's News Collective were made
possible by the CRFC's Radiometres program, which is aimed to improve local programming and volunteer
participation.
Copyright
All content published and broadcast produced by The Student Radio Society of UBC is protected by copyright.
Please remember to properly cite all content shared under the fair dealing clauses
of the Canadian Copyright Act. The Student Radio Society of UBC reserves the right to request information
and/or modification of a citation or accreditation of a work previously published or broadcast on CiTR 101.9 FM or
Discorder Magazine media platforms. CiTR is licensed by SOCAN to broadcast music.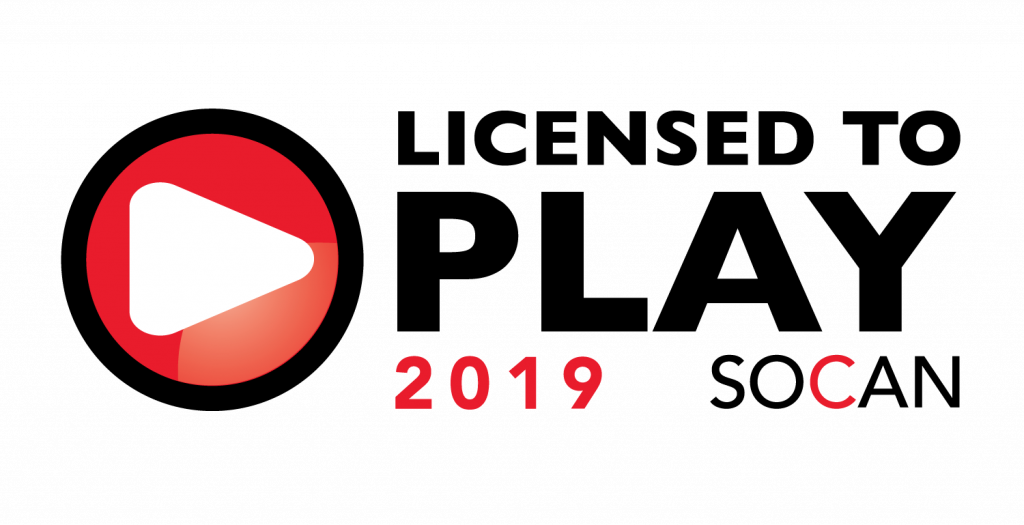 Disclaimers
Editorial and opinions expressed on CiTR 101.9 FM or Discorder Magazine media platforms are exclusively
those of the author and do not necessarily reflect those of The Student Radio Society of UBC.
Additionally, the opinions expressed in advertisements appearing on CiTR 101.9 FM or Discorder Magazine
media platforms are those of the advertisers and not The Student Radio Society of UBC unless explicitly stated.