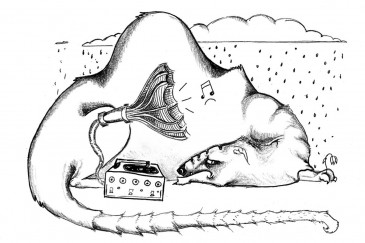 Hey there, readers. How're you all doing? Miss the sweetness of summer yet? While October gave us a few solid weeks of sun, it wasn't enough to defer the rainy-time blues. One of winter's most notable features is the resurgence of Seasonal Affective Disorder (S.A.D.), where individuals have a negative emotional reaction to the changes outside. More time spent indoors; shorter days; they're all ingredients for the stew of S.A.D. That's why we asked the Discorder staff for this month's Sound-off: what's your favourite "sad" album?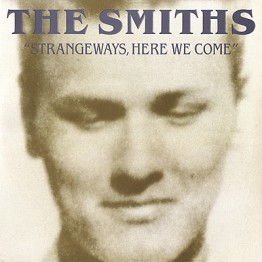 Alison Braid | | Contributor
I remember being 10-years-old, sitting in front of our speakers, listening to the Smiths' Strangeways, Here We Come. I loved putting my hands against the black mesh, and pretending I felt sadness vibrating through. The album's smooth ability to draw you in and then trip you up like a dog winding its leash around unsuspecting legs is beautiful, and an experience I seem to keep returning for. As the light dims, I can't think of anything better to listen to until it's socially acceptable to play Christmas carols. It'll make the holidays feel doubly as jolly.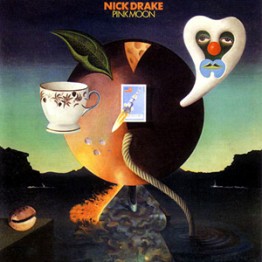 Evan Brow | | Columnist & Student Liaison
Pink Moon is the third and final album by Nick Drake before his death in '74 at the age of 26. The bare and stark acoustic music Drake produced emanated his vulnerability, his pain, and hardship amidst the world, an acceptance of every failure. And in that despair of his, he created beauty. What became of this beauty? Nothing but death in obscurity. It always leaves sullen and quiet to hear Drake, the Van Gogh of folk, bare his soul, knowing this album was the last mark he made before his death.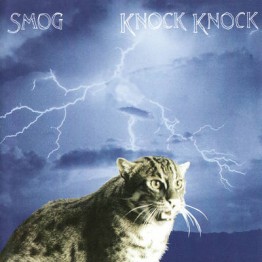 Julie Colero | | Contributor
Bill Callahan is the downer king, even when he's trying to be upbeat. Knock Knock, my favourite Smog album, manages to deliver a punch to the ovaries every time. Part of the sadness come from the hopefulness of the first track, when he sings "Let's move to the country / let's start a… / let's have a…", which progresses to the moment, a few songs down the road, when he doesn't know where he's going, but knows he has to "hit the ground runnin'." The album closes with a wish for the narrator's lover: "I hope you find your husband / and a father to your children." Heart-fucking-breaking.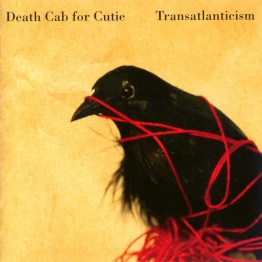 Fraser Dobbs | | Contributor
The answer that came most quickly to mind, and also the record I'm most reticent to write about, is Death Cab For Cutie's Transatlanticism. I was at a ripe teen age listening to this vaguely conceptual record about separation, change, and familiarity to let each note seep into my pores. Not only is it the best album Gibbard has ever written, it's also still, all these years later, just as potent an emotional sponge. Sad never sounded so good.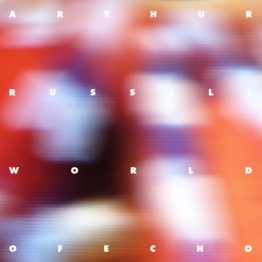 Joshua Gabert-Doyon | | Contributor
It's not really a depressing album, but World of Echo has that calm, ethereal aspect embedded in it that I associate with this time of the year. Arthur Russell is great, and also very weird — most of his stuff is either disco or crooning country — but he always plays the electric cello. In World of Echo, he gets super experimental and minimalist. He messes with the cello in all sorts of ways to create percussion and these ghostly effects that work really well with his voice.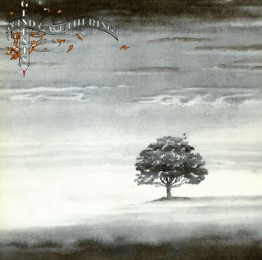 Kamil Krawczyk | | Contributor
Just looking at the album art for this 1976 progressive album invokes the feeling of a cold, wet, overcast day, slowly eating away at the spirits of all. As depressing as even a first glance may be, this album holds a special place in my heart as it is, for some reason, the go-to album for typical post-September Vancouver days. With swirling, hollow synths and pianos muddled with subtle drumming, guitar, and sorrowful singing, Collins and company deliver a wholly remarkable experience that is as bleak as the weather we are just starting to experience.

Erica Leiren | | Contributor
At Last (The Touch & Go's)
The Touch & Go's were a late '80s/early '90s staple on CiTR and their cassette release At Last is a masterpiece. They always had great songwriting, with the most beautiful female voices in all of Vancouver. Songs so gorgeously sad, they plumb a deep well of tristesse that is unfathomable, yet all the more lovely for it. Listen to "Beaver Inn, Bellingham," a cool-weather love song that will make you cry it's so pretty; "Christopher" is another favourite, like autumn itself, evoking the beauty and sadness of perfection and its inevitable decay. Then there's "Pauline," a sinister black hole of a song with a guitar part that evokes terrifying angst. They do have light-hearted songs but since it's S.A.D. we're talking about, the talented foursome in the Touch & Go's do it like no one else can. Now be a dear won't you, and pass me a hankie?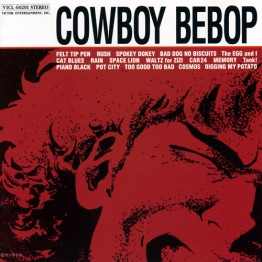 Luan Li | | Contributor
Cowboy Bebop is an anime about five bounty hunters in the year 2071 who traverse intergalactic space in order to solve crimes and arrest criminals. Along the ride, they confront old enemies, lost loves, and come to terms with themselves. I chose this album because the studio composer, Yoko Kanno, did an amazing job in creating music that resonates perfectly with the scenes. Even after watching, the soundtracks can immediately teleport you into the Bebop world, one that's psychedelic and nostalgic and futuristic all at the same time.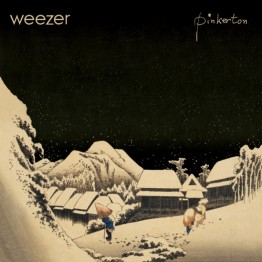 James Olson | | Contributor
Pinkerton by Weezer is so fraught with tension and anxiety, it's sometimes hard to listen to. The album rocks but it's wrapped in an claustrophobic atmosphere of despair. The listener shares in Rivers Cuomo's pain through his self-loathing, sexually frustrated lyrics. Even on a bouncier, "happier" tune like "Why Bother?" the listener is confronted by such starkly downcast lines such as "Why bother? / It's gonna hurt me/ It's gonna kill when you desert me." Weezer's most emotionally frank album is a cathartic, painful, yet tuneful and memorable experience. Not recommended listening after a bad breakup though.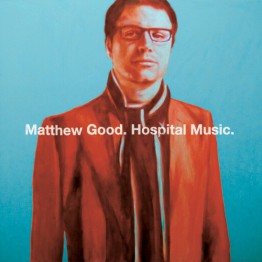 Keefer Pelech | | Contributor
Hospital Music swings with brutal honesty. The album was released in the wake of Good's crumbling marriage, Ativan overdose, and diagnosis with bipolar disorder — themes that stood out when I first listened to the album, but Hospital Music resonates deeper. It speaks of heartache and lost love, of living with depression, and of political fallacies, each delivered with painful intimacy. For me, Hospital Music will always be associated with personal failings and ongoing struggles, but also with tragic optimism. The album finishes with the perfectly haunting cover of Daniel Johnston's "True Love Will Find You in the End."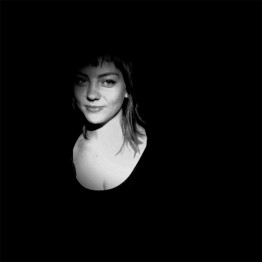 Lindsay Stewart | | Contributor
There's just something about a beautifully haunting voice serenading you from beneath layers of reverberation that effortlessly puts the tear ducts into action. Angel Olsen's debut EP Strange Cacti is so drenched in emotion that it can actually be uncomfortable to listen to. But if you're in a state of heartache, headache or toothache, this bewitching record is the ultimate companion. Her vibrato-laden voice is not of this world, and paired with her dark, intimate lyrics fosters the perfect sobbing environment.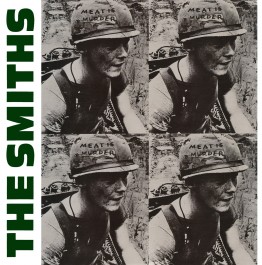 Jordan Wade | | Contributor & Host of Discorder Radio
The magical combination of Johnny Marr's happy guitar riffs and Morrissey's sad, poignant lyrics invokes a feeling of melancholy, empathy, and quiet contentment; perfect for this time of year. This no-frills band from Manchester was only around for five years, yet produced an international cult-like following — most notably from their 1985 sophomore release, Meat is Murder. Even for fans like me, who discovered them long after they broke up, are left with a strange sense of nostalgia for the hardships of the UK's industrial society of yesteryear. Nothing gives me the warm fuzzies on a grey autumn day like walking into a pub and suddenly hearing "The Headmaster Ritual" or "I Want the One I Can't Have."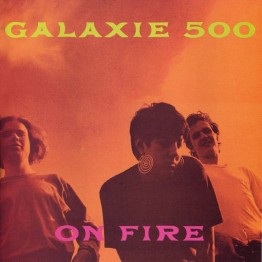 Max Wainwright | | Contributor
There are a lot of great sad albums out there, but for me, Galaxie 500's On Fire floats to the surface. Dean Wareham's impressionistic narratives leave just enough for the lonely imagination on tracks like "Blue Thunder" and "Strange." Closing the album with a cover of George Harrison's "Isn't It a Pity" sums the mood clearly. However, it's Wareham's drifting guitar lines, Damon Krukowski's resonant shuffles and Naomi Yang's bobbling bass that make On Fire a great sad sack album.