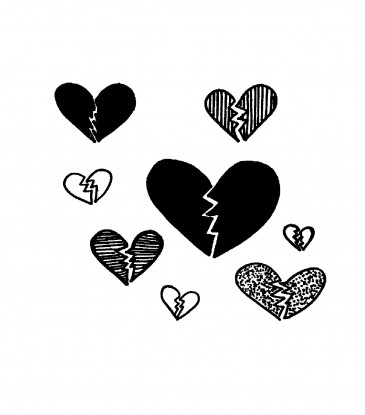 It doesn't matter how reputable your discography, if you have an overabundance of musical talent, or how much reddit users choose to worship you: no musician is immune to producing at least one subpar album during their tenure. Even if the overall quality isn't that much lower — It doesn't even have to be an overall low-quality release — it just has to be inferior to everyone's unimaginably high expectations of you. Because November is arguably the least fun month of the year — Halloween is dead and gone while your ear drums are still adjusting to hearing Christmas tunes eight hours a day — we asked the Discorder staff: what's your least favourite album from an artist you love?

Ford Atwater — B.O.A.T.S. II: Me Time (2 Chainz)
The stage was set in 2012: thanks to guest spots with Nicki and Canada's very own Aubrey, 2 Chainz was able to reign in his layered and onomatopoeic take on materialism and the objectification of women. The artist formerly known as Tity Boi hubristically takes an unambiguous approach, proclaiming that all he needs "iz a big booty ho" over a baroque trap beat implosion. After tapering off by 2014 — and a phoned-in Jason Derulo verse — B.O.A.T.S. II: Me Time lacks the grit involved in making serious art. A sterilized album, forgettable beats, and uninspired subject matter take deuce's career to its most apprehensive state yet.
Natalie Hoy — Legendary (The Summer Set)
I doubt I'll ever find a band that delivers enjoyable, bubblegum-pop rock like The Summer Set, but 2013's Legendary was definitely a sour note in my books. Much of my disdain comes from its seemingly relentless desire to reach a mainstream audience with pop culture references, electronic elements, and, in my opinion, unnecessary profanity aplenty. (Did you really need a song called "Fuck U Over" about, well, you know?)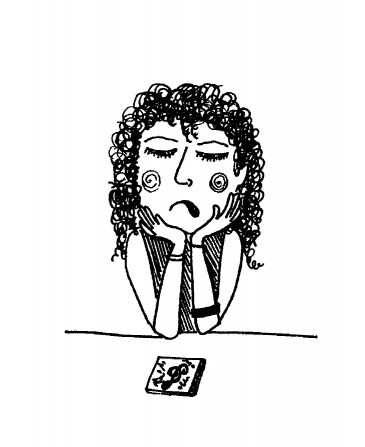 Erik Johnson — Random Access Memories (Daft Punk)
This is controversial, but hear me out: I was disappointed by Daft Punk's Random Access Memories. It's a great album and the production is immaculate, but it just didn't enchant me like Homework, Discovery, or even Human After All. The songs are good, but the arrangements seem blander than what I've come to expect from them.
Erica Leiren — The Visitors (ABBA)
I remember playing a cassette of ABBA's The Visitors in my car once — and once was enough. Coming from a band I otherwise love, this album was depressing; nothing like their sunny, crystalline pop that I adored. Everyone knows the story of how ABBA exploded with "Waterloo," followed by a string of amazing pop confections and insane record sales, but does anyone remember how truly uncool they became after breaking up in the early '80s? They were banished to bubblegum purgatory. Through it all, I remained steadfastly loyal to my faves and ABBA returned from their exile in the '90s, rising high in the pop music firmament and becoming widely recognized for some of the best-crafted pop songs of all time.
James Olson — Hail to the Thief (Radiohead)
Let me start by saying this album is not without some killer tracks — "There There," "A Wolf at the Door," and especially the blistering "2 + 2 = 5" stand among the best songs written by Thom Yorke and company — but in comparison to the albums that preceded and followed it, I rarely revisit Hail to the Thief. While many of the tracks are certainly experimental and challenging, they lack the emotional punch that characterized the entirety of albums like OK Computer, Kid A, and Amnesiac. Radiohead are too interesting a band to really make a bad album; I just find Hail to the Thief resonates with me the least.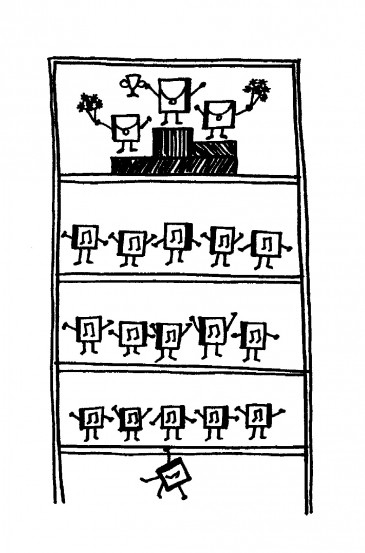 Max Wainwright — Songs of Innocence (U2)
Since we're still in the wake of U2's infectious iTunes release of Songs of Innocence, this is a timely question. Like many, I am a huge fan of U2's early body of work. Classics like The Joshua Tree and Achtung Baby remain unrivalled masterpieces. However, the band's latest is the essence of what U2 has become: bland, ostentatious and out-of-touch. It may be the point for this longtime fan, when the new U2 finally eclipses the old.
Jasper Wrinch — True Stories (Talking Heads)
This pseudo-soundtrack for David Byrne's bizarre film, True Stories, sounds like the band was trying to tailor their sound to third-graders. The heavy reliance on bongos and grating synth melodies, along with some of Byrne's least inspired songwriting, makes this album nearly unbearable, especially compared to some of their earlier masterpieces. At least it gave Radiohead a decent band name.