Soon after sitting down for beers with mandolinist Alex Marusyk, guitarist Andrew Mueller, bassist Dave Wise, and drummer Marc Lovisa of Vancouver-based Cornshed, I realized I was going to have a great interview. Not that I didn't expect it; they're defining a new genre affectionately termed clusterfolk  — a unique blend of punk, bluegrass, country and folk. But what I loved was that minutes into the conversation, it was hugely apparent that these guys are playing music for all the right reasons and that they really love what they do. And why wouldn't they love it? Their band is fun as hell and they're carrying a unique sound out into the world, so it was no surprise that they were brimming with enthusiasm as they told me about Cornshed.
The band started in 2011 when Mueller and Lovisa, formerly in a hardcore group together, were jamming around and playing with ideas. "We got pretty drunk, and Andrew started playing some acoustic shit and I just started throwing punk beats to it, and we were like, "That's what we're gonna do,"' recalls Lovisa. Mueller adds, "Then we had a gig, and we had no one else in the band." So they grabbed a fiddle player and a mandolin player, and Cornshed was born.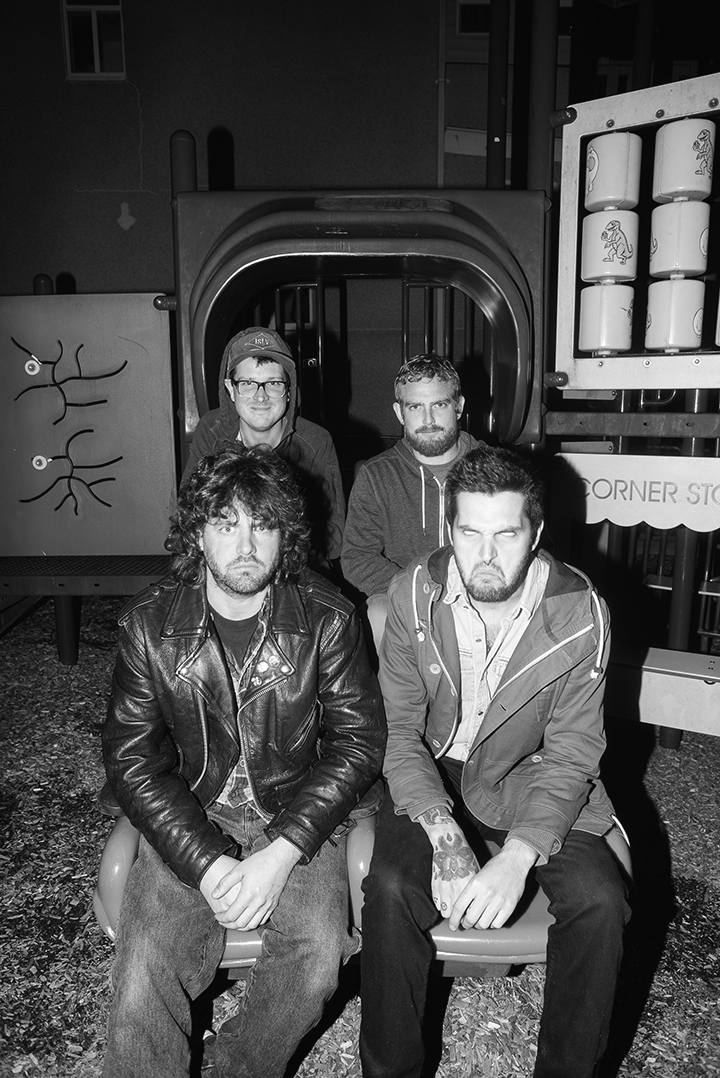 This characteristic make-it-up-as-you-go approach is what gives Cornshed appeal, but also credibility. They write with minimal pre-conceived notions or ideas. It is a diplomatic and democratic process, and clearly that's the way they like it. Wise explains, "A song usually comes from a riff, and then everyone sort of builds around it. And then we arrange it all together. We just pull it out, it's awesome." That's not to say these musicians don't take a long view, or that they lack patience in their compositions — they have cultivated some sophisticated and structured tracks. They just like to leave room for flexibility and spontaneity in their work, and that in turn creates an atmosphere of inclusivity and fearlessness in which creativity can flourish. "No one's ever had their feelings hurt in this band," shares Marusyk. "You bring an idea and they're like 'Hell yeah man, I bet that could fit right here.' It's awesome. I've never had anything turned down, and sometimes the ideas are pretty wacky."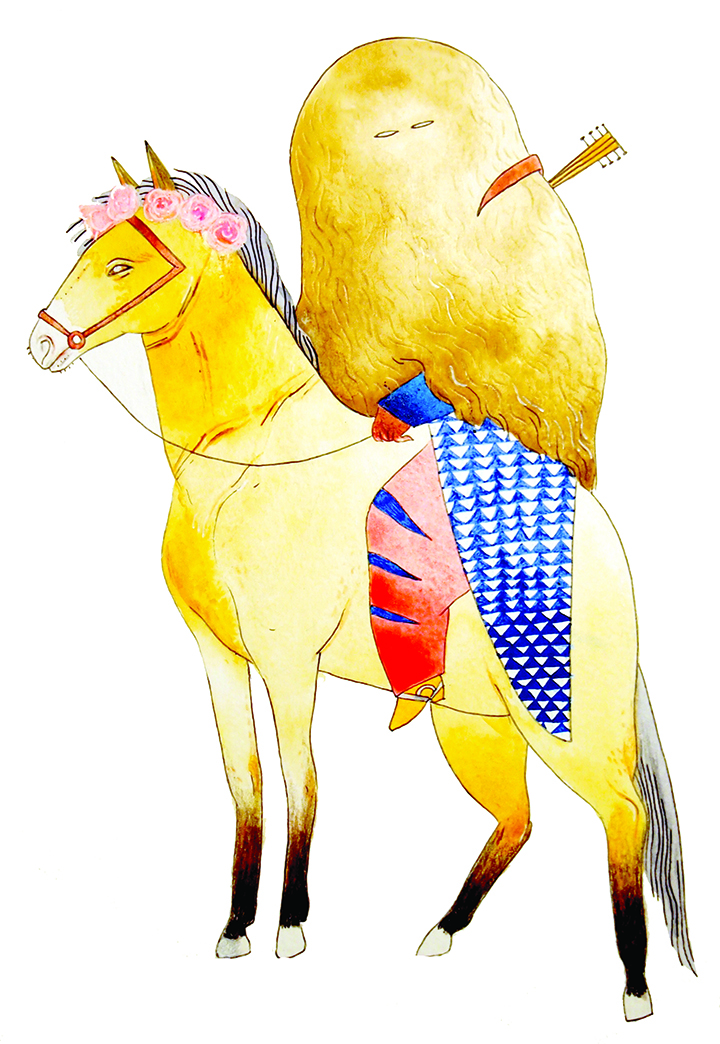 The musicians in Cornshed all hail from Ontario — Lovisa, Mueller and Marusyk from a small town called Fort Frances, and Wise from Ottawa. Growing up with Ontario's long winters gave them plenty of time indoors to hone their instruments. They grew up either being fans of, or bandmates in each other's bands. The incarnation of Cornshed in Vancouver, I suppose, could be considered an Ontarian reunion of sorts, with Wise joining Mueller and Lovisa in 2013, and Marusyk joining in 2014.
This band has evolved a lot over the span of three albums. Their music started out as mostly acoustic and until recently, was entirely instrumental. Over time they added more amps and effects, and have seen a few members and instruments come and go. The most recent addition to their sound is a big one, however — Marusyk's vocals. "We wanted to fill the sonic gap that dropping the fiddle left, but we didn't want to sacrifice the fun level — the fact that we bring it like a train," says Wise, "And it didn't take away from that. It even made it more enjoyable in some ways. The reality is, is that vocals just make your music more relatable. People love to hear someone sing." Lovisa agrees, directed at Marusky, "Why wouldn't we utilize your fucking voice, dude? It would be stupid not to use it. The guy sings like a god-damned angel man." They have a yet-to-be-titled four song EP coming out this summer showcasing Marusyk's exalted vocal chords.
Cornshed's' live show is something to behold. They have a frenetic and ridiculously high energy, and it just begs you to drink beers, stop thinking, and lose yourself with the band. "We all explode. Like he's fucking insane on the drums," says Wise, pointing at Lovisa. "He'll just grab his drum in the middle of the song and then be in the audience, and we're all like, 'Ok well let's keep this going while he's pushing that guy with one hand and playing the drum with the other.' It gets out of control. And none of us are trying to control it." The chaos and spontaneity of their live show comes from their love of music in its raw, unpredictable authenticity. Wise concludes with a sentiment that encapsulates the spirit of Cornshed. "People love that shit cause it's real."
x
Cornshed has entered the CBC Searchlight contest, and will be releasing an album later this summer. Visit cornshed.bandcamp.com for more info, and search them on YouTube to see a teaser of their live set.