Steady, electronic beats softly played in the background as I walked into the Fox. A soft chatter resounded within the room.The balcony, opposite the stage, held all those who were looking for a clear view as the venue gradually became packed.
After the doors closed, a man sporting long, light grey hair appeared on stage, his expression made undecipherable by bangs hanging down to his black, opaque sunglasses. A silence fell over the crowd and the background music quieted as the entirely black-clad Keiji Haino readied himself.
Through partnerships with Powell Street Festival Society and Send + Receive Festival, Quiet City put together the first Vancouver appearance of the prolific Japanese experimental musician and composer since his collaboration with Vancouver / Seattle post metal act SUMAC, 2018's American Dollar Bill – Keep Facing Sideways, You're Too Hideous To Look At Face On.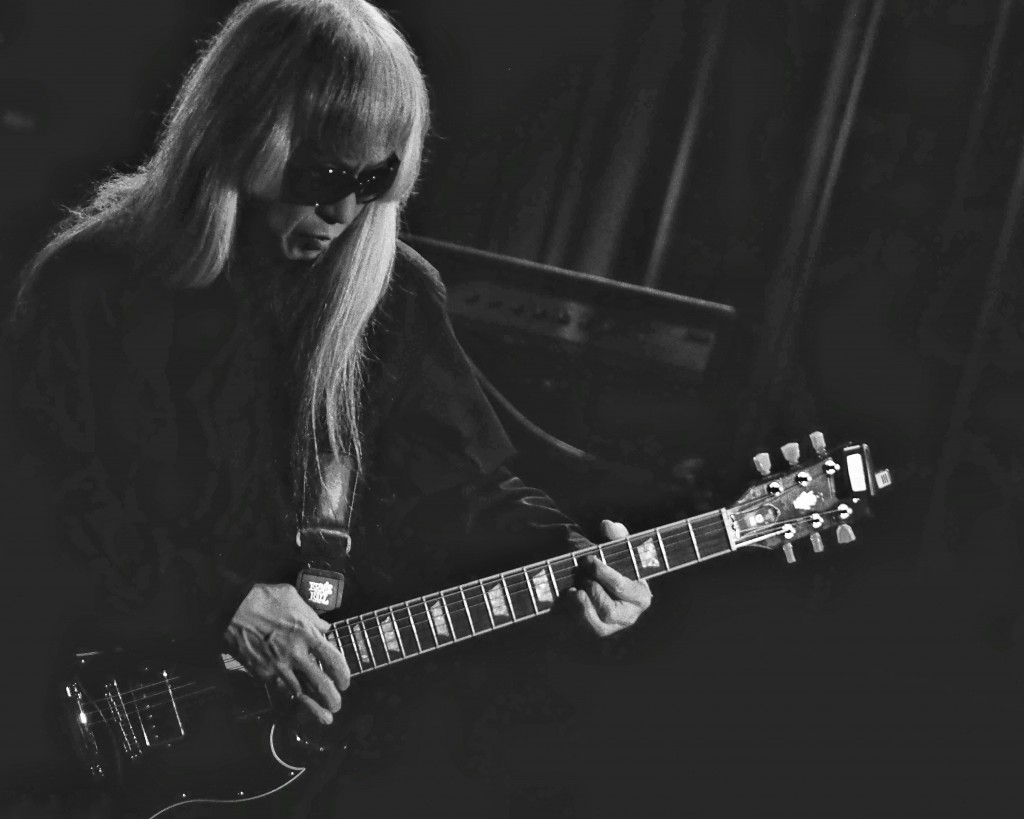 His performance began with minimal electronic tones. Moments later, the Fox was filled with the sound of numerous overtones played from Haino's guitar and the faint echoes of deafening scrunch notes that he repeated in from time to time. Haino diversified the sonic texture by adding a droning sound, creating a sense of fluidity in the music. This sense of flow was emphasized through his movements onstage, swaying smoothly to his fluid sounds.
He then ruptured the meditative atmosphere by adding short, worded shouts and abrupt crunchy notes from his guitar, snapping the audience out of its trance-like state. As Haino allowed the notes strummed from his guitar to linger and decay, the audience crept closer, their faces dimly illuminated by the blinding blue light on the left side of the stage. Their mouths were slightly agape, their eyes were wide open and their eyebrows were scrunched together.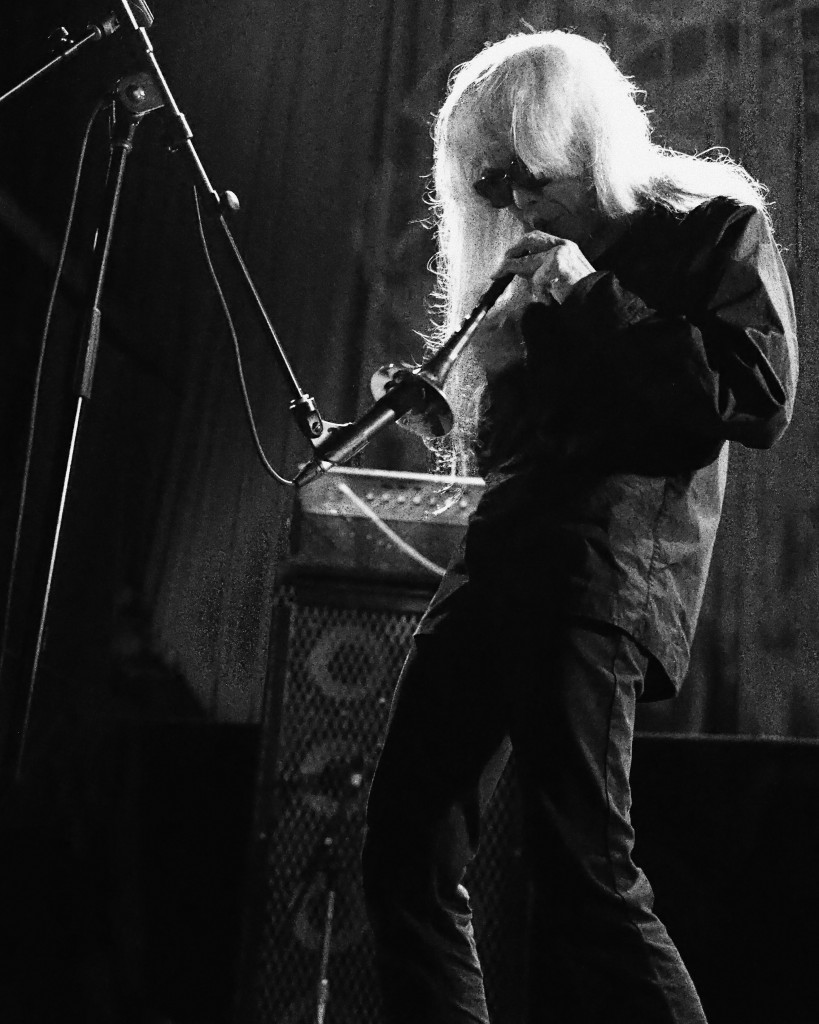 Just as an atmosphere of familiarity and stillness within the sound settled on the room, Haino took out a reed pipe and blew a single, airy whistle out of it. The whistle pierced through the electronic beats playing in the background, sending a temporary jolt through the crowd. Haino kept on whistling notes of varying tones, a millisecond pause between each one. Several photographers near the front stopped taking pictures — one of them even closed their eyes. The audience remained motionless, their faces still holding the same wide-eyed expression.
As his performance neared its end, Keiji Haino took a minimalistic turn, lessening the variations of the electronic tones, slowly dropping out the sounds he had so meticulously added over the set. He finished his performance crouched behind his electronics, his hands stretching over them as only a drone continued. The audience responded with a deafening applause that continued even as he left the stage.