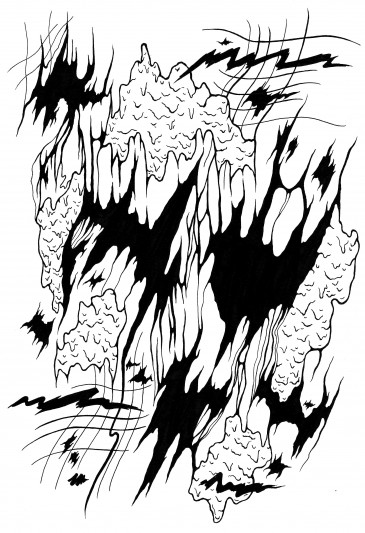 "There are two sides to the name Sumac. One is just the aesthetic of it: the way the word looks and sounds. The other side is wanting to have something that had to do with the idea of passionate living, and naming the band after a living thing made sense," says Aaron Turner, guitarist and vocalist of Sumac. "Additionally, the root of the word means 'red' in a couple of different languages. I also like how the plant can be medicinal, poisonous, or used in food. That reflects the emotional spectrum of the music."
The art metal trio played their first show at the Rickshaw Theatre in Vancouver this past December. A few months later, I'm sitting with Turner and bassist Brian Cook at the Biltmore Cabaret, a few hours before they hit the stage for their third show, a kick off for a tour of the Pacific Northwest. Drummer Nick Yacyshyn can't make it because of rehearsal with another band, Erosion, who are playing that night before Sumac.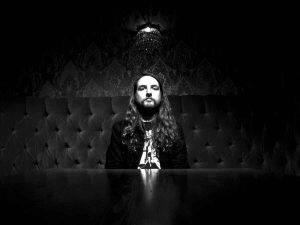 "We want to do Sumac full-time. It looks like even though Brian is busy with Russian Circles, we'll be able to do what we want with this exact lineup," says Turner. These guys are used to the balancing act that being in several bands calls for. Turner is currently in Old Man Gloom and Mammifer; Cook in Russian Circles; and Yacyshyn in Baptists, Erosion, and The Blood River Band.
Sumac have an impressive legacy between them, including most notably Isis, Botch, and A Textbook Tragedy. These histories now intertwine with this new band, creating something different, something gloomy and festering.
"We've sort of paid our dues. People seem to be willing to let us start off with a bit of a step up, which is really, really nice. I don't foresee being constantly on the road, I'd rather be tasteful and do things that fit into our agenda," says Cook.
Sumac has been fermenting in Turner's subconscious for a while, and after a long string of events, the ball started rolling.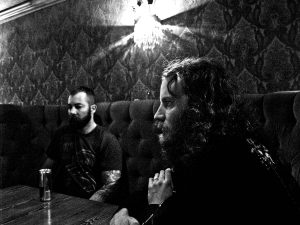 "I actually hoped ISIS would go in this direction, but it seemed that wasn't really possible, not with that group of people. Two years ago I actively started writing. I knew the foundation piece was finding the right drummer," explains Turner. "I saw Baptists in Seattle, and then reached out to Nick. Prior to him and I writing the record, we hardly knew one another. Brian and I had been wanting to be in a band together since '98."
The album was solidified once Turner and Yacyshyn got together and the songs began to gel.
"I suggested Nick come down to visit me for a week after our first jam. I had the arrangements down and had sent him demos. We had about seven days of rehearsal, and went right into the studio at the end of that. It felt right and we followed the path," says Turner.
The Deal, Sumac's debut album, was recorded with minimal embellishments. Most of what we hear on the record are first takes. Other than some feedback overdubs and a lead line Turner admits to taking the liberty with, the record is in essence what you will hear live: dark, crushing, raw, and genre-defying post-metal.
"It was really tracked as a duo. The bass' role was to be percussive, and be accent driven instead of filling up an entire space. It was a challenge, but there's no point in not challenging yourself," says Cook.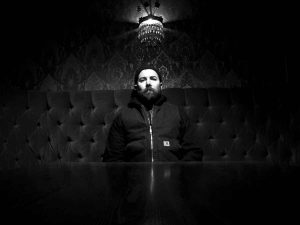 "I wanted to capture the performance. The whole album is supposed to be as stripped down as possible. Both in instrumentation and in the way it was recorded," says Turner. "Lyrically, the album is about entering into familiar or social contracts that aren't necessarily voluntary or conducive to positive living. It's about the process of individualization, becoming your own person that can relate to and connect to other humans, but not letting your life be dictated to those constructs."
Turner pauses for a second, choosing his words: "I also needed time away from full-time rock and roll after ISIS. It was a very crucial interval for me to reflect on my own intentions as far as what I wanted to do with bands, and on how to properly move forward. I never felt like I was going to abandon heavy music, I just realized I needed to do it with different people."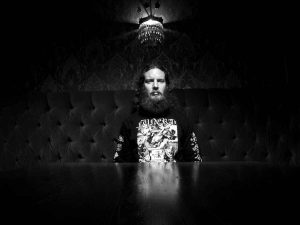 As we're finishing up, I ask how they felt coming off the stage after that first show. Turner and Cook look at one another.
"Relief!" laughs Cook. "I haven't been in a new band for a long time. There's so much you take for granted when it's an established band, down to the way people behave on stage."
"I felt the same," says Turner. "I knew the songs were good … I knew Nick is a good drummer, and Brian is a good bass player, and I know how to play guitar so I thought we'd be good live … but now I know we are. Now we can get into it for real."
There's a tangible electricity in the air as the doors to the Biltmore open, and I shake hands with Turner and Cook. People start streaming in. Cook mans the merch table. Turner seeks some solitude. Yacyshyn shows up with double kick drums in tow.
"It's going to be a loud night,"  I think to myself.