Discorder talks with Ana Rose Carrico, Co-Director of Vancouver's Red Gate Arts Society, about change, uncertainty, and the new possibilities that come with the triumphant signing of a long-term lease
x
Stop me if you've heard this one before: a group of artists band together after a wave of closures and evictions in their rapidly gentrifying city. Against the odds, they manage to acquire a disused industrial building, under precarious rental conditions. Here they build a strong and dedicated cultural community, forging connections, providing space for emerging talent and those outside the mainstream. Meanwhile, development encroaches; prices elsewhere skyrocket. The billionaire founder of an honest-to-god yoga clothing cult decides the space would be better suited for 'yuppie lifestyle boutiques'* and serves them an eviction. There's nowhere left to go and everyone quits music to become a realtor, or up and moves to Montreal.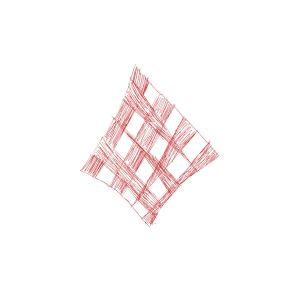 It's a narrative to which Vancouverites are too often resigned – but the Red Gate Arts Society has been fighting, hard, to change it since they formed in 2012. Not only have the group been vocal advocates for DIY cultural spaces, modelled a successful organisational structure, and collaborated with the City on planning and piloting new licensing initiatives – they've also now succeeded in re-writing their own ending not once, but two times over.
Just days after departing their second of two Hastings Street venues, the Red Gate is settling into their new home at 1965 Main Street, a site you may remember as the former home of VIVO Media Arts and Vancouver Arts and Leisure.
The move is a big change for an organization which has always strongly identified itself with the Downtown Eastside neighbourhood. "[The DTES] has been the traditional area for these grassroots spaces, and some of that is from necessity, too – since that's where the affordable old buildings were. For me, it's a bit more personal," reflects Ana Rose, who was raised and still lives in the neighbourhood. "But I just feel really lucky that we get to stay in the city centre at all. Because there has been half-joking conversations about trying to move the entire subculture to New West, or Burnaby or something."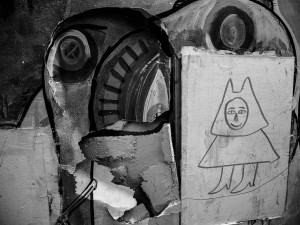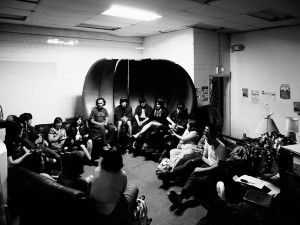 Fuelling that sentiment has been the radical uncertainty over Red Gate's future since their eviction notice earlier this year. Just one month ago, they were looking into storage locker options, Ana Rose tells me. "We had no idea what we were going to do… It's been essentially three weeks from not realising this was an option, to having the keys. It's been pretty wild."
For an organisation such as Red Gate, that stroke of serendipity can make a crucial difference."We had a gap of about a year and a half between our first location closing and our second opening up, and so that's a huge loss of momentum," she recalls. "I'm kind of impressed that we had a collective left at the end of that."
This time around, they're able to offer space in the new building to all current tenants, and continue programming almost without a break. In part, this is thanks to the dearth of similar venues elsewhere in the city – because "the requests to have events didn't really stop, even when people knew we were being evicted. There's a lot of people who don't wanna play in bars or clubs – or the bars and clubs won't have them, right? So they're kind of forced to put all of their eggs into one basket."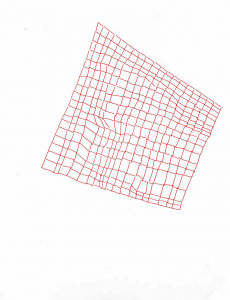 The new location provides a fairly similar layout to Red Gate's previous venue, with a gallery in the front and a big, central room surrounded by studios. But, thanks to renovations undertaken over its decades-long engagement as an arts and culture venue, the space is better optimised and suited to their needs. "If we had moved into the other place with a longer lease and grant money, this is how we would have set it up," says Ana Rose. "It's essentially perfect for us."
Even better, "it's about as long-term as a DIY arts group can get in Vancouver. Which is really exciting, cause it actually makes us eligible for a lot of grants that we weren't eligible for before."
Like much of our conversation, this statement rings of both sincere gratitude for the present situation, and broader frustrations with the city's hostile climate for artist-run spaces, whose very precarity typically excludes them from much-needed funding opportunities. "Essentially you need a long-term lease or to own your building to get these big grants, and generally the arts groups who have long-term leases or own their buildings don't need the help as much, so it's a chicken or the egg type thing."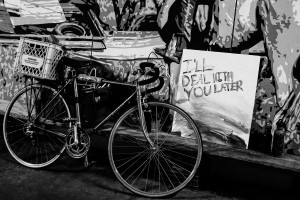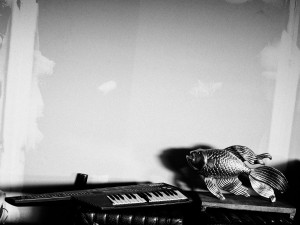 At the helm of the Red Gate, Ana Rose has long been at the forefront of campaigning to preserve and protect Vancouver's independent arts scene. While she acknowledges that conversations in the city are moving in the right direction, her optimism's hesitant at best: "there's been a few changes, but nothing drastic enough, and my concern is that it won't happen in time to significantly affect the cultural landscape of Vancouver. It really feels like we're sort of at a tipping point, and running out of time."
But of Red Gate's relocation to Main Street, which has been heading firmly in the boutiques-n-condos direction for years, she remains sanguine: "It's sort of like we're coming in the back end… like we're reverse-gentrifying the neighbourhood. Which is something I've always wanted to do!"
Ana Rose has no doubts that the Red Gate will be changed, in turn, by its new location. "When you have so many creative people spending so much time in a location, I feel as though the building shapes your process as well as you shaping the building, so it becomes a symbiotic relationship." But in her eyes, this is no bad thing: "There's always changeover, especially with a volunteer run organization, and that's another thing that's great about having such a large space – there's that possibility for evolution, communication, and creative collaboration."
We can't wait to see what directions that will take at the newest iteration of this Vancouver institution.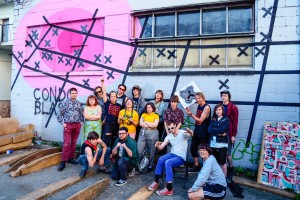 If you're keen to get your eyes upon the set-up at Red Gate's new location, look out for their dates during Music Waste festival – and mark your calendars for Discorder's 400th issue party, taking place on July 21!
* thanks Red Gate for the choice phrasing.