Jim Carrico describes Red Gate Art Society as a "cultural wildlife refuge." "It's part of a germinal layer where you can't tell, with a hundred different weird people doing weird things, which one of those five, 10, 15, 20 years from now people will say, 'Oh yeah this was the point where it started!'"
I've been to Red Gate at Hastings and Hawks more times than I can count. The huge arching chairs and enveloping couches, and cold in the winter and the hot in the summer are all aspects of the space that I've grown to love.
While many know Red Gate as a venue, it is also a work space for local artists, very loosely managed by a collective. "You need to have places with no particular agenda where anybody with an idea can come in and do it, someplace you can actually experiment which means there has to be a possibility of failure," explains Jim, speaking to the fluidity of the space. "Whatever's good about it and whatever's bad about it is determined by the community." But Red Gate's been quieter than usual lately, and it's not surprising with the society facing more than doubled rent increase, city inspection, and possible eviction.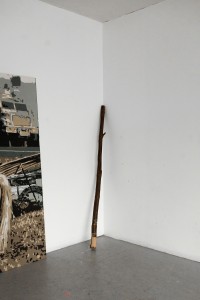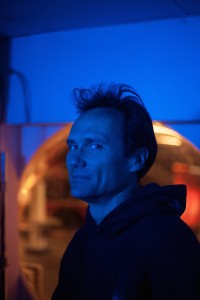 This has happened to Red Gate before. In 2011 they were forced out of their original location at Cambie and Hastings to their current space at Hastings and Hawks. Such is the life of an independent arts collective, but over the past six years Vancouver has entered an unmatched real estate crisis that is making the future of spaces like Red Gate's increasingly unpredictable.
Speaking to an unsustainable trend, Jim explains, "You would occupy an older building towards the end of its lifespan so you would have a certain amount of time and then you would move to the next crappiest building but there aren't any more buildings to go to."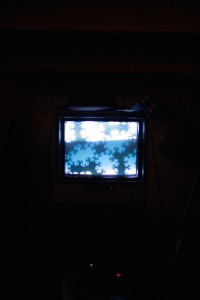 The directive of the Red Gate Society is straight-forward, expanding on the crappy building model: "Get as big a building you can afford to get, rent out these rooms at the rock-bottom rate that we're paying just to cover rent and hydro, and then pay all the other expenses by having events, so [fundraising] is built into the formula."
Unfortunately, this structure only works when the organization can be active in their space and run events, and Red Gate's forced inactivity shows the flaw. "We couldn't do any shows for a while and because our financial plan is super barebones, we're just climbing out of a hole right now."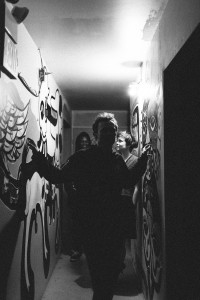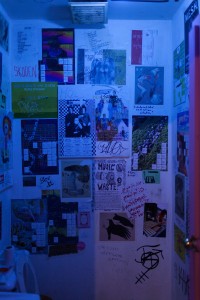 The City of Vancouver's renewed interest in Red Gate with the surprise inspection that closed them to public events is suspicious, following the sale of their building to a well-known developer. Jim speculates cautiously, "I don't know if it's a coincidence or what, but it just seems strange that the City has suddenly taken an interest in what we're doing here even though we've been working with them all along. But this past month, they've come in here and reinspected us, and cited us for stuff that were approved four years ago."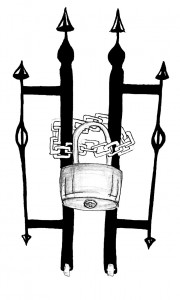 Ironically, Red Gate has a history of regularly working with the City — most notably in helping to develop the Arts Event License Pilot Program, which was approved as a permanent program in 2015. However, the frustrations of having to work with municipal government are everpresent. "It's almost impossible to explain spontaneity to people who live in these bureaucratic and highly structured environments, where the idea of unplanned activity doesn't make sense. Why would they provide the space when they don't know what's gonna happen here?" What puts politicians on edge, inspires Jim: "For me, that's the whole point — I don't know what's gonna happen."
It would be remiss to ignore the elephant in the condo: gentrification. Gentrification happens when neighbourhoods suddenly become desirable. What was once perceived as unattractive land, generally inhabited by low-income or marginalized communities, is purchased for cheap and developed. The process of gentrification, swift-moving in Vancouver, enables middle- and upper-class demographics to push out the existing communities. If the constant city-wide construction wasn't an indicator, walking Main Street today is a completely different experience than even two years ago.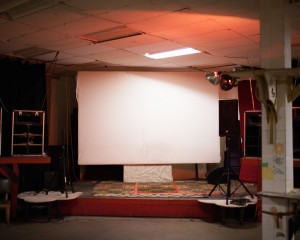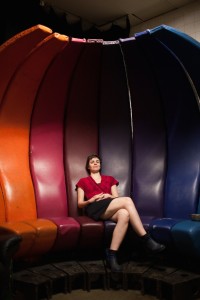 "Gentrification has been going on in Vancouver all along," laments Jim. "Most of the places that we have run over the years are now renovated condos."
Vancouver is in a notoriously bad way, affecting the cultural industry and others. "It's a huge squeeze not just on us, but on any marginal organization," explains Jim. "Any small business, any start up, any non profit, any cultural organization is getting squeezed right now and people, our friends, are leaving in droves."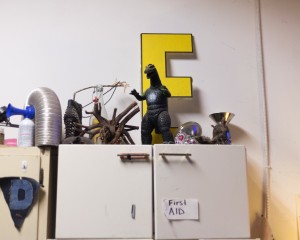 Vancouver's obsession with renovation and gentrification reflects a larger social issue that consumes Jim: "There seems to be a very poor sense of direction here in our whole society. Artists seem to be the coal mine canaries of the community. So if we're getting pushed out, then there's a whole other layer of activity that's also being pushed out."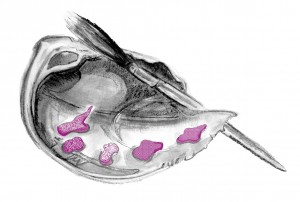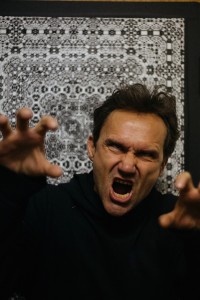 While Red Gate is feeling the push of gentrification, they aren't eager to stay in a space that doesn't fit their values. "We don't particularly want to be associated with this project of gentrifying Hastings Street," Jim states.
Although Red Gate Arts Society has taken over Granville Island's Revue Stage as a second space, who knows what the future will hold for the Hastings location. They recently ended the latest rounds of City inspection, but there are still a lot of obstacles before the society reaches stability again. "We're gonna have to figure out how to bring in a lot more money just to do what we have to do," laments Jim. "We wanna be in East Van. Industrial areas, Clark Drive, Powell, Franklin. But when buildings go up for sale, they get 10 offers over asking price."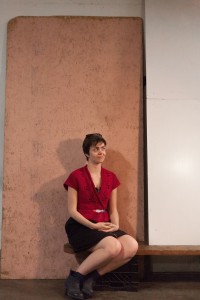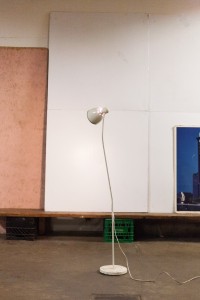 When I asked Jim about the possible impact of the recent election on Vancouver's disappearing cultural spaces, he seemed doubtful of an improvement in City support. "When governments think about arts and culture, they think about galleries — places to exhibit it and perform it — but not so much about where the artists are going to be able to develop their work for the five to 10 years it takes to get to the point where it can be performed at the Queen Elizabeth Theatre."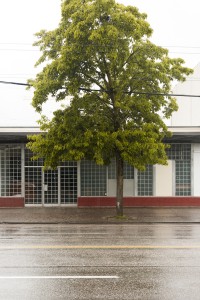 Red Gate and other artist collectives around Vancouver are asking for the space and time to practice their art, in a city where it costs more to live than average North American cities. But what should be basic requests are getting harder and harder to meet. The support will only come with the decision-makers at the City of Vancouver start believing in the cultural spaces that already exist. They may not be shiny and glass-panelled, but it doesn't make them any less important.
When I ask Jim if there was anything we hadn't touched on, he says, "Just put as much emphasis as possible on the fact that it's really a crisis." And it's time for the City to act like it.
x
*the title of this article was edited Wednesday, May 31 with the addition of *slowly* due to confusion. Red Gate is being pushed out, but they have yet to be kicked out.-BB