It is with a heavy heart I write about the opioid crisis. In 2016, British Columbians lost 914 people to accidental death due to opioid overdose. Take a moment to visualize what 914 people look like. 914 accidents. How can I translate the number into human cost? How do I illustrate the vacancy left by the bodies no longer breathing? The friends, families and communities grappling with these losses?
For those of you not 'in the know,' I will recap the opioid crisis this past year. In April 2016, a medical emergency was declared in B.C. due to the accelerated incidences of preventable, accidental deaths from overdose. This issue isn't limited to our province. Across North America, we have an unprecedented crisis as the illicit drug trade is flooded with fentanyl. In September 2016, fentanyl was being found in 67 percent of overdoses in British Columbia. Shockingly, on December 2, 2016, the Vancouver Police Department stated that 100 percent of drugs they collected from the Downtown Eastside (DTES) had tested positive for fentanyl and another drug, carfentanil. These tests include samples of stimulants, as well as substances sold as opioids.
Drug users, community groups, medical and health professionals, and emergency care providers are scrambling to limit the impact of the arrival of fentanyl and carfentanil. Fentanyl is already 50-100 times more toxic than other opioids. Carfentanil, an elephant tranquilizer, is 10,000 times more toxic than morphine, 100 times more potent than fentanyl.
In Vancouver, agencies like Vancouver Area Network of Drug Users (VANDU), Portland Hotel Society (PHS), and Crosstown Clinic and Drug Users Resource Centre (DURC) have worked 20+ years to humanize substance users. Community-based action groups and agencies have been trying to address the stigma of addiction. If it weren't for the hard-won community engagement already in place in Vancouver, the fentanyl crisis would have a much greater toll across British Columbia.
At the Emergency Opioid Summit in Ottawa from November 17-18, 2016, politicians attempted to brush up on the drug policy stances of their individual parties. According to many service providers, the results of the two-day conference completely missed the mark. Across Canada, 94 percent of drug strategy funding is spent on police enforcement. And enforcement seems to be the government's only long-term plan to cope with the overdose deaths in British Columbia so far, which at the time of the summit was already 730 people. 128 British Columbians, four people per day, died in November. Disproportionately, most of those deaths were community members of the DTES. It seems shortsighted that no one from their community was invited to present at or witness the Emergency Opioid Summit in person.
To help illustrate the intensity of the situation in Vancouver, frontline staff at shelters, housing projects and Insite reported reversing 50+ opioid overdoses in a span of time shorter than the duration of the Emergency Opioid Summit. On Sunday, November 20, frontline staff, volunteers, and peers reported over 90 overdoses in one day.
The community has reacted by creating unsanctioned, peer-supervised consumption tents in the back alleys of the DTES. Although the VPD have encouraged substance users to access harm reduction services, the police have also told consumption pop-ups they are in violation of fire lane codes. In November, the VPD were threatening to tear them down. Vancouver Coastal Health had admonished the pop-ups as illegal, and refused to provide support to the volunteers running them.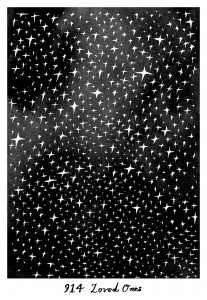 On December 12, the leash technically came off. The Federal government tabled Bill C-37, essentially giving permission for Health Authorities to act without reprisal. Vancouver Coastal Health set up an emergency tent on a freshly paved lot just off Hastings Street. All Community VCH staff are able to administer naloxone, a drug that counters the effects of opioid overdose, after receiving training to do so. There were also plans for three new consumption sites before January (that have yet to come to fruition). The unsanctioned pop ups are no longer being disavowed and threatened. Even Mayor Gregor Robertson lobbied for and won a tax increase to help with the crisis.
Everyone I spoke to who has been working in the DTES is grateful for the reprieve and support. Very few of them are willing to criticize the progress, but as an observer of this crisis, I see it is too late for so many. While people argue over who is most deserving of funds being redirected to the opioid crisis, the toll on the community and those who live in it is demoralizing. Grief and loss are tangible, and permeate the DTES streets.
In 2016, we saw a 79 percent jump in overdose deaths from the year before, and 227 percent from 2014. The introduction of naloxone, naloxone training, and education has made a huge difference for DTES community members and their allies. VANDU has recruited volunteers to patrol alleys day and night; PHS formed bike teams for laneway response; DURC, which was strangely shut down amid this crisis, is now functioning again as a rapid overdose response site. Overall, the DTES is seeing a reduction in accidental overdose overall due to their own unsupported mobilization. In December, we saw an increase in deaths across B.C., but a reduction of the saturation centered in the DTES. Of the 142 overdose deaths in the province in December,  51 were in the DTES and 91 across the rest of British Columbia.
As of January 2017, B.C. Chief Medical Officer Dr. Perry Kendall and VCH's Chief Medical Officer Patricia Daly have called on the availability of prescription heroin and hydromorphone, in the hopes that access to prescribed substances will discourage the use of fentanyl and carfentanil-laced street drugs. Despite the request, B.C. Health Minister Terry Lake says there is not enough public support for prescribed injectable drugs, and doesn't want to move "too quickly" to expand the small Vancouver clinic, Crosstown, which currently prescribes morphine and clinical heroin.
The amount of public support for what is archaically considered a moral choice shouldn't be considered; best practice and evidence-based research is what the Health Minister should be using to move forward. Once again, political stalling continues to cost people their lives. In an interview with CBC's On The Coast, Federal Health Minister Jane Philpott said B.C. must reach "the absolute end of what it can do" before a federal health emergency will be declared over the overdose crisis — and as it stands, the province is not using all its powers. While the blame gets tossed between public, federal and provincial interests, people are continuing to die from preventable, accidental overdoses.
Arguably, grassroots initiatives have been the only practical and effective action towards saving and raising quality of life in the DTES, and raising the quality of the lives saved. However, there are limits to what can be done. Access to services and a spectrum of care are critical, but not always available. Community education, multi-directional approaches, and long-term treatment plans could help break the moral codification that currently clouds the eyes of the public, and could really act as models for new policy. However, the words addiction, addict, using, users, recovery are still dirty. The general public needs a better understanding of the complexity of these terms. While the experts on substance use, the drug users themselves, have clearly stated that to turn this terminal situation around, they need access to pharmaceutical grade opiates, treatment plans based on personal goals, stable housing and naloxone training for all community members, public perceptions stand in the way. The stigmatization of addiction, addicts, users, the DTES, and mental health prevents the general public and B.C.'s Health Authority from responding to this crisis in a humane, timely and cohesive manner.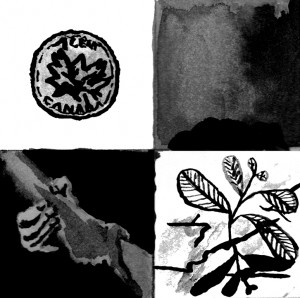 Jordan Westfall is the president of the Canadian Association of People Who Use Drugs, or CAPUD, which advocates for the inclusion of drug users in policy making at all levels of government. He is part of the consciousness raising and active resistance, Opioid Awareness Day of Action on February 21, which will see demonstrations in Victoria, Vancouver, Edmonton, Toronto, Montreal and Halifax.
CAPUD's mandate is to demand drug decriminalization in the short term, and full legalization and regulation of illicit drugs in the long term. In line with CAPUD's dictum, Jordan asserts, "We're in an emergency, and there's absolutely no way that arresting and charging people with drug possession will help reduce this crisis. As an immediate response, our government should decriminalize drug possession and focus on turning people to medical centres to get their drugs tested. Anyone who does get their drugs tested is a good samaritan for interrupting a chain of events that could have ended someone's life. In British Columbia, we are demanding rapid expansion of injectable opioid treatments, including a significant expansion of Crosstown clinic's capacity in the Downtown Eastside."
Associations like CAPUD exist to break established narratives about people who use drugs. Referring to the efforts to decriminalize drug possession and promote accessibility to pharmaceutical opioids, Jordan states, "the [accepted] narrative [is] that we can't make decisions for ourselves. We know exactly what will end this epidemic, and our government refuses to acknowledge it." VANDU, for example, has organized themselves and are determined to save the lives of the people in their neighborhood. Jordan, who works closely with VANDU, affirms "they never let the public forget about how many people were dying. They've used days of action in the past to show the public how devastating the war on drugs is and to create positive change for health and human rights."
Jordan infers that Vancouver's Opioid Awareness Day of Action is special because we will see a coalition of impacted parties, that it will be a platform for sharing the efforts and stories of people who use drugs, frontline workers, and families. This peer-led coalition will take to the streets in the heart of downtown Vancouver to demand an end to this overdose epidemic, and the decriminalization of people who use drugs. Part of this action will be memorializing the lives lost as a result of the war on drugs. Jordan stresses, "Every day they wait to repeal legislation that could save people's lives, every day they exclude us from decisions that determine our life or death, and every day people die and continue to die criminalized. Our government is complicit. Our day of action is about disrupting the narrative that our government has this epidemic under control."
Summarizing Vancouver poet-warrior Bud Osborn's protests in Raise Shit, when waging war on drugs, it becomes a war on addicts. Meaning, society loses sight of an individual's life in the virulent turmoil of trying to sort out a moral codification around addiction and who's at fault. This code built on social class, identity and location are outdated and deadly.
Ironically, I researched this article with the help of hydromorphone. I broke my collarbone on New Year's Eve and had a subsequent surgery 11 days later. I was prescribed morphine for the first week, and I am so glad that I could take my pain medication without the fear of dying because of it. Since my accident, four people — two I know interpersonally — have died. They didn't regularly use opiates. So many people I know died last year; I stopped counting in October of 2016.
Being situated close to this crisis because of my work with Mental Health & Addictions, volunteering in the DTES, my partner also working in the DTES, and my Vancouver community, it is mind-boggling to see the lack of government response and accountability, the insincerity of broken promises, the blame being shifted around, and service stall after service stall.
I encourage all who have been impacted by the opioid epidemic to get involved in the Opioid Awareness Day of Action on February 21. Bring more of the public in, form complicated coalitions, bridge disparate communities to form a spectrum of care, use evidence-based responses, take capital 'A' — Action. First and most importantly, as a community, we need to take the stigma out of the equation collectively. It is the stigma of substance use that is preventing us from being able to act effectively against the opioid epidemic.
X
The public can get involved in the Opioid Awareness Day of Action by getting in touch with representatives in each participating city: contact info is posted on capud.ca. You can also follow @CAPUD2016 on Twitter and Facebook @lifewontwaitfeb21 for updates.
---
Sources:
Boyd, S., D. MacPherson, B. Osborn. Raise Shit: Social Action Saving Lives. Fernwood Pub. Canada. 2009.
"Carfentanil Linked To Vancouver Man's Death" November 29 2016. https://mediareleases.vpd.ca/2016/11/29/carfentanil-linked-to-vancouver-mans-death/
"Fentanyl-Detected Illicit Drug Overdose Deaths January 1, 2012 to October 21, 2016." British Columbia Coroner's Service. December 7 2016. https://www2.gov.bc.ca/assets/gov/public-safety-and-emergency-services/death-investigation/statistical/fentanyl-detected-overdose.pdf
"How the Province is Responding." British Columbia Government (Website). https://www2.gov.bc.ca/gov/content/overdose/how-the-province-is-responding
"Illicit Drug Overdose Deaths in BC January 1, 2007 – December 31, 2016." British Columbia Coroner's Service. Date Unknown. https://www2.gov.bc.ca/assets/gov/public-safety-and-emergency-services/death-investigation/statistical/illicit-drug.pdf
"Joint task force mobilized to scale up overdose response." British Columbia Government (Website). July 27 2016. https://news.gov.bc.ca/releases/2016PREM0082-001361
Know Your Source? (Website). https://knowyoursource.ca
McElroy, Justin. "A year of overdoses: 7 charts that show the drug crisis." CBC News. Last modified January 18 2017. https://www.cbc.ca/news/canada/british-columbia/a-year-of-overdoses-7-charts-that-show-the-scope-of-b-c-s-drug-crisis-1.3910246
"Provincial health officer declares public health emergency." British Columbia Government (Website). April 14 2016. https://news.gov.bc.ca/releases/2016HLTH0026-000568
Shaw, Rob. "Give free clean drugs to addicted users says top B.C. health officials." Vancouver Sun. January 20 2017. https://vancouversun.com/news/local-news/b-c-should-give-clean-drugs-to-users-say-top-health-officials
Shaw, Rob, Nick Eagland. "Health Minister concerned clean drug proposal lacks public support." Vancouver Sun. January 20 2017. https://vancouversun.com/news/local-news/health-minister-concerned-clean-drug-proposal-lacks-public-support
Various, "Joint Statement of Action to Address the Opioid Crisis." Last modified November 29 2016. https://www.canada.ca/en/health-canada/services/substance-abuse/opioid-conference/joint-statement-action-address-opioid-crisis.html
"VPD Chief Palmer Joined By Mayor And Vancouver Fire Chief To Discuss Fentanyl." (Video) December 16 2016. https://mediareleases.vpd.ca/2016/12/16/17403/