The Cultch slowly began to fill as the final concert presented by Soft Cedar commenced. Providing local musicians a chance to perform at theatres typically out of reach, like the Cultch and the York Theatre, Soft Cedar has hosted a diverse range of artists, including Holy Hum, Only A Visitor and Khari Wendell McClelland. This time, it was Roxanne Nesbitt's turn. Any number of Nesbitt's projects could have been the focus of the show, from her symbiotic instruments, to various graphically scored compositions, to her tuned floor tile installations. But this show was to celebrate the release of Mandarins, the latest EP from Graftician, Nesbitt's experimental art-pop project.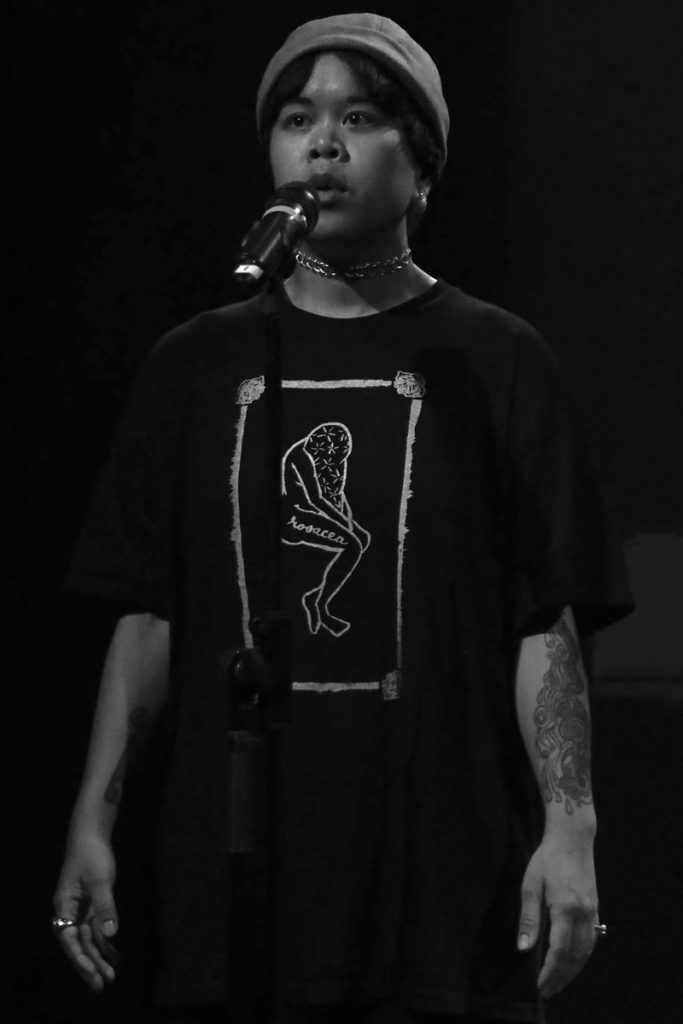 To open up the night, local hip hop artist and activist Kimmortal took to the stage. Along with Mary Ancheta on keys and a guitarist / backup vocalist Ariane Custodio, Kimmortal played a selection from their latest album, the Polaris prize long-listed X Marks the Swirl. Despite usually performing with backing tracks, faithfully reproducing the full sound and production of their recorded material, Kimmortal stripped down this set to its essentials. The nearly acoustic instrumentation left ample space for Kimmortal's lyricism and vocal chops to shine through. While some songs weren't far from their typical form — "I'm Blue," the smooth R&B lead single for their last record was almost unchanged from the album version, except for the lack of a drumbeat — but tracks like "Sad Femme Club" were transformed into minimalistic adaptations of the typically upbeat and energetic songs. Still, with Kimmortal's infectious energy, plus the immensely tasteful playing from their band, the songs took on a new and exciting life.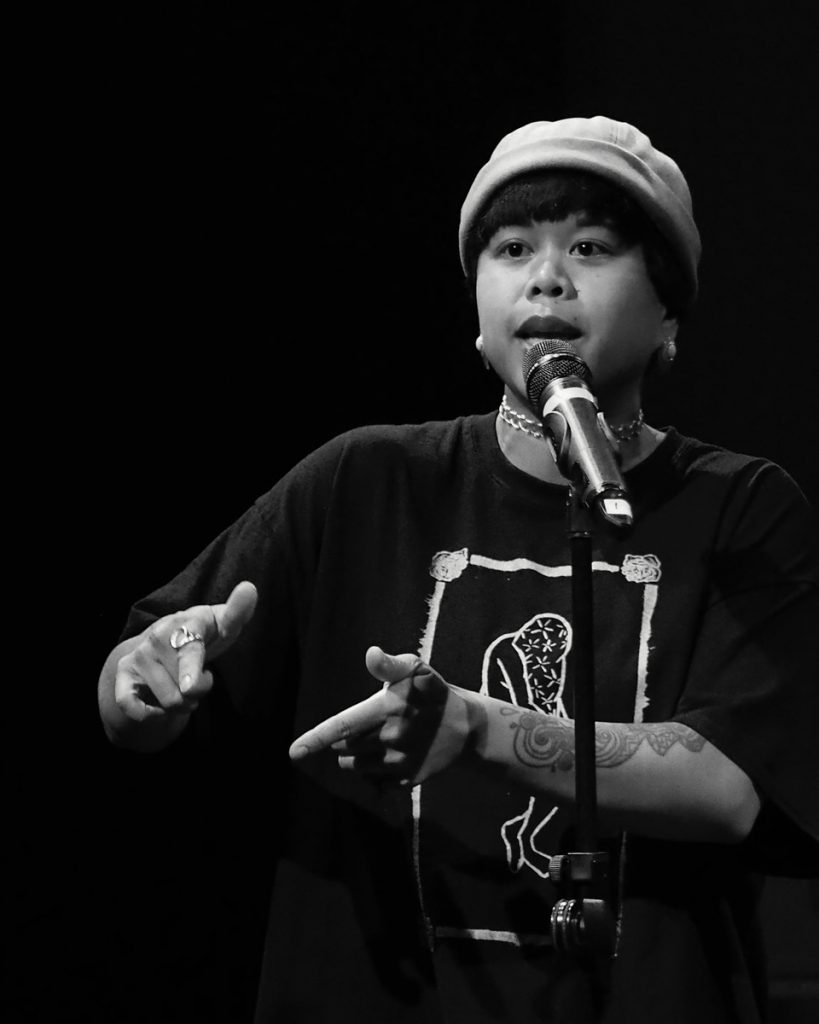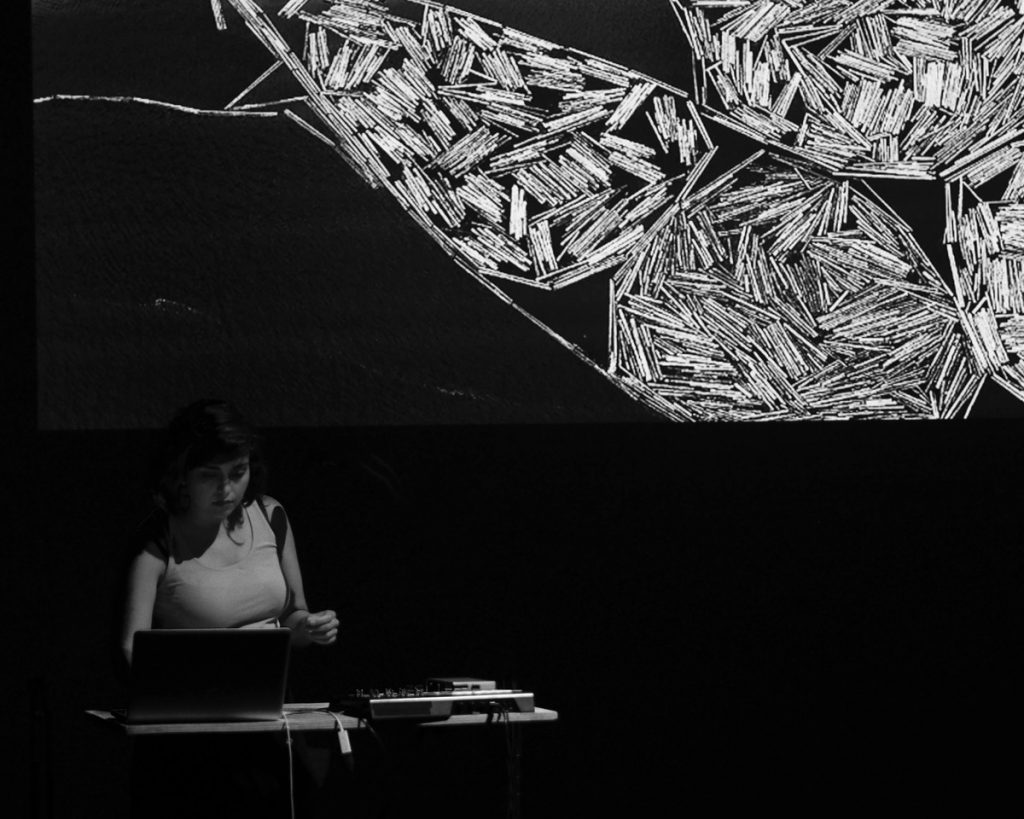 After a brief intermission, Graftician took to the stage. Nesbitt stepped behind a table littered with sample pads, cables and a computer, as her backing band — Joshua Zubot on violin, Ridley Bishop on clarinets and Mary Ancheta on keys —  took their places. Without a word, Nesbitt triggered the first track. A stuttering, almost arrhythmic beat emerged from the speakers; each sample sounded cut apart from the rest, with jagged seams rubbing up against one another. But somehow, the disparate collage of sounds snapped together to create a mosaic-like atmosphere on which the rest of the band began to play. Ancheta's keys filled in the many spaces left by the collage of sounds, while Zubot's violin and Bishop's clarinets ornamented the songs with textural and melodic flourishes.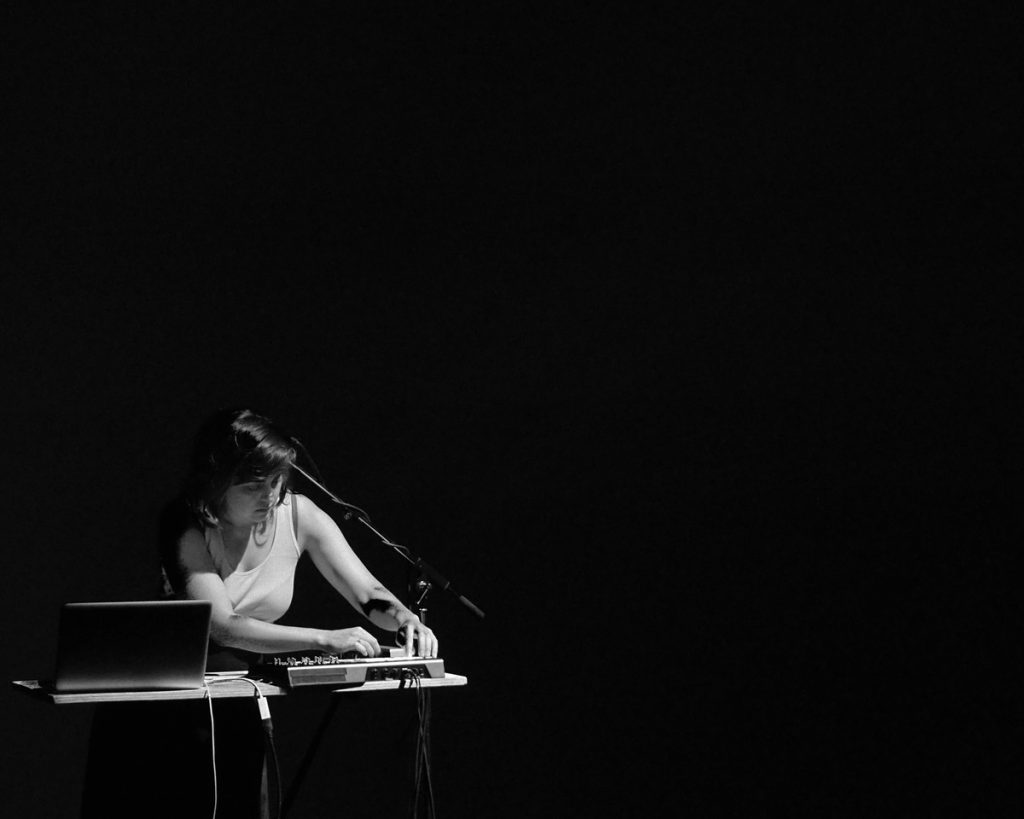 While the songs were intricately constructed, with emphasis placed heavily on texture and rhythm, Nesbitt's vocal melodies seemed at times to almost be cut free from any tonal centre, wandering and weaving from key to key. Paired with the stop-motion video projections that accompanied all but one of the songs, the evening was a medley of soft stimulus, with no one aspect immediately grabbing the audience's attention, yet every piece of Graftician's sonic and visual mosaic casually asking to be studied further.