"How do you live up to your own definition of yourself?" This is a question at the heart of Medical Drama, the latest short from Vancouver-based filmmaker, Sophie Jarvis. No stranger to the Vancouver International Film Festival, Jarvis's shorts The Worst Day Ever, Penny's For Tea and Homesick have all been screened in recent years. Medical Drama is set to premiere at this year's festival as a part of "The Curtain Calls," a collection of Canadian shorts.
Medical Drama follows a struggling actor (Meredith Hama-Brown) who, after finding an unconscious stranger in her building's laundry room, begrudgingly sacrifices her night to help him. Shot on 16mm, it deals with themes of isolation and the longing for recognition. Through this work, Jarvis explains that she sought to explore "what it means to do a good thing and why we need to be awarded for doing a good thing." The protagonist, who is accustomed to being overlooked, realizes that her motivation for helping a stranger in need is more selfish than altruistic.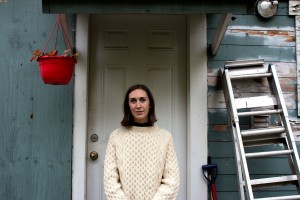 Jarvis has an interest in "extrapolating meaning from words," something of a common thread through her work. She offers the words "waiting room" as an example, explaining, "The idea of waiting for someone and not knowing how they are going to be [is terrifying]." This concept culminates in a suspenseful and horrifying sequence in which the protagonist's perception of reality is overcome by fear and paranoia. In this way, Jarvis plays with the expectations of the viewer.
In speaking with Jarvis, she emphasizes the importance of portraying women as fully-dimensional characters on-screen, noting that "it's rare to see the ugly side of being a person." This is true of many on-screen characters, but more so with depictions of women. "Women should be allowed to make mistakes on-screen," she continues, noting that Medical Drama's protagonist makes many. The filmmaker hopes that audiences will relate to the protagonist, despite her instinct to place herself at the centre of a stranger's misfortune.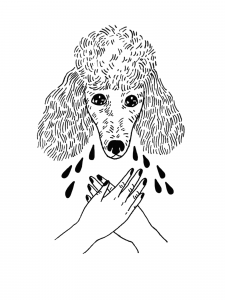 Behind Jarvis is an impressive filmography, having written and directed numerous shorts, commercials and music videos. In 2012, she received a Bachelor of Fine Arts in Film Production from Simon Fraser University. Her graduate film, The Worst Day Ever, screened at both VIFF and the Toronto International Film Festival. Reflecting on her time at SFU, Jarvis notes, "It was very much a time where you learn what you don't like to do and what you do like to do." At SFU, Jarvis found her aesthetic.
Among her influences include Alex McDowell, who she mentored with at the 2012 Berlinale Talents. This is where she was also introduced to concepts to come out of the World Building Institute in San Francisco. The Institute promotes a major paradigm shift in the way that films are produced, encouraging filmmakers to assemble a production team before writing even begins as opposed to bringing them into the project later. This, Jarvis explains, is in order "to build a space that will make sense to everyone who's involved with it." This is a process that Jarvis has adopted, which allows for better planning, collaboration and cohesion.
With regards to the future, Jarvis has a lot to look forward to. She is currently working on Zeb's Spider, a stop-motion animated short film developed with National Film Board of Canada, as well as the script of Invasions, her first feature-length project. Described as a psychological drama, Invasions follows a woman working in a fruit-processing plant. When she discovers a bug that she believes to be invasive, she works to convince an unmoved town of her discovery. Although she is still in the development phase of this project, Jarvis is enthusiastic about working on her own larger-scale project, having worked on the sets of several acclaimed independent features.
In many ways, the characters and themes in Invasions mirror those in Medical Drama — that is, strong characters that are accustomed to being ignored and humans' capacity for dark thoughts. "[Medical Drama] is definitely more in line with the kind of work I want to be making in the longer form," says Jarvis. "It's fun to explore what it means to be a woman who is often on her own."
Between her distinctive and captivating style and effective exploration of the human psyche, Jarvis is one of several emerging filmmakers reimagining the genre of suspense in Canadian cinema.
X
Jarvis, along with a number of filmmakers, will be presenting at PechaKucha Night at the Vancouver Playhouse on October 18. Medical Drama screens as part of "The Curtain Calls" VIFF shorts program at International Village 8 on October 1 and October 8. More information at viff.org