I have spent many days on a cloudy Vancouver film set; dragging heavy cases down the back alleys, anxiously watching loaded trucks and crew busily clearing the remnants from those who spent the night there. As I scurry up a ladder to adjust a light that burns my fingertips, with the gaffer's screams ringing in my ears "now, we need it NOW!" I question why I am contributing to this industry. It is a militarized system that erases spaces in order to fictionalize them.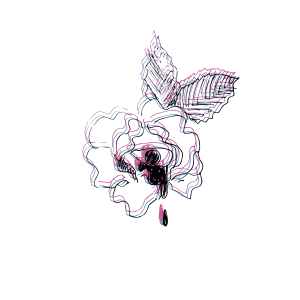 Directors Elle-Máijá Tailfeathers and Kathleen Hepburn offer an entirely different model of filmmaking with their 2019 film The Body Remembers When the World Broke Open. Inspired by an experience Tailfeathers had, the film walks with two young Indigenous women from very different backgrounds as they deal with the ramifications of domestic violence.

It is a loving portrait on and of the unceded land of the Musqueam, Squamish and Tsleil-Waututh Nations. The film looks and feels like East Vancouver, which is something the film industry rarely lets happen. A roaring truck soars past Rosie (Violet Nelson) as she walks down Clark Drive; the rain clings to her hair, plastering it to her cheek; CBC radio blares in the taxi cab, announcing the approval of the Kinder Morgan pipeline. We sit in the cab with Rosie and Alia, we open the door and walk the streets, we enter buildings and we exit buildings. There is no pointing, there is no judgement — we are just there with them. 
"The core of the film is about love, motherhood and sovereignty of the body. Being able to have the right to choose to have a child and have the right to raise that child. It's been this fundamental rupture of Indigenous community: this removal of our children, this fracture of our families and our communities, which has done so much damage."
-Elle-Máijá Tailfeathers 
These deeply present colonial wounds are exactly what Indigenous poet and scholar, Billy Ray Belcourt, is referring to in his proposition from which the title was taken: The Body Remembers When the World Broke Open. We see it in Aila's guardedness and mistrust of the white male doctor inserting her IUD, and even more clearly in Rosie's resistance to entering the system of public aid in fleeing her abuser. Rosie states, "No one is going to take my baby away from me." Their bodies inherit the ongoing history of colonizers deciding what happens to them and their children.
The film resists a didactic moral message without being neutral, though — it's nuanced. They're able to show how important it is for us to look out for one another while still acknowledging the power dynamics of giving and receiving help. Rosie endures domestic violence and decides to return home, but it seems that the film asks us to respect her decision. Domestic violence is terrible, and we should support women living in those circumstances but sometimes that means supporting them in their decision to stay. The power to decide what happens to her and her body is a fundamental human right and we can't take that away from her.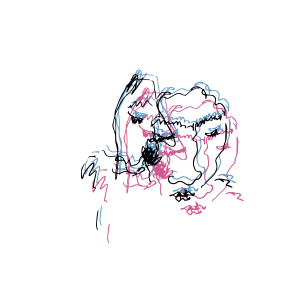 Care and specificity are at the core of this film and that further extends into its production. In preparation for The Body Remembers set, the directors and producers  had a lawyer come in and give a seminar on colonialism in Canada for the entire cast and crew. For example, they discussed why certain culturally appropriated words are harmful and that they wouldn't be using them on set. That's what making a safe space means: It's a verb. It requires action. It takes time, education, unlearning, learning. It requires taking a stance, defining what a safe space means for that particular cast and crew dealing with that particular topic and then taking the steps to take everyone there with you. They are actively building new worlds to exist in, make work in and teach new filmmakers in. How we make films matters. What good is a film that perpetuates a cycle it is critiquing? 
Furthermore, Hepburn and Tailfeathers set a goal of having at least one Indigenous person in each key department. After not being able to fill those positions, they started a mentorship program wherein they brought Indigenous youth from the community to train in each department. It's an upstream solution to the problem of unequal representation. They also workshopped the script with Indigenous women who had experience with domestic violence and public aid systems in order to show not just any trauma or victim, rather, a lived-in reality that so many indiginous face. They are brave mothers that deserve to be honoured on screen.  
Hepburn and Tailfeathers have developed a situated way of making films filled with care: away from extracting and exploiting, towards collaborating with and strengthening the communities represented.
Dear Elle-Máijá Tailfeathers and Kathleen Hepburn, will you write a manifesto? Also, thank you.
X
 1. See Radheyan Simonpillai, "TIFF 2019: Elle-Máijá Tailfeathers Takes on the Foster Care System," web, NOW, August 29th, 2019. https://nowtoronto.com/movies/features/tiff-2019-body-remembers-when-the-world/
 2. See Billy-Ray Belcourt, "The Body Remembers When the World Broke Open," blog, February 8th, 2017. https://artseverywhere.ca/2017/02/08/body-remembers-world-broke-open/ 
 3. See Norm Li, CSC, Interviewed by Carolyn Wong, CSC Podcast, January 20th, 2019. http://www1.csc.ca/en/knowledge/podcasts/201901Li/ 
 4. Kathleen Hepburn and Elle-Máijá Tailfeathers, Q&A presentation at the VIFF Premiere screening of "The Body Remembers When the World Broke Open," Vancouver Playhouse Theatre, September 28th, 2019.