Diana Hellson, aka Mamarudegyal MTHC, of Rudegang Entertainment strengthens her Community Voice to make changes against injustices, as she takes inspiration from diversity as a BIPOC woman artist in today's world. With her work representing many demographics. Hailing from Siksika Nation, growing up in Calgary, Alberta, music started with Hellson when she was given a rare opportunity to be in a recording studio as early as the age of 13 years old. Now as a young mother, Hellson is not only busy with Rudegang Entertainment, the producer of multiple music videos under her belt, she is also the Project Lead of the documentary The Foundation: Indigneous Hiphop in Canada which debuted on September 23, 2019.
A 10-minute documentary, The Foundation: Indigineous Hiphop in Canada, is a project funded through the Telus Story Hive. Hellson applied for the Indigenous Storytellers Funding Series in 2018 and received $20K to make this documentary. Hellson applied with hopes to bring to light Indigenous music which has been the core value of Rudegang Entertainment since its beginning. At the time, she was in the middle of filming Hope's music video for Red Man.
Focusing on the earlier years of Native hip hop, the documentary explores the First Wave of Indigenous hip hop storytellers. Featuring the early vanguards of the 1970s from Melle Mel, Ernie Litefoot— to 90's War Party, Eekwol, and Kinnie Star — to the present artists such as Snotty Rez Kids. Faced with social problems of their communities, hip hop music has been a life and home to many djs, dancers, grafitti artists, emcees, youth and adults alike. With the impacts brought by colonial trauma, this medium provided the empowerment of showcasing Indigenous strength, and an uprising against a history of attempted assimilation. Now in the present time, Indigenous hip hop has undeniably made its mark. The documentary has brought forth an array of opinions from Indigenous artists defining what Indigenous hip hop is. It is evident that the power of hip hop creates a space for modern storytellers.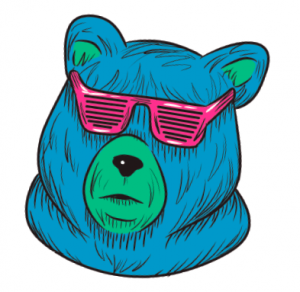 Hellson, one of the founders of Rudegang Entertainment, is a pioneer as a BIPOC woman representing and speaking her Truth. The opportunity she had in her early teens was only the beginning of her journey. Since then, she has been exposed to many expressions through dance as KRUMP, Dancer of Empirical Freedom Dance Crew. She also taught beginners hip hop at her local YMCA youth drop-in. In 2016 she released her debut EP as Mamarudegyal "MRP EP." Her excellency in music was highlighted when she took home two Fraser Valley Awards in 2017 in the category Best Hip Hop – Female Excellence in Music. Truly building a name and reputation in the hip hop music scene has made Mamarudegyal MTHC an unforgettable hip hop artist. Her venture into filmmaking is only the beginning.
With high hopes that Rudegang Entertainment will expand The Foundation: Indigineous Hiphop into a docu-series, Hellson hopes to continue the project with a more deep-dive look at Indigenous communities, culture, roots and the intersection between Indigenous culture and hip hop culture. Currently The Foundation was officially selected to be screened at the 44th annual American Indian Film Festival in San Francisco in November this year. Congratulations Mamarudegyal MTHC and Rudegang Entertainment!