The WISE Hall is a dim but homely space, with dark wooden floors and lights strung into a canopy overhead. My voice echoes across the hall as I call out "Hello," and General Manager Jasmine Liddell emerges from her upstairs office.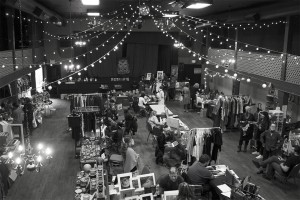 A quick tour of the space shows that it's worn but sturdy. A mask mounted on the wall looks over the crowded but cozy greenroom, in contrast to the wide open space of the main room, with tables and chairs lining the walls. Liddell then leads me downstairs to The WISE Lounge, a collection of long tables under a low-hanging ceiling and bar tucked away into the corner.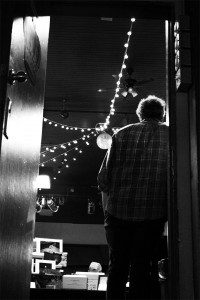 It's a space somewhat reminiscent of a church basement, as it should be. Before it was acquired by The W.I.S.E. (Welsh, Irish, Scottish, English) Club in 1958, The WISE Hall was built in 1925 to serve as a church gymnasium. Ever since, it has been used as a place to foster community, playing host to a variety of social and sports events. Over the past thirty years, the focus of the venue has shifted toward being a performance and cultural space. This was shown in the rebranding of 'The W.I.S.E. Club' to today's 'The WISE' in order to reflect the diversity of the community it serves.
There's no lack of variety in The WISE's programming — in a single month, they will host everything from burlesque to New Orleans funk bands to square dancing. They don't limit themselves to music, either. They host their own WISE Hall Flea, featuring everything from artisans to family garage sales, as well as workshops and artist-in-residence programs.
The venue operates without government funding as a non-profit society, run by a board of directors, and supported by yearly membership fees of only $10 that grants members fifty cents off drinks. With Vancouver's notoriously unfriendly reputation toward venues, The WISE has had its own problems to overcome. One is the ever-changing nature of the area: "There was a study that found that people stay around this neighbourhood for about five years," explains Liddell. "There used to be a place called 'The Mansion' across the street that housed a bunch of different artists. Now that's all condos."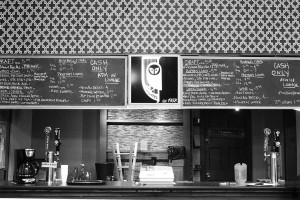 Many come into the East Vancouver neighbourhood unaware of what they're moving in next to. The WISE attempts to counteract this issue by inviting neighbours to attend the shows they host, as well as encouraging people to come to them directly with complaints, so they "can work with the neighbourhood, rather than against it," says Liddell. An additional challenge operating in a 90-year-old building is that things continually break down. The WISE is fortunate to have some volunteers to help with the maintenance of the building, but they are always looking for more volunteers.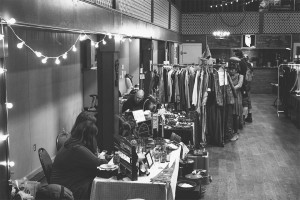 It's this kind of mutually beneficial relationship that sets The WISE apart from other venues in Vancouver. "It's important that the community and our neighbours participate, because we're able to have diverse programming based on the people who participate here," explains Liddell. "What keeps our doors open is the regulars that occupy this lounge and that come to shows upstairs," she says of the community around the hall. Their lounge isn't packed when there's major sporting event — it is, however, packed on election results night. "It's really a neighbourhood pub, where there aren't neighbourhood pubs in this city anymore. And the people who work here and the people who frequent here are integral parts of the musical and arts community," describes Liddell.
The WISE Hall is a survivor that embraces community in every sense of the word, making it their mandate to be accessible and affordable to anyone who needs the space. As Liddel explains: "For a city that is extremely transient and changes, I think The WISE is a community hub for people who have been working to make East Vancouver their home."
X
Visit wisehall.ca for a calendar of upcoming events – which include Joey Only and the OutLaw Band – and more information on membership.