"BB puts love first and ain't afraid to look you in the eye," reads the Facebook description of BB, the "dark surf rawk" trio who kicked off this triple-billing of BC-based indie rock artists at the Biltmore Cabaret. While they're at it, they'll be sure to blow your wig off with some loud guitar crunch too.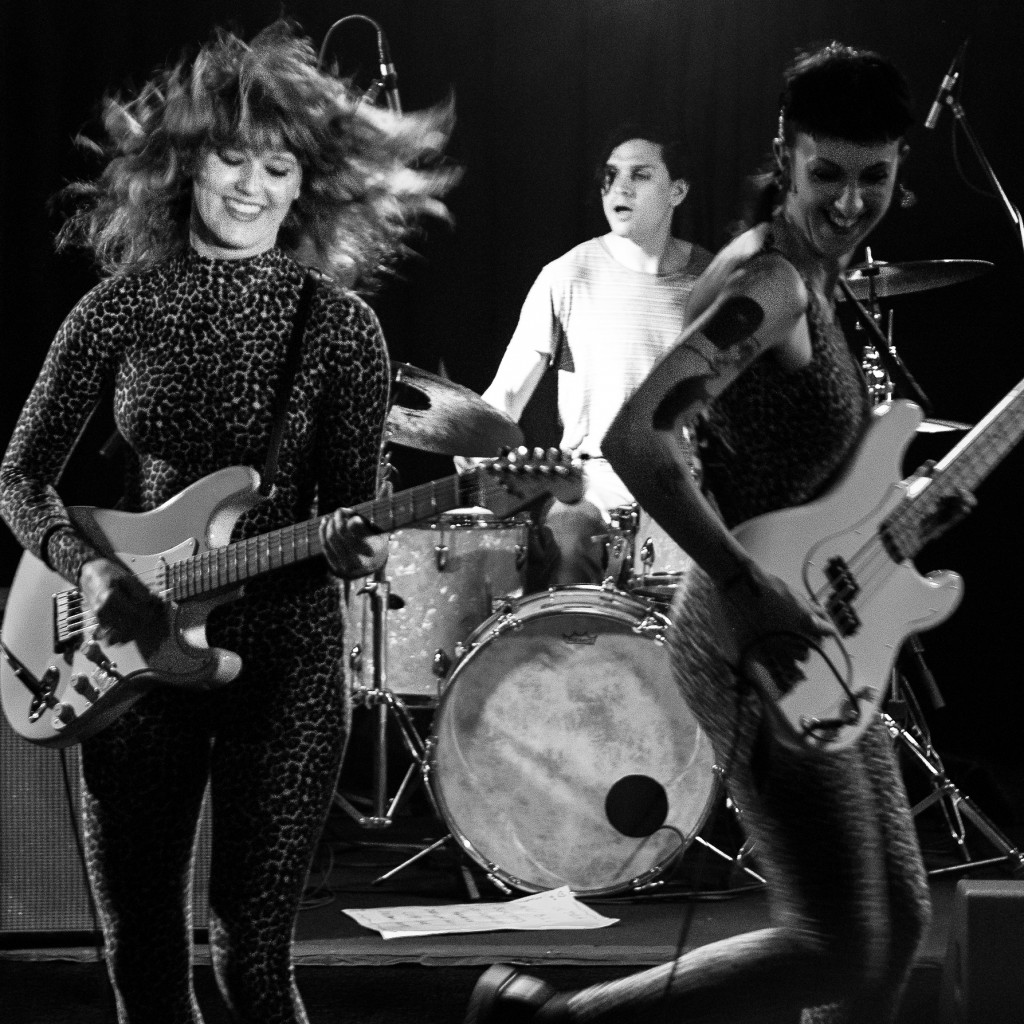 Decked out in leopard-print bodysuits, BB hurled an explosive set of fuzz-pop tunes at the audience that were both catchy and loaded with guitar skronk. All of this was coupled with their stage theatrics, which included howling, screaming, synchronized kicking and a variety of up-close rockstar acrobatics (memorable line: "your crotch is on my fretboard!"). They're a thrill to watch, and I admire that they want to make something loud and in-your-face — however, their best moments came when they let their melodies and vocal harmonies soar amidst all the shredding.
Next up was Bridal Party, an indie-pop band from Victoria who specialize in smooth textures, reverb-laden guitar, sky blue keyboards and lyrics about casual sex. It's bright, breezy and enjoyable, and they have a strong knack for melody too. Sometimes the band got too smooth for their own good, but the vocal stylings of singer Suzannah Raudaschl kept things interesting. She can play it straight just fine, but she stood out the most when her voice swirled into a Kate Bush-like upper range. Here she cooed, crooned, and swayed through the music, effectively pulling more emotion out of it and piercing through its complacent smoothness. It added some excitement and originality to the music, and it would be great to see her and the rest of the band develop their styles together.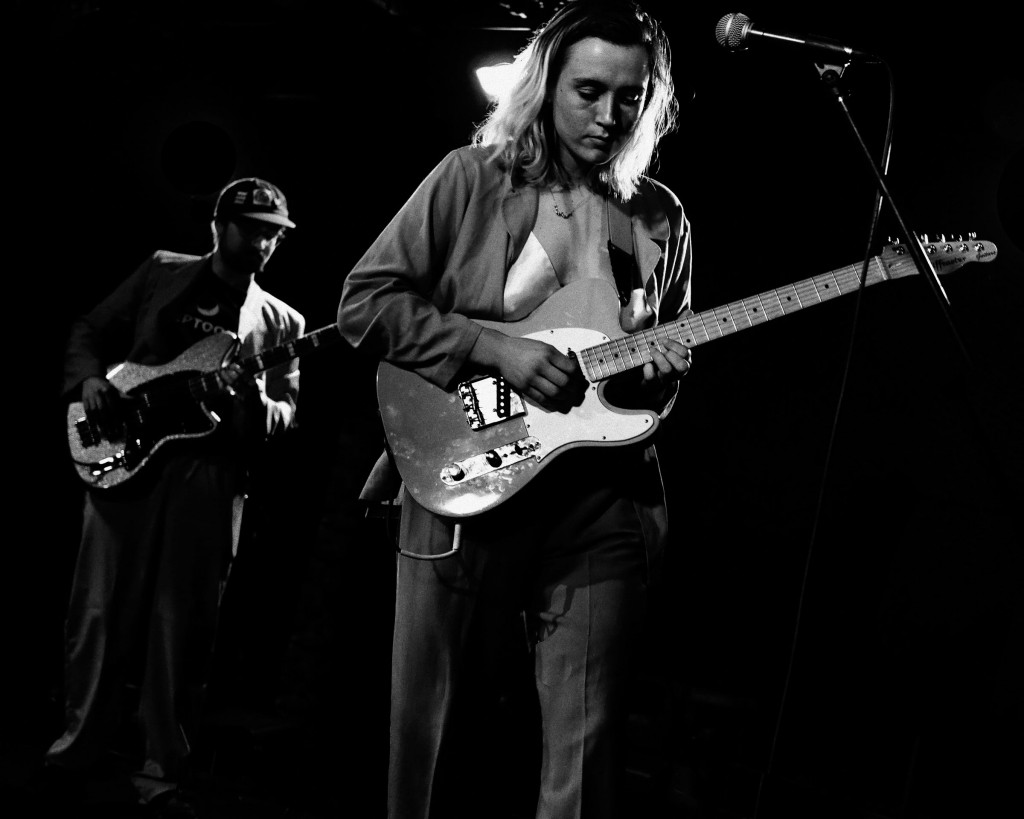 Headliners Winona Forever were easily the stars of the night, having packed the venue and getting the room to dance and cheer to songs with titles like "shrek ~ chic." After seeing them perform at an all-ages venue three years ago — the Facebook event page for that show described them as "basically One Direction" — I'm happy to announce that they've grown into an adept, confident indie-rock outfit. Their songs are catchy, witty and fun, and judging by the quality of their most recent singles, "~ keep kool ~" and "Heads or Tails," they only seem to be getting better.
"Heads or Tails" in particular stood out as a highlight because it showed a progression of  their sound: soulful and focused, rather than knotty or irony-ridden. Performing it live, vocalist Ben Robertson revealed himself to be a great romantic too: his sighed vocals against the soft rock backing behind him reminded me of the twisted ballads of Pavement's Brighten the Corners, had they been updated for the Mac DeMarco generation.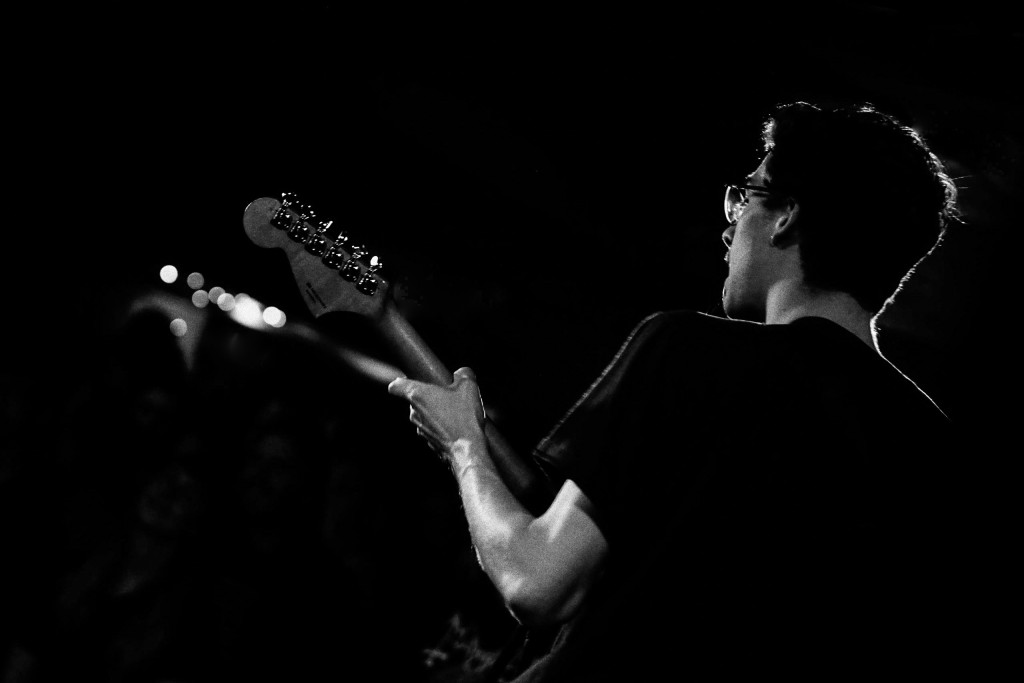 Discorder's review of Winona Forever's 2016 release this is fine. described them as a band with "a lot of potential," and I personally think they're yet to reach that peak — they still need to refine their ideas and focus their guitar-pop sprawls. But judging by their confident stage presence and growing catalogue of great songs, I'm confident that they can reach that peak as their songwriting grows and matures.