BB haven't released much music. In fact, look online and you'll find just one demo. But don't let the numbers fool you. They make music that that feels good, and makes others feel good too.
BB are self-proclaimed Vancouver shredders Bella Bébé and Megan Magdalena, but what BB stands for is information they're not yet willing to part with. They prefer to let people come up with their own interpretations. "It's more fun that way," says Bella.
They've played music together for just over a year, formalising an admiration that had been brewing for some time. "I thought, 'Who would I envision this working out with? It was always Megan," Bella states fondly.
The band's official genesis, somewhere around November 2016, signified the end of toxic relationships for both women; parting with boyfriends they also played in bands with. It's one of many things that Bella and Megan have in common; part of a list that runs mesmerisingly long.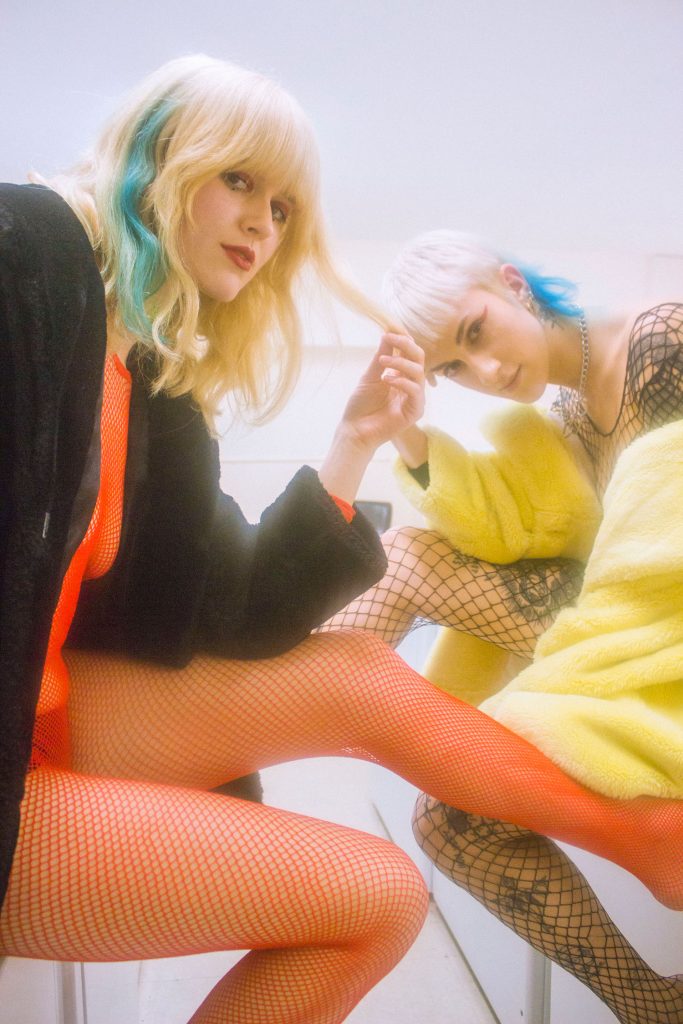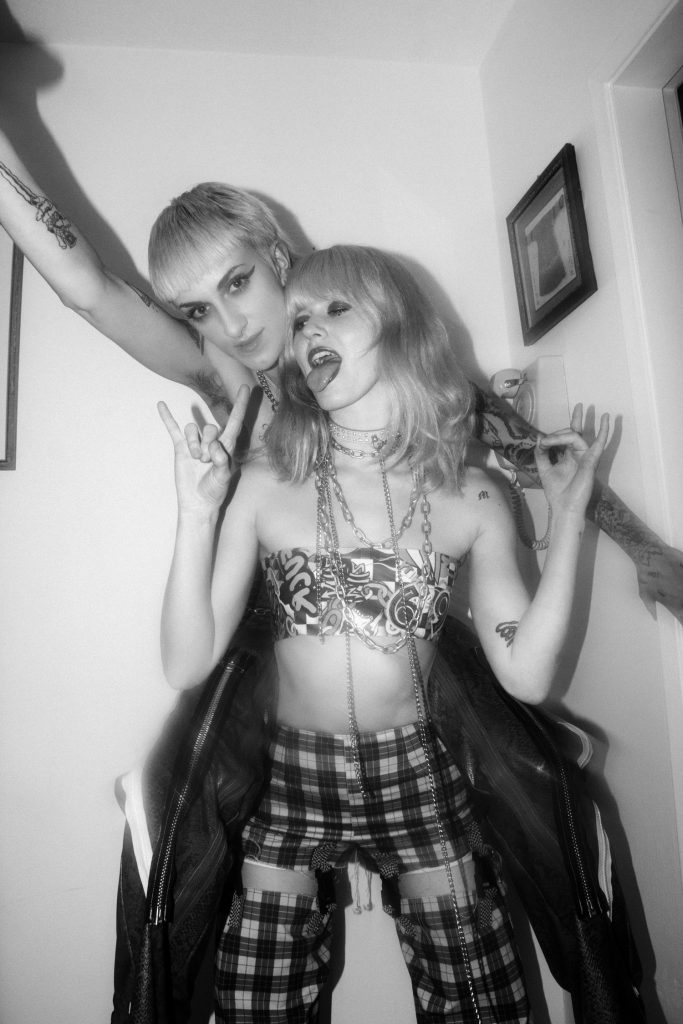 Despite these similarities, the early days were marked with nerves; the product of mutual respect, excitement and an eagerness for musical chemistry. "The first time I showed Megan a song I thought I was going to cry," recalls Bella. "Me too, I thought I was going to barf!" echoes Megan, laughing.
The nerves quickly dissipated, overshadowed by a fierce work ethic and enthusiasm for BB's potential. By December 2016, they had seven demos, recorded by Bella's bandmate and jo passed creator Joseph Hirabayashi. The songs are about heartbreak, openness and new-found defiance. Their vision was being realised.
But a year on, the songs remain unreleased. There have been challenges with additional recordings and changes to drummers, but most importantly, a growing confidence that's afforded Bella and Megan patience.
"The feeling is that if we've waited this long, why not wait a little longer until it's right? It's out forever after that," says Megan.
"We have to do the songs justice. You want to put it on and dance to it and feel so good when you listen to it," Bella adds.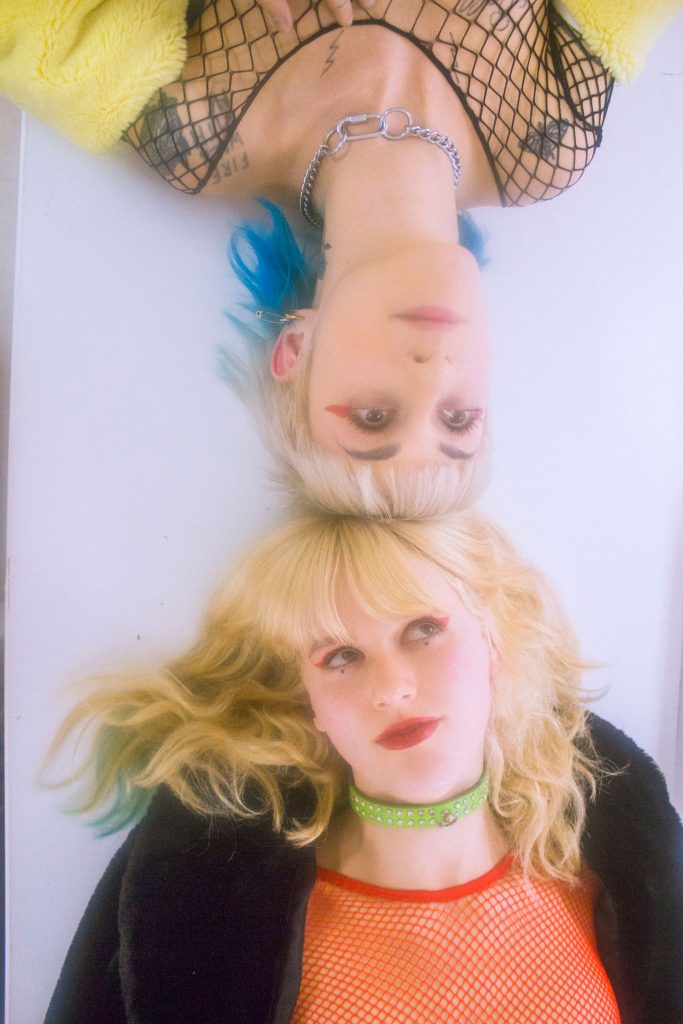 But the wait drew reproach from onlookers — mostly women — who were critical of the styled and garish photos filling BB's social media profiles in the absence of music. For the critics, there was little faith in their ability as artists.
"When we first started, all we could really put out were photos of each other. Also, it was fucking fun. We got a lot of people talking shit but we said, 'why don't you come and see us play. Come to our shows.' We'd only been a band for a month or something, but we were already getting that. We just want to be ourselves," says Bella.
Asked if they were surprised that the loudest criticism came from other women, a group from whom one might have expected solidarity and allegiance, Megan notes that there isn't one women. BB are clear they don't speak for all women, and as such, they're respectful of how other women feel about their approach to self-promotion.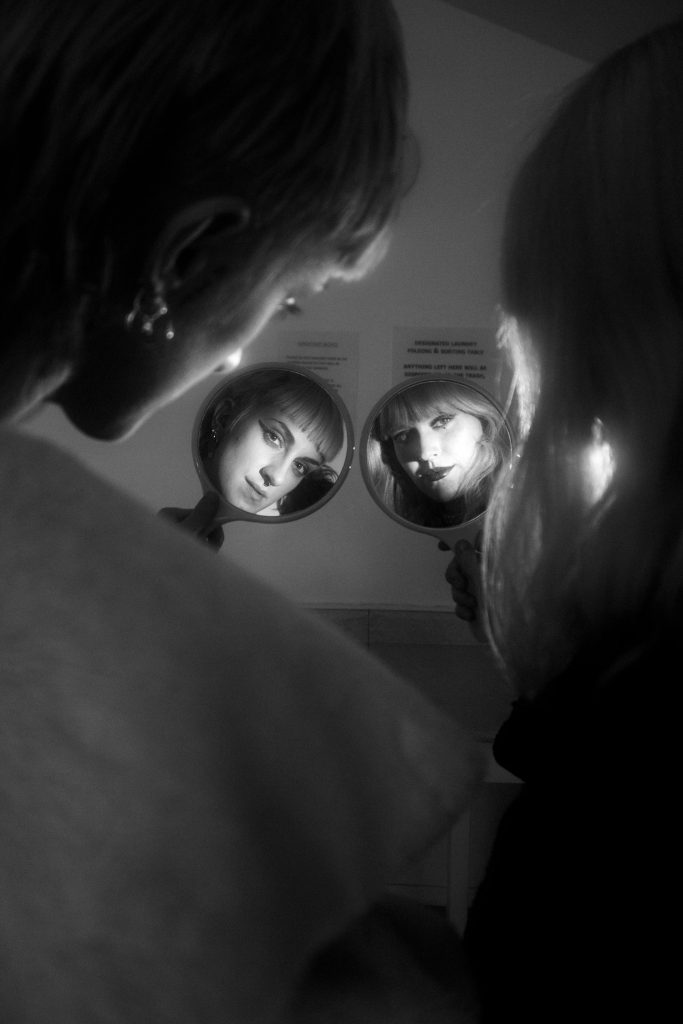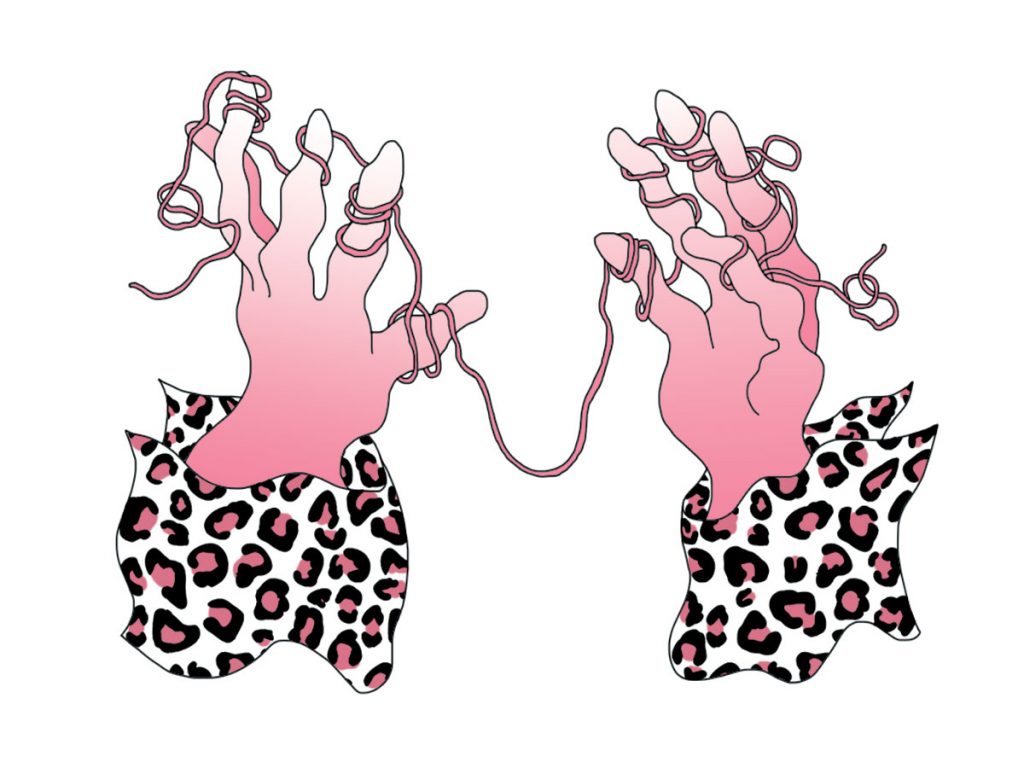 "We understand that we all have our own pain and our own struggles being women. As much as we are queer, we're not POC [people of colour]; we're not trans. We will never understand the oppression and what it's like to be in any other body than our own. That being said, we're fighting for female expression," says Megan.
"If other people see us and are inspired by us in any way, or feel like our expression can help them express themselves in any way, then that's awesome. We're not trying to speak for an entire gender. We're speaking for ourselves, and our friends, and our personal experiences — and that's valid too," she continues.
Bella adds: "I had a girl come up to me in a bathroom and say, 'thank you for doing what you're doing. You have no idea but it inspires me.' We played earlier that day and I thought it was brutal. It was a sit-down day show and nobody was moving. I was totally redeemed."
For the small amount of criticism levelled early on, BB says Vancouver artists have provided immense support for the band, and have been excited to watch it grow. People from Little Destroyer, Dumb, Pale Red, SBDC, and the staff at Red Gate among others have been supportive since the beginning. "That's a big part of being an artist or musician, is having support and community," says Bella.
It's a community that is shaped, in part, by the struggle of life in Vancouver for many artists. The rising cost of rent, minimum wage jobs and a steady decline in accessible music venues on the country's west coast influences how and where art is made, and the messages it projects.
"If anything, it puts a fire under my ass to affect change in my group," says Megan. "I work harder to make the city more interesting and more liveable, even if it only affects 10 people."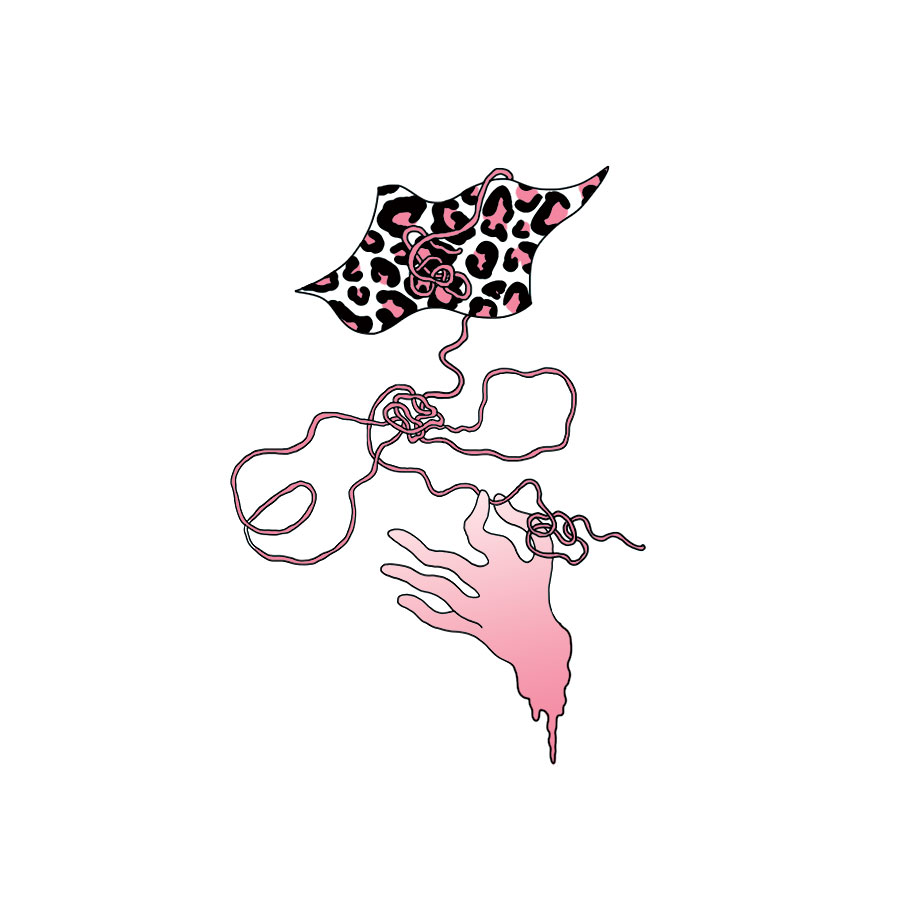 In the next six months, BB will be busy. They aim to have their debut EP out by March 2018, as well as undertaking a D.I.Y. tour of the West Coast into the United States. The women will continue to make music that is honest and real, and they're confident about what lies ahead. BB is the pursuit of something vital, rewarding and wholly necessary for both Bella and Megan.
"I've spent my whole life worrying what other people think. But when I wake up and play guitar, it feels so good. Playing with Meg and a drummer; nothing tops that feeling," Bella says proudly.
"It's good fun and I hope people can see that. We're doing it for the right reasons," concludes Megan.
x
Photography by Mescondi (Connor Cunningham) and styling / clothing by LillzKillz (Lillea Goian), who recently featured in Vancouver Fashion Week and Tokyo Fashion Week.