With the smashing release of Supermanic in February, hip hop and rap group So Loki hit the scene hard and fast after a year of collaboration. The album's infectious energy has carried rapper Sam Lucia and producer Natura a.k.a. Geoffrey Millar into the light of well deserved success, and new music is on the way.  
"My first love was hip hop," says Millar. "I like working with vocalists a lot. I don't really like just making instrumentals." Influenced by punk, pop punk, and electronic music, "This is a project where I can come back and do hip hop while still bringing all my other influences."
Lucia similarly produced solo music before meeting Millar through a mutual friend. "I was producing all my own stuff. I'm self taught and I'm not fantastic at it. I can do it but it's not gonna sound how I wanted it to." Instead of spreading thin wearing all the creative hats, a strong, creative relationship formed between Lucia and Millar. "The way Geoffrey puts things together, he pushes me to make it worth it every time. I always have to impress him because he impresses me with it."
Millar agrees that fruitful creative relationships are "such a hard thing to find. I've never had this kind of… We're just on the same page. Usually I'll think of something and he'll be like, 'I know what you're thinking.'"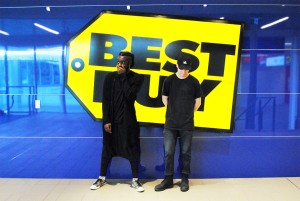 Placing themselves within a hip hop context, Lucia says, "I used to listen to a lot of hip hop. The second we started working together I noticed a lot of it stopped interesting me. Obviously the landscape is always gonna change, but everyone is following so closely to trend now that it feels like there's nothing different." Vibrant and explorative, So Loki tries for something new. "Especially where we are in Canada, especially in Vancouver, there's a lot of diversity so we're definitely trying to push that boundary a bit. Make people feel weird."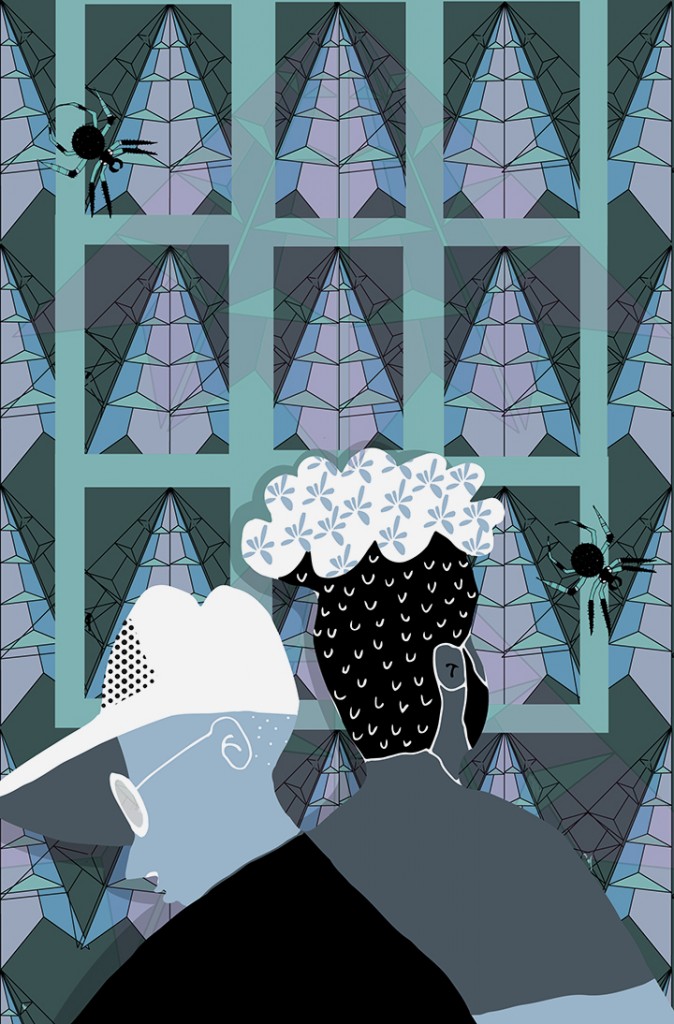 The lack of rigid style conformity in Vancouver music is an asset for newer talent like So Loki. While New York and L.A. might seem alluring for its historical reputation, building a body of work in a music scene that already has a specific expectation of sound associated to it can be stifling. "It's so set in stone that it will change the way you create music," says Millar.  
And Lucia agrees: "No one's jumped out in the spotlight yet so there's a lot of ideas that haven't been brought to light yet. There's a lot of new feelings that you're not going to get from scenes like New York and L.A., and the classic hip hop cities."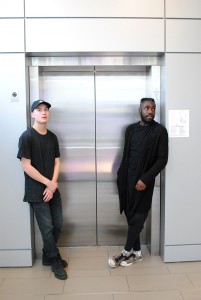 What results is an untapped thirst for creative work in Vancouver. Lucia remarks, "They are craving it." While some other high-volume music cities might be too saturated, Vancouver maintains the raw energy of creative beginnings and people wanting to be a part of it.
One of the main issues for music in Vancouver is what So Loki perceives as a lack of interconnectivity. "A lot of people hate on the music scene in Vancouver but I think that it's just because it's not connected," says Millar. "People in Vancouver are really shy. They are shy about approaching each other and shy about collaboration. They're not trying to be snobs."
Lucia's concern is that "people aren't angry enough out here. People are going to start getting upset soon though. The big thing is housing. The reason why I don't think the groups connect is, how am I going to afford to go out to all the hip hop shows that happen in a month and then try to make it out for the Chapel Sound events, or Groundwerk? Because if we live in a place that's more affordable we would do it. I think people are starting to notice that there's a lot of outlets but there's not enough funding behind it. Everyone's putting our dollars together in our own little groups making our own. Once people get punk on it and they wanna do something about it I think it's gonna blow up, and a lot of kids are starting to get there. I should be able to do a lot more than I am."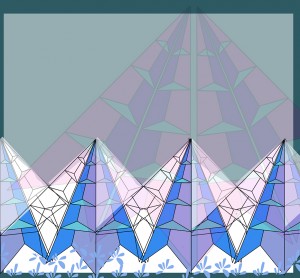 No matter what the music landscape looks like, So Loki's fire power cannot be tamed. With new music on the way, "Our next step is we are going to be the biggest fucking name on the West Coast." Amen.
x
So Loki will be releasing something special for Cinco de Mayo on Owake Records, and will be performing next at the Emily Carr Grad After Party May 7, location to be announced. They also just released their debut video for "Lil Ma," which can be viewed on YouTube. Visit soundcloud.com/solokisoloki for more.