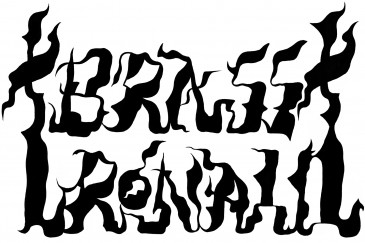 Late on a Thursday evening, hunkered down in a basement jam space crammed end-to-end with sparkly drum kits and vintage synthesizers and covered floor to ceiling in cheap but lush-looking Persian carpeting, Brasstronaut embody the calm in the eye of the storm. The big storm is the impending May 15 release of their second full-length album, Mean Sun, which heralds a cross-Canada tour and revving up their promotional media machine.
But there is also a storm within a storm, a whirlwind of online debate and acrimony sparked by a contentious op-ed piece printed in the Georgia Straight that week. The article attacked bands who pursue crowdsourced funding for albums and tours through sites like Kickstarter and Indiegogo, and author Michael Mann, uses Brasstronaut as an offensive example of what he refers to as "pan-handling online." The band is not shying away from the discussion.
Earlier in the day before meeting, Tariq Hussain (lap steel, guitar) met with Mann in the CBC studios for a live discussion on the radio show On the Coast. Rather than fueling the fires of recrimination, Hussain left the show feeling positive. "You touch a nerve when you talk about arts funding," he says. "This particular article [in the Georgia Straight] is a little bit acerbic, but if you look beyond that there are probably a lot of people who have the same questions, so it's good to have a discussion about it."

The "it" in general is the growing practice of bands raising money by asking for direct contributions from their fans, which has become increasingly common since the launch of websites like Kickstarter. Specifically, the "it" that got them entangled in the debate is the Indiegogo campaign that the band set up early in April. Having been turned down for a FACTOR recording grant twice, and without the backing of a record label to pay for Mean Sun, Brasstronaut went ahead and recorded it anyway.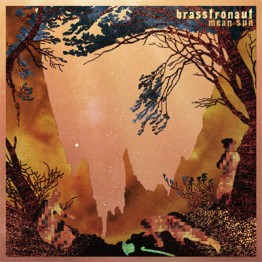 The album has been recorded, mixed and mastered, and is ready to see the light of day, so the band has set out to raise $15,000 by May 3 to fund the production and promotion of Mean Sun, as well as the aforementioned Canadian tour. Admitting to some initial reservations about asking the public for money—"we did it kind of as a last resort," comments Edo Van Breeman (keyboards, vocals)—the band, however, is feeling good despite the negative press. "Since we started, it's been amazing," reflects John Walsh (double bass, electric bass, guitar). "We reached almost half our goal in the first ten days. People really like it. They can be part of the process, and they are actually helping out a band that they like."
"The campaign's been such a positive experience in a lot of ways," agrees Samuel Davidson (EWI, clarinet). "It's an innovative way of fundraising. It's not total charity. We're offering limited edition, autographed copies of albums. You know, we're making it special. People are really encouraging and really happy to help out, and it seems like we're building an identity with our fans more through it."
Fans and finances aside, writing and recording their sophomore album precipitated some new experiences for the band internally as well. The process they underwent making 2010's Mt Chimaera, their first full-length album, was protracted and fragmented; new band members—Hussain and Davidson, whom the rest of the band met during their residency at the Banff Centre in 2009—joined partway through the initial recordings, which were later torn apart and reworked back in Vancouver over several months. Mean Sun, on the other hand, was birthed rather seamlessly. "It was written within a month, basically," recounts Van Breeman, "and then we went into the studio weeks later."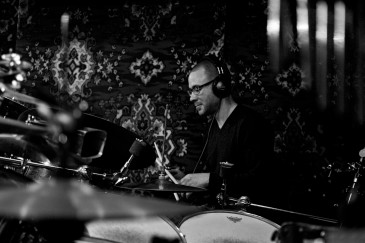 "In a way, it feels like our first record," Walsh says. Everyone present nods in agreement.
"I think this is the first truly collective work the band has put out," adds Brennan Saul (percussion). "It's our first full-blown collective sound."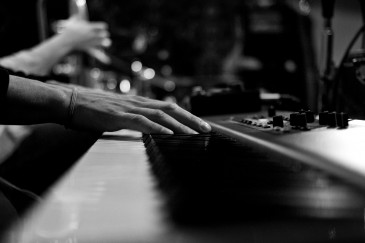 That sound is a spacious, soft, whooshing kind of pop music, a sound that is inviting and intimate, a little bit tripped out, and saturated with melancholy. The title track on Mean Sun, exemplary if not a little more down-tempo than most songs on the album, is the sound of a break-up in outer space, of Le Petite Prince wandering his barren asteroid after his rose has lied to him. The rest of the album takes that sound and applies it to varying degrees, dialing up the pulse of optimism here, like on opener "Bounce," and blanketing you with stars there; cue the heavily filtered horns and distorted synths on "The Grove." Overall, the greater cohesion of the band shines through on this effort and fosters its rather polished sound.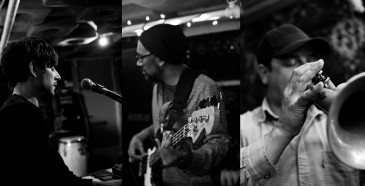 In the past, Brasstronaut has been somewhat at odds with the labels the press has given it. At least a handful of articles from the last couple of years quote Van Breeman's protest that "we're not a jazz band," a term easily reached for perhaps due to their employment of Davidson's clarinet and Bryan Davies (not present at the interview) trumpet. When asked how they are resolving the gap between the music they think they're making and the way it is communicated by journalists and critics, the band is almost blasé.
"It's resolving itself by us not caring anymore," asserts Davidson. "People call it whatever they call it, and we just make whatever music we make."
Noting some groups that spring to mind, Van Breeman discusses the ever more common reality of bands having a myriad of contrasting influences, resulting in genre-blending sounds that defy categorization. "Like Grimes," he says. "What's Grimes?" (According to Pitchfork she's "airy post-Internet cyber-pop." Obviously.)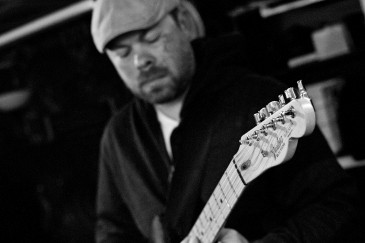 Unconcerned with the "this band meets this band meets this band" comparisons on the horizon, Brasstronaut are in rolled-up sleeves work-mode, preparing for a busy year of touring and figuring out how to get the attention of as many fans and potential fans as possible. The band recently launched a new website with a blog designed to keep listeners informed of their activities and whereabouts, and they are making forays into the usual social media suspects.
"We've been, uh, 'twitting'," admits Van Breeman. "[We realized] that if people really love the music, how do you reach them?" he says of their commitment to connecting to and communicating with their audience. "How do you keep reaching them?"
To a man, the band seems preoccupied with finding a way forward, a way to keep going despite the hurdles facing independent bands these days, such as a lack of label support, dwindling public funds, and all that free mp3 downloading people do.
"We have fun playing. Thank God," says Davidson.
Besides $15,000, what more could you ask for?