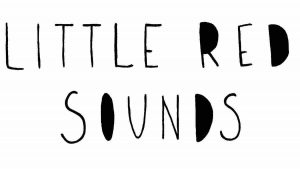 "Produced by Felix Fung at Little Red Sounds."
It's a sentence you see a lot these days if you're even the slightest bit involved with Vancouver's music scene. Fung's name pops up everywhere — in the linear notes of CDs, in the credits listed on Bandcamps, on the tips of people's tongues — and wherever it is, a mention of Little Red Sounds is sure to follow.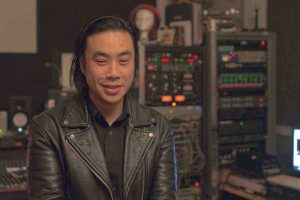 Even if you've never heard of Fung or his studio, you've undoubtedly heard something he's produced. The Pretty's, Did You Die?, The Ballantynes, Les Chaussettes, MALK, Animal Bodies, Candela Farm. The list could go on for ever — and for good reason. The music coming out of Little Red Sounds is consistently top-notch and the more they help create, the more bands want to be a part of it.
Four years after relocating Little Red Sounds to its present East Hastings location, Fung is still intent on capturing and enhancing the city's vibrant musical community. Far from just producing records, the studio stands in as a community space and a place for musicians to explore and interact with one another.
"It's not really run like a recording studio," notes Fung, "more of a drop-in centre."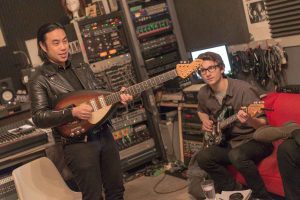 And, as it goes, it seems as though there are always people just dropping by. Max Sample, employee of Little Red Sounds and bassist in The Ballantynes, drops by during Fung's interview, as well as members of Did You Die? and The Pretty's, just to hang out — but it's an opportunity that Fung always seizes.
"When someone new is in the room, you hear it through them," explains Fung. Instead of seeing drop-ins as an interruption, Fung sees them as a chance to gain new perspective. A new set of ears is always welcome at Little Red Sounds.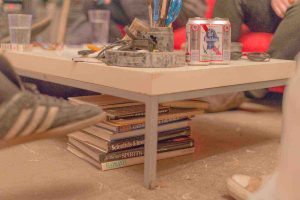 In a room with a drum set on one end and a mixing board on the other, the open space of the studio provides ample opportunities for action-packed and lively sessions; with the room filled with guitars, keyboards, amps, and couches, it's easy to see how bands could enjoy their time there.
"We create an environment for the bands' dream-selves to occupy," says Fung. Be it rock 'n' roll, country, garage, or electronic music, the studio is open to anything and ready to shift and morph into an accommodating space. "There's something cool within every genre that I want to make believe and play with it. Whatever it is, we can occupy that, reflected in how we record, how we set up the room."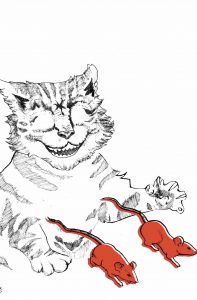 No matter what's being recorded, Fung finds a way to bring a liveliness and energy to the process. "I'm trying to get people to play that one take where there's something exciting, that something happened. I'm not going to call it magic; sometimes it's not magic, it's just something that happened that's very exciting, that you can't recapture."
While Fung's recording process is in constant search of surprises and worthwhile idiosyncrasies, most of all, Fung is looking for "something everybody can be proud of. That's very important, that everybody's character is showing through, that they're truly being themselves, and that it sounds awesome. So I'm waiting for that take where I can hear, see, and feel the people playing like a band." With nods of encouragement and agreement from the musicians around the room, it's clear that Little Red Sounds lives by those words. Music is not simply recorded there: it is created, explored, challenged, pushed to its limits, and finally captured there.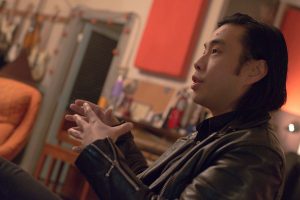 On his role in the studio, Fung attests to his active role in the recording process. He sees himself more of a producer than a recording engineer: "I'm an instigator. Fuck mediating. What people need in the studio is somebody to push them to the point where it's really exciting. We're not trying to capture a perfect take; we're trying to capture excitement."
With a steady stream of bands coming and going, recording remarkable tracks, and playing off one another in the space, Little Red Sounds is one of the most sought after recording studios in Vancouver. What elevates it from just a studio into a undoubtedly extraordinary situation is Fung's golden touch. As Richie Alexander, guitarist and vocalist of local rockers Did You Die?, explains during his drop-by, "Felix can help elevate [a band]. He's a fresh set of ears, eyes, and has the experience and know-how."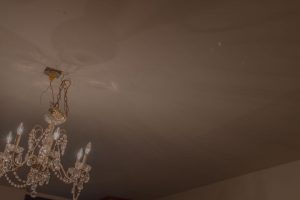 As bands file through the studio, all gaining that prestigious tag — "Produced by Felix Fung at Little Red Sounds" — Vancouver's tight-knit music community continues to embrace Little Red Sounds. And while Fung himself is no stranger to performing in bands, his heart and mind are fully at home at the studio: "I'm back to the thing that I do best, and the thing that I love, and that's making records."