Randee Neumeyer tells me that she's sassy, goofy, and that she keeps it real. She also tells me that she has social anxiety and that when I asked her, "How would you describe yourself?," it is torture. As a Vancouver stand-up, Neumeyer is subversive, creative, and specializes in one-liners. Growing up in Peace River, Alberta, she didn't really fit in, tending to watch old sitcoms like Three's Company, Bewitched, and I Dream of Jeannie instead.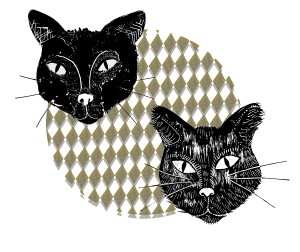 "Growing up I got called weird a lot," says Neumeyer. "My whole group of friends was weird. And now none of them are married. None of them have kids. They all decided to become career women, which is strange when you're from a small town in Alberta."
After high school, Neumeyer's mother wouldn't let her go to film school, so Neumeyer moved to England and worked instead. She cleaned hotels, served at restaurants, and lived in hostels. After a little over a year, she moved to Calgary and completed a Certificate of Nutrition at the Southern Alberta Institute of Technology, snagging herself a job at a local hospital.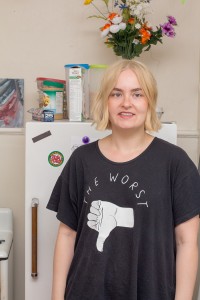 "I worked in the food department," says Neumeyer. "I got the job because I said I was a nutritionist. But I was mostly just really good at doing dishes."
After two years, Neumeyer finally got to go to film school. She moved to Vancouver and completed the Writing for Film and Television Certificate at the Vancouver Film School. It was there, working on sketches, pilots, and spec scripts, that Neumeyer realized that her fantasy of being funny was no fantasy.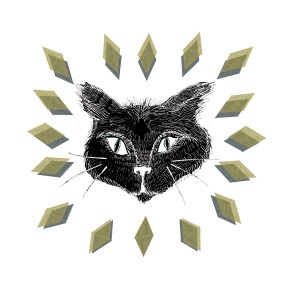 "I started a Twitter account and tweeted constantly," says Neumeyer. "That's how I started doing stand-up. My friend and I said, 'Let's start Twitter accounts and then we'll be famous,' and then, no, that didn't happen [laughs]."
Neumeyer had always wanted to do stand-up, but she was too afraid. Her friend Eric had just taken Instant Theatre's stand-up class and told her, "You're taking the next one." She joined in 2013, terrified, but a classmate told her she was the funniest in the class and promised to keep making her do it. Even though her hands shook as she performed, Neumeyer started doing the now-defunct Goldie's.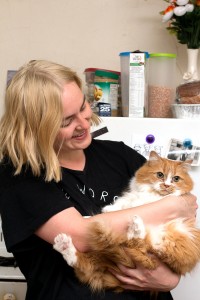 "It was a roller coaster," says Neumeyer. "Sometimes you were super high, and sometimes you were crying on the bus. It's still like that, but it's not as bad. And I used to do really offensive jokes. I had one joke that went, 'I saw a sign in a window that said, "We remember 9/11." And I thought, 'That is so retro.'"
With two years of experience, Neumeyer began producing her own shows in 2015. That July, Heather Jordan Ross landed a monthly comedy show at Café Deux Soleils and when asked who she wanted to run the show with, she picked Neumeyer and Fatima Dhowre, creating Comedy Deux Soleils. When Ross left the show in order to run the Rape Is Real and Everywhere show with Emma Cooper (a show that Neumeyer has performed at four times), Neumeyer and Dhowre began their comedy partnership.
Neumeyer, with one of her jokes:

"I like things about serial killers. I was reading this book called Female Serial Killers. It's a self-help book. In the book it says that female serial killers mostly kill people they know and male serial killers mostly kill strangers, which means that men are out there for the thrill and women are just sick of your shit."
"Fatima used to be a goblin," says Neumeyer. "In our group of friends, a goblin sponges off people and never has money. There was a time when she didn't have a job, so she would just come stay at my apartment and never leave. So that's how we became friends. But she's not a goblin anymore. She has a job and an apartment. And she buys me things sometimes."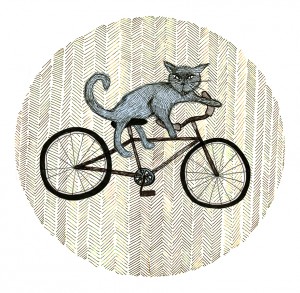 This past April, Neumeyer and Dhowre expanded further and launched another show with Ese Atawo and Instant Theatre, creating The List: a show where comedians present funny lists, and then improvisers create scenes based on the lists. Seeing herself as more of a writer, Neumeyer just wants to do all sorts of comedy: essay writing, television, and of course more stand-up.
"I have a wall at home with posts about what I should be working on," says Neumeyer. "I have my pilot. I want to turn my comic strip into a graphic novel. Then just getting a TV job. I have all the articles I want to write. I want to write one about how Adam Sandler's humour never evolved. It's very strange, isn't it? He never grew up."
x
Find Randee on Twitter at @randeenoodle and catch The List at the Havana Theatre on the third Friday of the month.