It's not always easy being an old fart who has a love affair with strange music, being that some of this strange music can attract a rather large "too cool for you" hipster quotient. Like the music itself, these crowds can be a little intimidating for the uninitiated. But I had simply waited for too long to see Spencer Krug and his merry band play their oddball carnival of music in a live setting, and no crowd of well-manicured younglings was going to sour this night.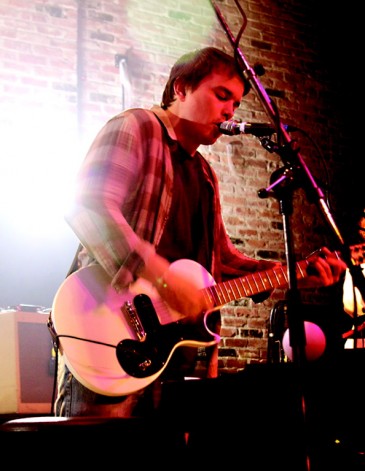 You can count me as a new fan of Montreal three-piece Elfin Saddle who opened the show with turbulent and haunting Japanese-flavoured classical alt-folk. Sound different? You bet! Bowed-bass heavy and trance-inducing, Elfin Saddle transported you through time and space to a weird alternate universe where Shoguns invented punk with the use of singing saws, recorders and half accordions. Fantastic!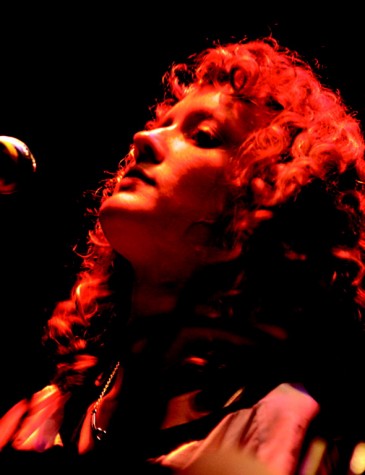 Unfortunately, I was distracted by Corona and conversation during Witchies set. Also from Montreal, Witchies sounded power poppy and meaty with distortion, offering whiffs of Lou Barlow or Dinosaur Jr. They definitely played hard and fast, which I can always get behind.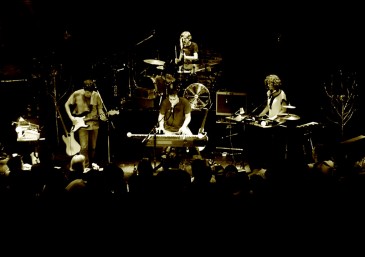 But this night belonged to Sunset Rubdown in all of their obtuse and lyrically ambiguous glory. Ringleader Spencer Krug was spirited and loose, his band was charged and the dense crowd was very receptive. Opening with "The Empty Threats of Little Lord," they were off to the races. Their set spanned the entirety of their recorded output but favoured the last three albums and relied more on the heavier songs, which seemed to please the crowd. After an hour and a bit, the band briefly left the stage, only to return for an excellent three-song encore that included "Us Ones In Between" and an amazing rendition of "Dragon's Lair" from the new album. Then, with a wave and a "thank you," the band left the stage as the hipsters and I filed out into the warm June evening with wishes fulfilled and smiles on our lips—this was indeed a good night to be cool.