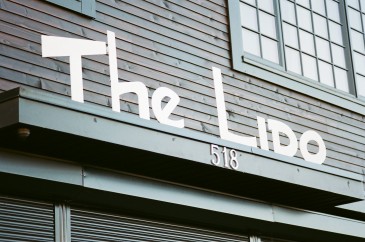 "It's like drinking in someone's living room."
Those were the first words I ever heard used to describe the Lido as I stood amidst a crowd of East Van socialites gearing up to hit the town. The prospect of the Lido for a Friday night watering hole sounded enticing: it was close, unexplored, and, from what I heard, sounded low-key — a welcomed change of pace from my weekly excursions to the Biltmore. (I'm an addict.) And now, as a Lido veteran of many, many beers, it's hard to remember what life was like before it sprung up just seven months ago.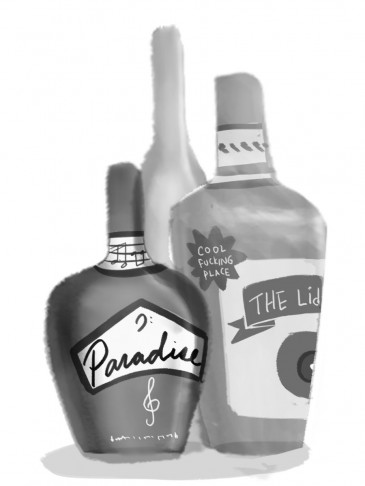 Situated two short blocks west of Fraser and Broadway, the Lido is one of the newest additions to Mount Pleasant's pub scene. Its modest location and unassuming exterior might keep it on the outskirts of Vancouver's mainstream nightlife; but inside, its retro décor and thrifty Feng-Shui play into the vintage vibes that many of the neighbourhood's hot spots have come to embrace over the years.
"It's so comfy," said Mount Pleasant resident Conor Kennelly as he spread his legs across the Lido's antique settee for the first time. "I could see myself coming here during the day to study and sticking around all night for the live show."
Each week, the Lido hosts local and visiting artists of all styles and genres. Showcasing everything from folk to electronic on their intimate stage, the bar has appealed to steady crowds that regularly fill-up their 65-person capacity — so much so that the owners are looking towards city hall to increase their limit.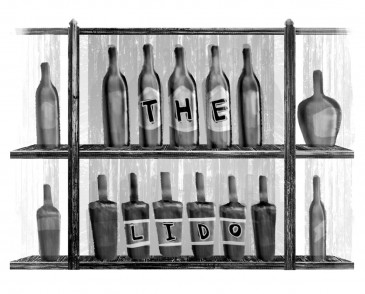 If all goes as planned, the Lido will soon open up a patio, adding 18 chairs and bringing the overall capacity up to 95 persons. They'll add food and beverage service to the mix in addition to current bar service. But before these things can come to fruition, owners have put the call out to their patrons, starting a letter-writing campaign directed at the City of Vancouver in support of making the changes to their current liquor licence. Whether or not these changes get made remains to be seen, but for the sake of patio beers, I'll be writing a letter.
The future looks bright for the Lido; a lot brighter than it did before.
Years before its recent resurgence, the Lido sat unutilized and mysterious. It was an established deli, but its doors were always locked while the shelves inside collected dust. The business was sporadically open, owned by an elderly German woman named Margaret Rothweiler.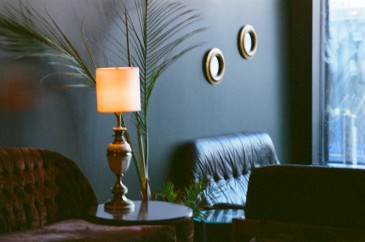 When Rothweiler passed in 2008, the cleanup probably looked like a scene from A&E's Hoarders. Vancouver's 1-800-GOT-JUNK was called to the job, reportedly pulling out 10 truck loads of garbage and furniture, including mountains of old clothes and rusty tuna-cans. But amongst the trash was a treasure that has now become the subject of an East Vancouver legend: $400,000 in cash.
The money was in 80-year old bills and apparently looked like it came out of a Monopoly box. But it was eventually proven authentic and dispersed to Rothweiler's heirs. No one has ever figured out where it came from, although wishful theorists have drawn connections to the infamous 1911 BMO heist in New Westminster.
Whether or not the Lido's hidden treasure was the loot of bandits or simply the Rothweiler's family fortune, it will be forever etched into the East Van mythology. For the binge-drinkers like myself who like to wet their beaks east of Main, it's just another reason to check out the Lido, alongside the good vibes, great jams, and cheap beer.
To contribute to the Lido's letter-writing campaign, send an email to liquor.comments@vancouver.ca