"You're allowed to be self-loathing and sad and confused. That's what you do in your twenties," says Louise Burns, prolific Vancouver singer-songwriter, about to release her third solo record, Young Mopes. "You're allowed to mope around. There's nothing wrong with that."
Sitting down with Discorder, the music industry veteran discusses her appreciation for teenage disenchantment and the many ways it has shaped her present-day life and music.
"I took it from a review of my last record," Burns describes the title of her latest project. "I thought the term 'young mopes' was super accurate. It was totally how I saw myself in young adulthood — sort of detached and not really sure who you are, or what you're doing." Instead of shying away from her adolescent angst, Burns was drawn to it.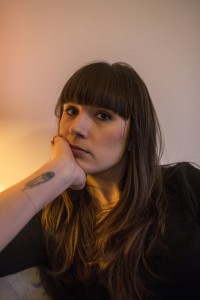 "I kind of embraced that idea. Making [Young Mopes] was sort of like releasing that chapter of my life and moving forward." While the theme of adolescent angst appears all over the record, musically, Young Mopes is a much more developed and adventurous album than her previous two.
2011's Mellow Drama is "very much in the vein of basic, old school rock and roll," and on 2013's Midnight Mass, Burns explains that she "got into synths a lot, and that kind of changed the way I wrote." But now, on Young Mopes, Burns "stopped getting so focused on direction" in the style or sound of the music, opting instead to "just let it happen — and that's why it's all over the place."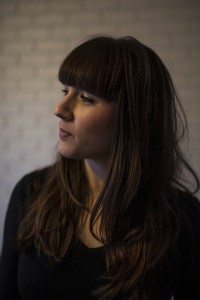 With the country-tinged "Strange Weather" and the beachy "Dig" sitting alongside synth ballads like "Downtown Lights" (a cover of The Blue Nile) and "Moonlight Shadow," Young Mopes is an undoubtedly eclectic collection of alt-country-goth-pop songs. "I think I was going for two very different things," reflects Burns. "There was the more soulful, sophisticated pop sound, and there's the gothic country — the darker stuff — that I'm always drawn to. So I kind of found a middle point between those two different things."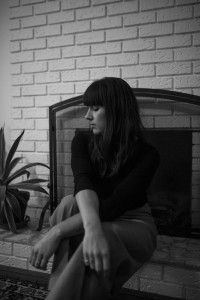 For Burns, writing songs that fit in that genre sweet-spot was anything but rushed. Starting in early 2014, Burns explains that she "wrote some and stored them away. Then I'd write more, and store them away." Repeating this process, Burns accumulated hundreds of potential songs, though some of them only half written. "When I do write, I write the whole thing in one sitting," she says. "It's kind of hard for me to justify coming back to it. It usually means it's not good enough."
Sifting through her mass of material, Burns selected only "the ones that kept jumping out" at her to bring into the studio. With acclaimed producers Colin Stewart and Damian Taylor, Burns recorded, filled out, and polished the nine songs with sometimes unconventional methods.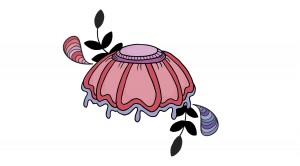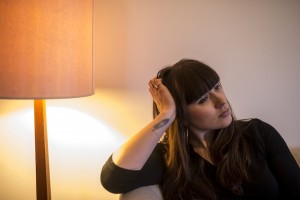 "I talk about colours in music a lot when I'm recording," explains Burns. "I usually have a palette in mind, of colours I want to hear. I don't know how else to say it." Letting her synesthesia guide the way, Burns painted her songs to sound like "neutral tones, and a little bit of gold and black." Along with their proficiency and expertise in the studio, Stewart and Taylor were able to translate Burns' ideas into something more coherent. "[They] let me talk the language I like to talk in the studio," she says, "which is total esoteric bullshit. But it's the only way I can describe what I want to hear."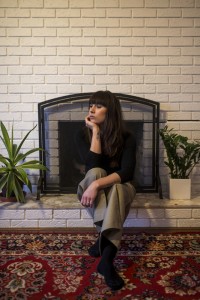 Colours aside, "there's a very serious structure in every song I write," she explains, "because I always think of everything in pop music terms." Growing up amidst the corporate pop world (see Lillix, featuring a young Louise Burns on bass) and learning from master songsmiths like Linda Perry and Glen Ballard, Burns says that the structure and style of pop songwriting is always with her: "I just have it imprinted in my head, even if I don't want it there."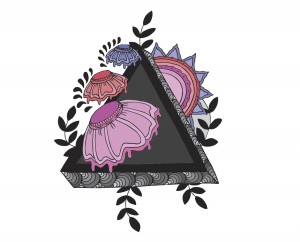 Despite ingraining astonishing pop sensibilities in her, Burns' place within the corporate music industry from a young age also instilled a sort of apathy towards the music around her. "Because I grew up in that world, I felt kind of detached from trying to impress the punks, or the jazz people, or the earnest folk singers … I never cared about any of that because I never felt connected to it."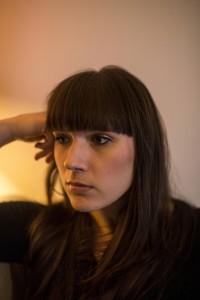 Yet she attests that her detachment within the industry isn't necessarily a negative: "I don't feel like I belong to any particular scene, which I like because I'm able to be at least a part of every scene, in a way."
With her feet — at least partially — in many musical doors, Burns does admit that Vancouver, with its multitude of overlapping and diverse music scenes, is the place for her. "We're very lucky to be here," she proclaims. "People are not satisfied here, so they're always trying to be better. I can't quite explain it. People take their art very seriously here, and I like that."
X
Young Mopes releases February 3, but can be pre-ordered at lightorganshop.com.