"I just — I devour music," Jeff Cancade confesses when asked about the origins of his moniker, Devours. There's a wisdom behind his whole-hearted enthusiasm for music as he sits down to talk about Devours' upcoming release, Late Bloomer.
Throughout his life, Cancade has had a ravenous appetite for music, and he has more than paid his dues in the industry. Growing up in Nanaimo with a musical obsession, followed by a period attending the University of Victoria, Cancade didn't try to make it as a singer-songwriter until moving to Montreal. When he relocated to Vancouver six years ago, he was determined to survive making music, which led him to composing music for TV and film.
Even as Cancade discusses having to conform to the whims of directors and producers, he embraces the challenge of it. What really sparks the passion in Cancade, however, is Devours. He describes the project best himself: "It's my heart and soul. I've always thought of Devours as a punk project, and a very selfish project, because I do what I want, and I need to do it to keep myself sane."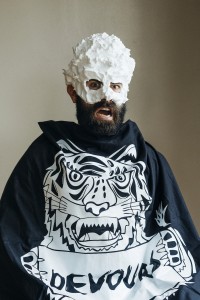 For the past five years, Devours has been the place for Cancade to keep the insanity at bay. However, his first EP Dignity wasn't released until 2013, and his first LP 21st & Main appeared a year later. What was missing from these first records was Cancade's voice, consisting of a self-described "collage-pop" that was purely sample-based. It wasn't until 2015's Avalon that Cancade began to incorporate his own voice, and with Late Bloomer he has finally allowed his voice and lyrics take centre stage.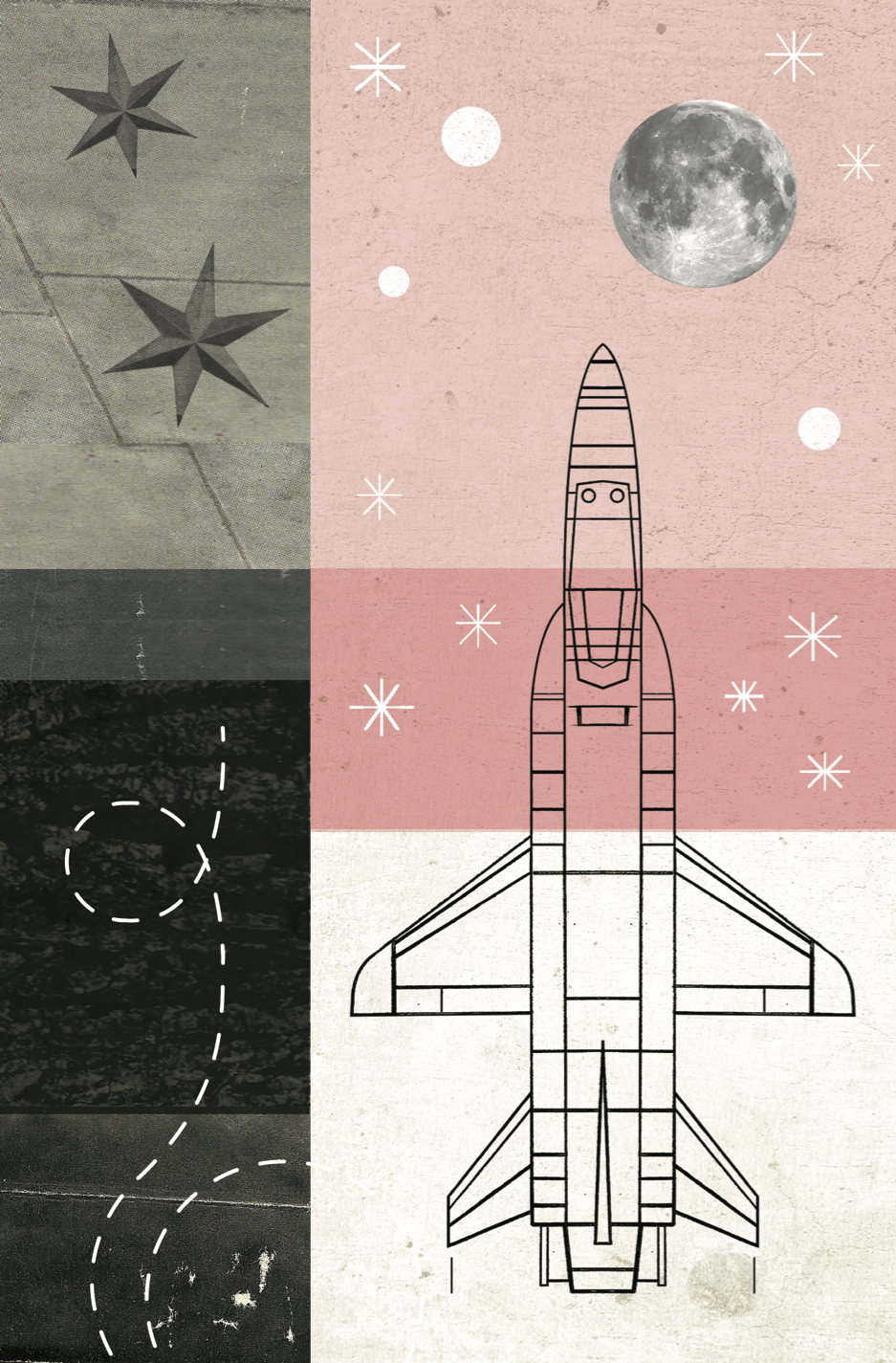 There wasn't a spur of the moment-revelation that led Cancade back to singing — rather, it was a gradual process. One change was joining ESCHOIR, a choir based in Vancouver's East Side. "I didn't even fancy myself a singer and just wanted to be part of something cool," Cancade explains. "That was over two years ago and you know what, I can sing. I don't love my voice, but I can sing," he says, all humble confidence.
The second reason behind the return of his voice was that Cancade finally has something to say."I have so much stuff to write about," he confesses. "[What I'm writing] feels so genuine, and I've always gravitated toward personal lyrics." The lyrics in Late Bloomer contain themes of aging, coming out, and uncertainty. This album is about "who I was as a thirty-one year-old… an exact representation of who I am right now," explains Cancade, a concept he admits is still "a little terrifying."
But Cancade is ready for it. "As an artist, you need to be in touch with how you feel," he says. He describes the overall sound of Late Bloomer as more "personal and dense," than his earlier works, attributing it to the inclusion of his original lyrics over sampling. To balance this out, he knew he needed a track that was "a little more fun and left of centre," and so "Freddy Krueger Honeymoon Suite" came to be. A standout track on the album, Cancade describes it as "five minutes of progressive pop through and through."
Cancade's excitement for his upcoming release is palpable, both in person and in his online presence. He's released several clips on YouTube, featuring stunts such as a mock-lipstick tutorial and a renegade poster hanging. When these stunts are brought up to Cancade, he laughs: "I'm always trying to get attention from my friend group … I feel the need to entertain, I'm goofy."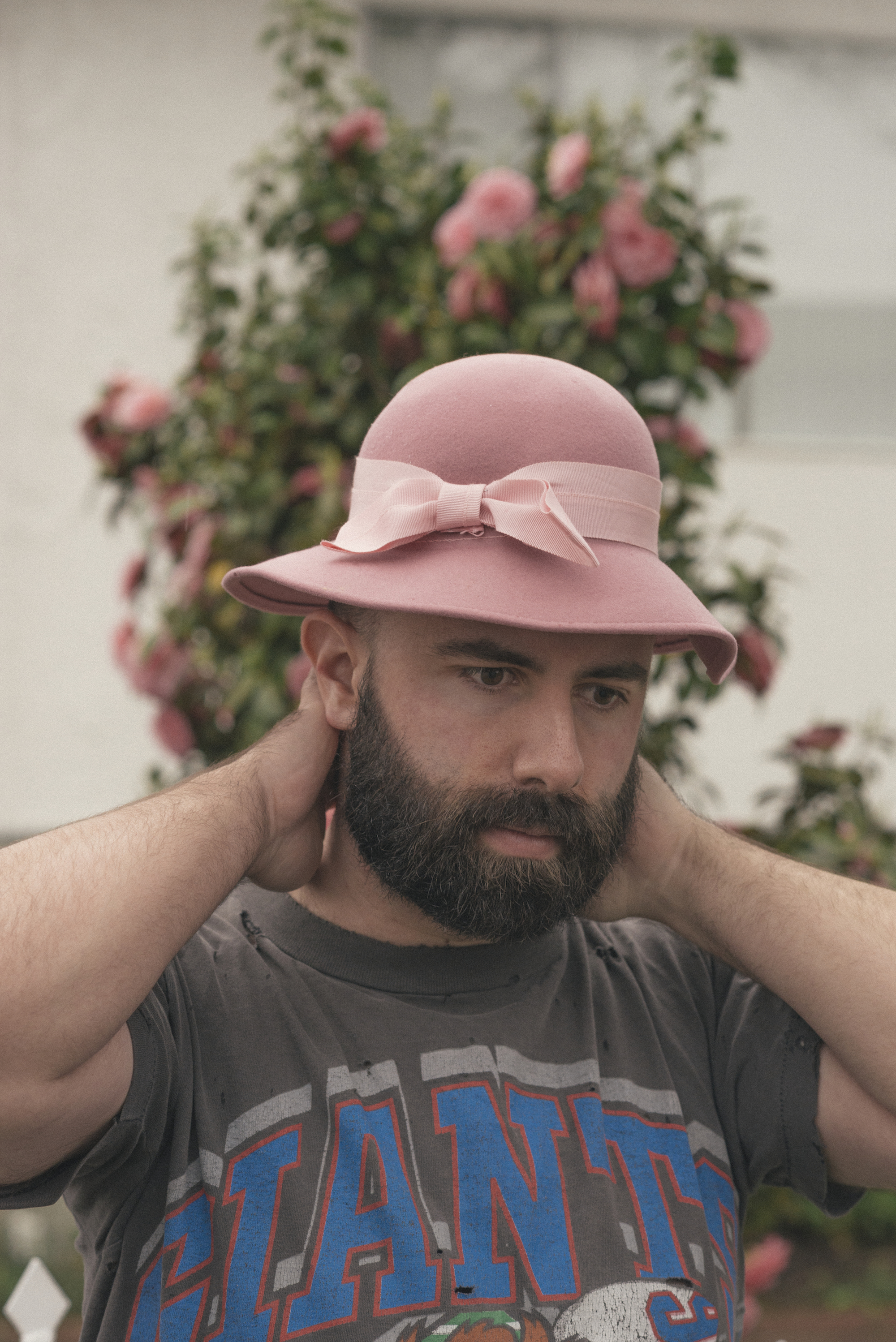 He plans to continue entertaining with upcoming shows, which he credits to the perfect storm of knowing the right people and having the right music. "I want to get the project out there, and I think you need to perform," Cancade says. "People are taking a chance on me, so now it's my time." He's also branching out by collaborating, inviting fellow ESCHOIR member Joel Gomez to sing on Late Bloomer. Cancade admits he prefers to be in control of his own music, but he gushes about Gomez's talents, and is eager to collaborate again.
Another contributor to Late Bloomer is artist Andrew McGranahan, responsible for the collage-style album art that features a black and white photo of a man overlaid with scraps of red. Speaking to the symbolic imagery, Cancade says, "I love the idea of the visual of a grown man, who's kind of sold out in a way — he's wearing business attire — but everywhere his skin should be is a passionate red." He continues, "I'm older now, and I'm half in the professional world, but I still have the fire needed to be an artist."
Despite his corporate meanderings, Cancade shouldn't have to prove his love of music, but does anyway. He ruminates on "obscure, Canadian '90s songs that I would love to sample, but can't actually get the acapella for," and five minutes later praises Justin Timberlake's FutureSex/LoveSounds. Discussing the reality of making music as a living, he says, "You need to be adaptable, be a chameleon … I've made a lot of different types of different music."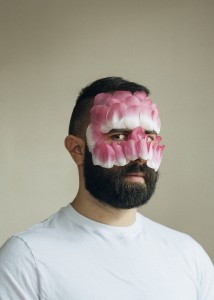 Cancade's lifelong dedication to music is evident in the last line of Late Bloomer, taken from Robert DeNiro in Cape Fear: A booming voice echoes, "Every man has to go through hell to reach his paradise," and the track "Inferno" fades out. Cancade says it's about his relationship with the music industry — he has become jaded as he has become older, but is far from accepting defeat. "The music industry is a constant uphill battle, but I know that I was meant to do this. I'm not gonna give up — you need to do what you're passionate about."
X
Late Bloomer will be released digitally April 15 on Locksley Tapes. Devours will be performing with The Ruffled Feathers at the WISE Hall April 9. Visit facebook.com/DevoursOfficial for more info.