Eight years ago, my parents came to visit me in Vancouver for the first time. I greeted my shaken mother at the backdoor of my cramped Davie Street basement suite and the first words out of her mouth were, "You're moving." I immediately regretted giving them directions that took them down Hastings Street.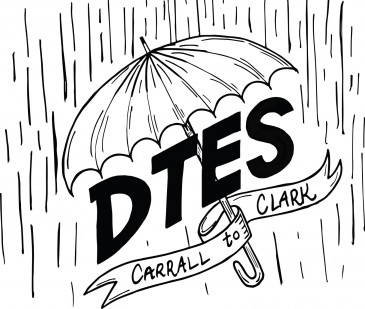 It took some persuading, but I finally convinced my parents that I lived far enough from the alarming sights of the Downtown Eastside and that I would be safe. Last month, my parents themselves made the permanent move to Vancouver and to their credit even took in the Pigeon Park Street Market last Sunday. Sure, they had mistaken it for a farmer's market from afar and didn't stay long but I was impressed with my mother's evolved opinion of the area. Having spent more time exploring the Downtown Eastside through her visits—and now as exploration as part of her own backyard—she's moved past her snap-judgements from that initial drive years earlier.
Of course the situation in the Downtown Eastside is more complex than this. The community is, like any other neighbourhood, a diverse layering of social groups. Some residents are homeless due to circumstances beyond their control and some are homeless by choice; some are coping with substance addiction; others have lived in the area for decades while newer residents live in multi-million dollar loft condos. As dysfunctional as this community may seem, it is functioning.
Sure, the decrepit buildings might make for new condos if we tear them down but we shouldn't forget we'll be tearing down people's homes. It's an undisputed fact that you'd have less people using on the street corner of Main and Hastings if you locked them all up but that's, at best, a band-aid solution. It's strange that a central argument against the impact-focused programs and organizations operating in the Downtown Eastside is that they cost the taxpayers too much money. What about our prison system? Is that an efficient use of tax money? What about our out-of-control housing market? Should we turn the Downtown Eastside into a ghetto of house-poor condo owners?
Here's the thing about the Downtown Eastside and all the wonderful work happening there: it's not about wasting tax dollars, competing political philosophies, or allowing crime to happen right under our noses. The Pigeon Park Street Market, along with programs like Hope in Shadows and Megaphone Magazine, allow the residents there to participate in an economy and provide services. Housing projects provided by Atira and other mission-driven organizations allow people to have a roof over their head. The Carnegie Community Centre, which serves as the very hub for critics' arguments and negative perceptions about the Downtown Eastside, is the most used community centre in all of Vancouver. Not because it has a great pool or immaculate squash courts but because it provides financial literacy programs and hot meals at a price someone might not otherwise be able to afford.
Regardless of their personal choices, circumstances, background, or immediate ability to change anything in their life, the people of the Downtown Eastside deserve our respect and compassion. The money spent in that community is providing much more than meals or work. It's saying to the residents that we see them, that they have a place among us, and that we're committed to helping them create a circumstance where the place can be a healthier one.