Tonight on the Arts Report it's a pretty musical day: theatre, theatre score, and experimental music/art performance.
First off: Happy World Theatre Day!  Then:
Arts Reporter Mike Harker returns to review and present an interview from UBC Theatre's Blood Relations which we previewed last week! The show runs March 21 – April 6.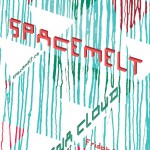 Michael Markowsky, Arts Reporter and artist, is going to talk about his upcoming show with his collective SpaceMelt at the China Cloud this Friday, March 29.  SpaceMelt is an experimental music + art group comprised of Terri Hron (recorder), Michael Markowsky (painting and sculpture) and Sam Davidson (EWI and clarinet), that is based in Montreal and Vancouver. They'll be joined by pianist Lisa Cay Miller,  Brasstronaut's Bryan Davies on trumpet,  Colin Cowan on bass,  Ellen Marple on Trombone and Robin Layne on percussion.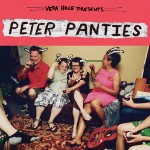 And I'm very excited to have talked to Veda Hille about her upcoming – and perhaps last? – rock staging of the score of Peter Panties, which was staged by NewWorld Theatre & Leaky Heaven Circus at the 2011 Push Fest (read a review). This reimagining of the classic tale by Niall McNeil and Marcus Youssef – sees Niall, a theatre veteran who happens to have Down Syndrome inviting us into his world.
[field name=iframe]