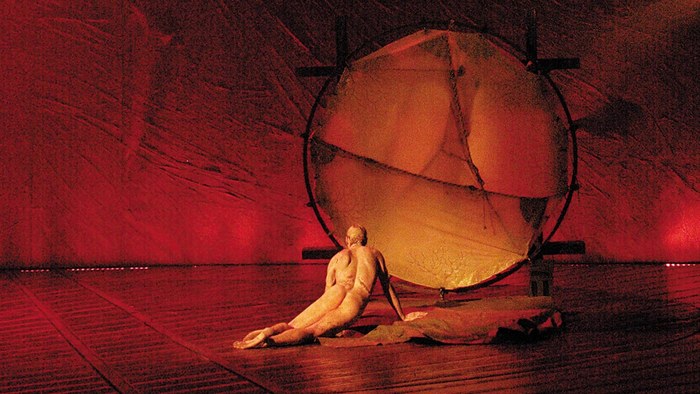 Frankenstein: A Modern Myth, which Discorder is sponsoring at the Vancouver International Film Festival, is a film which explains why Danny Boyle bothered to bring Frankenstein to the National Theatre [pictured] and why this story is still so relevant.
Nicolle Cai brings us our biweekly UBC Arts Report with a review of The Duchess aka Wallis Simpson. Come for the review, stay for the free tickets we're giving away.
We talk to Isolde N Barron about The Tomorrow Collective presents Brief Encounters 18 (Sept 27 – 29 at Performance Works): "12 diverse artists. 6 unusual pairs. 2 weeks to create." FREE TICKETS TOO!
And we preview the Arts Report Panel at Word on the Street (Sept 28-  30). Tell Me a Story: Orality and Literature in a Textual World will bring together story tellers with unique bonds to the oral tradition. Two panelists Woody Morrison and Lizzy Karp are in studio to talk about their backgrounds. #WOTSVAN12