The best song to dance to in Junior High was Sweet's "Fox On the Run." Ricky van Rikxoort and I were the two shortest kids in our grade, and we both loved to dance. He was a rarity in that he was a grade nine guy who would dance — not just so that he could smarmily pick up girls, but for the joy of it. So at dances, there'd be Ricky on the gym floor surrounded by 10 girls at a time, and all the other guys lined up against the wall watching. Sweet had a string of great songs, like "The Ballroom Blitz" and "Little Willy." That was another one of our favourites, but more of a roller skating than dancing song — perfect for Saturdays at the Stardust Roller Rink.
I never thought I'd hear music like that again. So when Gord and I wedged ourselves into the tiny front room of Dental Lab just before Valentine's Day 2012, what happened next seemed miraculous and unbelievable. Paul Leahy strutted on stage with his new band, Hello Polly, and commenced to re-vivify the Glam Era right in front of our eyes… but with All!New!Original!Songs! Wow.
It was all there. The big, beautiful guitar sound up front; Paul playing with attitude, effortless style and swagger just on the edge of bombast; this fabulous, acrobatic voice leaping octaves with panache; witty poetry skipping through the songs like a rock glinting across the top of a sunlit lake on a perfect throw.
As true talent will, Paul made it look easy. He stood there projecting bright white energy off the stage as though it were flying from his fingers and his entire person in invisible rays. The concert was such an amazing surprise that the audience could only dance and marvel at what scarcely seemed possible. Glam. The Return of Real Glam. Played by a master surrounded by his acolytes.
Hello Polly, which at that time was Paul with Pointed Sticks members Ian Tiles (drums), Tony Bardach (bass) and Gord Nicholl (keyboards) were stupendous, and instantly became my favourite band. They remain so today in their new incarnation as, simply, Polly. Every song on All Messed Up (2012) is a hit, with "Jet Jet & the Golden Feather," "It's a Glam Glitter World" and "Put A Little English On It" topping my playlist.
How did it all happen? Paul first played guitar in The Toys, whose song "Hello" (1978) features incredible lead vocals by Rex Jackson-Coombs. After The Toys, Paul was in the legendary No Fun with David M and Pico. They became CiTR darlings in the '80s with their subversive Surrey provenance and the tune, "Be Like Us."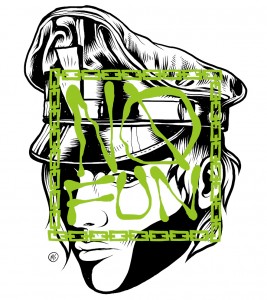 Paul bridged the millennium (1998-2006) with The Transvestimentals, whose enchanting, otherworldly "Cosmic Planet Rock" called upon the talents of Nicole Steen and Valeria Fellini — who in addition to being musicians, were both candy-makers at Lee's Chocolates on 10th Avenue until it closed.
Next, Paul collaborated with producer / musician Marc L'Esperance in Pleasure Suit, a project that proved to be an ideal incubator for Paul's return to his ultra-Glam roots in (Hello) Polly.
* * * * * * * * *
We were a few friends visiting Paul at the hospital last month. Gord and I entered, tentatively, bouquet in hand, not wanting to disturb. Paul was seated with his guitar, jamming with Marc on "Filthy Chair," practicing for the then-upcoming Super Duper Show at the Rickshaw Theatre. Paul rose and gestured for us come in. Hugs all around and then he found his notebook and wrote: "Hang out." Offered cups of tea, we felt welcomed and sat down to join the circle. Paul's wife Kimiko looked through his lyric notebook for a line they were trying to remember as Marc leaned in close to watch the movement of Paul's nimble fingers on the fretboard. And then they were playing together, even managing to sing a few lines. A verse. A chorus. Another verse. There was magic in the room and we all felt it. Sublime.
x
Paul Leahy passed away January 26, the night before his tribute concert at the Rickshaw Theatre. We send condolences to his friends, family and fans.