When I walked into Tidal ~ Signal II at the VAL Villa, Vancouver Art and Leisure's fantastic Railtown venue, it felt dark and spacious. Having been at an enormous Halloween party there weeks before, the space was decidedly calmer, almost hushed.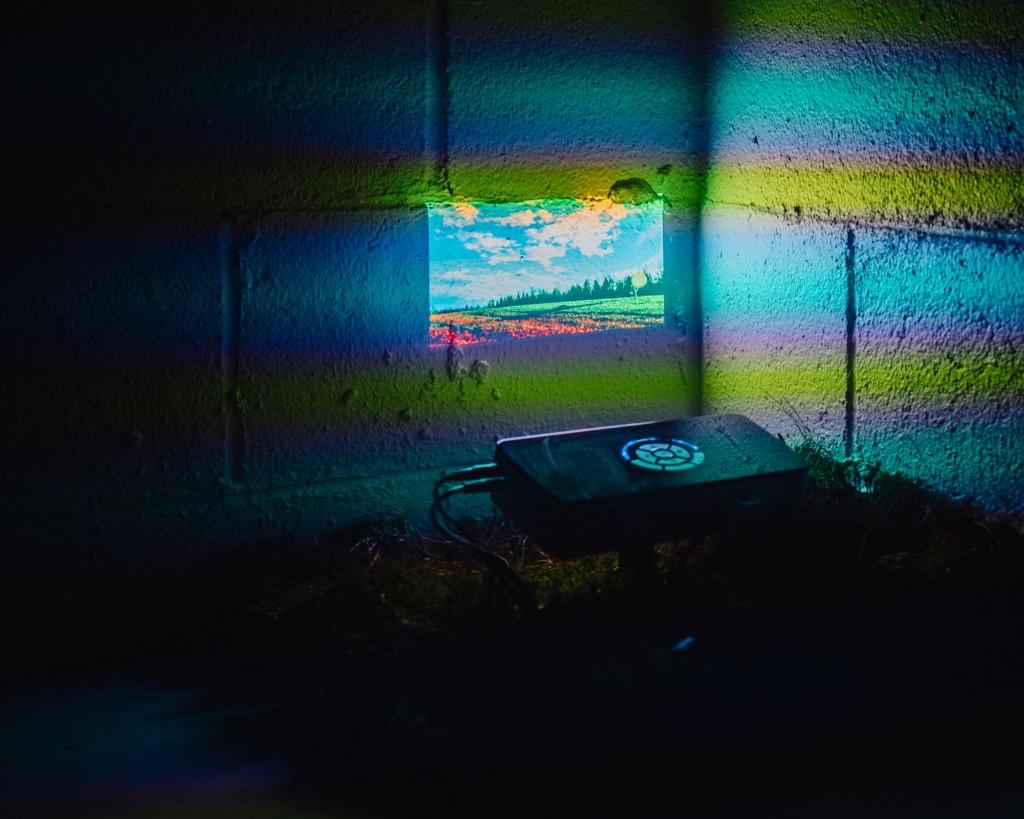 People were milling about, checking out art installations on both levels of the space: a tiny peek into prOphecy sun's lucid-dream field; an interactive spinning wheel and instrument setup by Sarah Gold; Brady Marks' tower of synths blinking "ANALOG;" and two phones connecting the listener with faraway sounds from smalltime magic. We were being invited to explore, to be transported, and to think — something my Friday night brain was barely capable of after a long week.
The musical offerings of the evening were as diverse as the installations. First up was Sasha Mannequin, whose spacey, dark "club music" merged grime, synthpop, samples and more. Her latest project delves into Jewish identity and the issue of recently reinvigorated anti-Semitism in a surprisingly successful mashup of klezmer sounds and electronic music.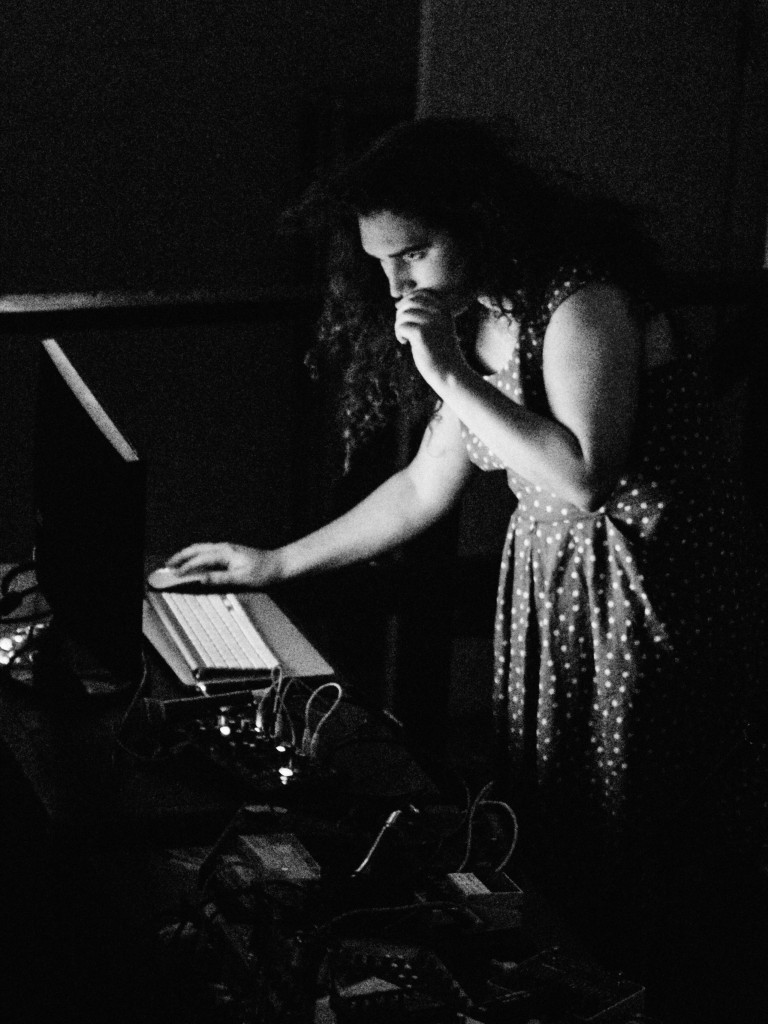 Next was Real Adult from New York City. His innovative setup revolved around an amplified snare drum and various sonic objects. His set invited the the audience into the tactile, playful nature of sound. With the crowd sitting and standing around his kit, it felt like an intimate gallery show within the cavernous club setting of Villa.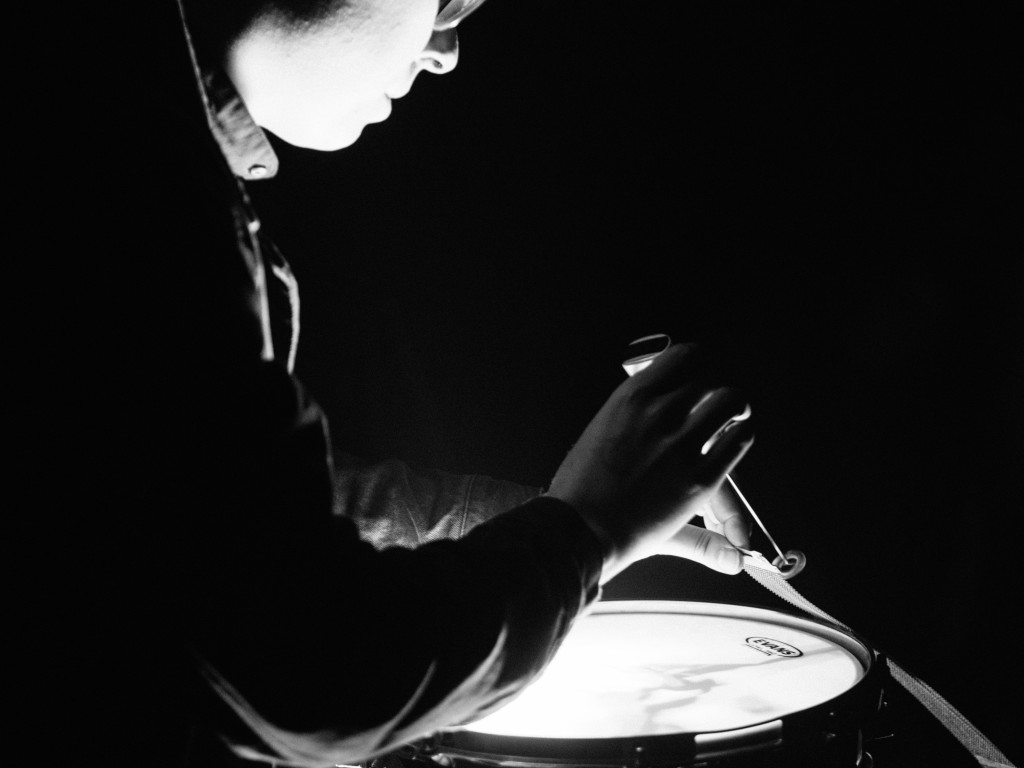 After a break of wandering to the various installations and running into various friends, Sabrina Schroeder took to the stage with a heavy electronic set using self-built mechanics. Without much visual action, we were left to feel the powerful vibrations in our bodies, which sounded like boomy, doomy roars from underground.
gran am played next, crafting a deep, loopy, textured ambient sound that included both vocals and samples. A beautiful black and white video featuring collages of stereotypically feminine imagery — butterflies, bikini-clad dancers, and flowers — accompanied her set.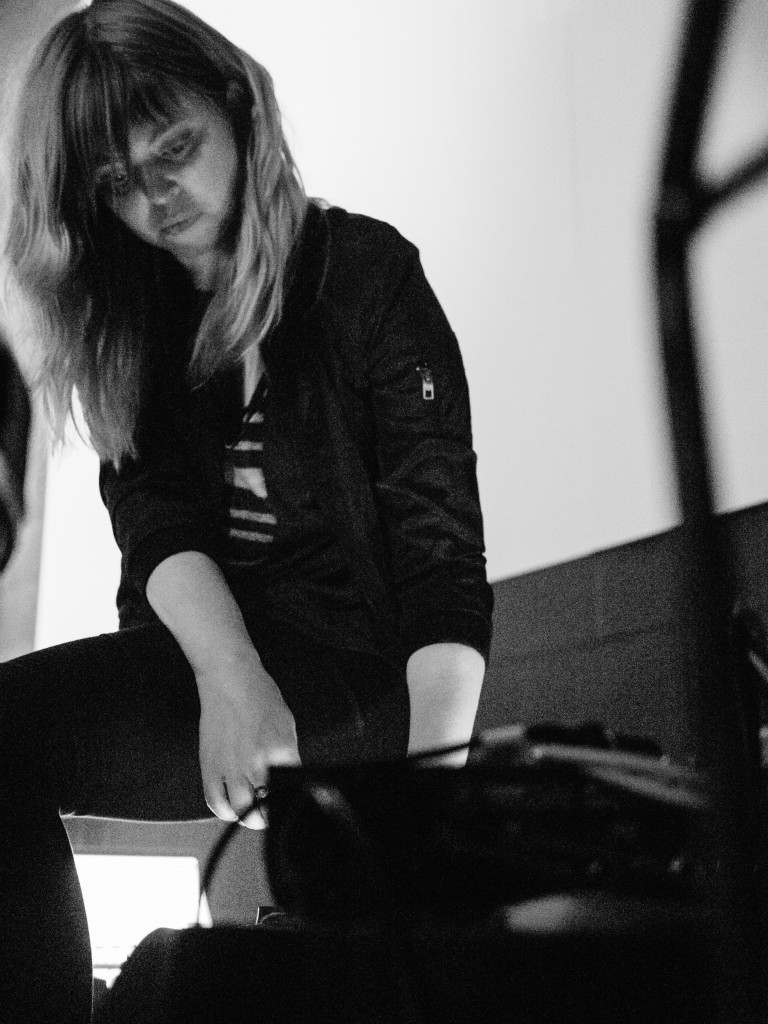 Wallgrin finished the night with a set of violin, voice, loops and drum machine. Her project spanned performance art, Kate Bush-esque vocals, skillful violin and lyrics that suggested strong feminist themes. Her ferocity, passion and musicality were impressive, and the crowd clearly expressed that in their response. The woman in front of me yelled "Oh my god! No! Amazing!" after every song.
Tidal ~ Signal aims to disrupt gender disparity in musical programming of all genres. It was an early show, because the venue was being flipped for a techno show at 11 p.m.. Near the end of Wallgrin's set, a couple of confused techno dudes entered the space. They started to leave, but stayed to watch, perhaps as transfixed as the rest of us. That, to me, looked like Tidal ~ Signal's mission in action.