"I've always had the ambition to take [music] seriously, I've always wanted to go at it all out," says Tegan Wahlgren when I ask her what it was like to take her fiddle and loop pedal from a passion project, to recording a full-length album. A project with earnest beginnings in 2014, Wahlgren has always had big plans for her music under the moniker of Wallgrin. Over the course of the interview, my discussion with Tegan drifts between the integrity of pop music, creating a genuine artistic practice, and mythology.
Tegan uses Wallgrin to explore sound, be it screeching or harsh violin riffs, the more experimental the better. Her new album, Bird/Alien (to be released early 2017) plays on unconventional noises with fantastical lyrics, providing listeners a distinct sonic experience. The album plays on her own interpretation of a sci-fi aesthetic, and is heavily based in motifs of mythology. Often beginning experimentally, she starts with melodies, then layers walls of sound, then adds lyrics. It builds a portrait of Wallgrin and the mythological women whom she channels.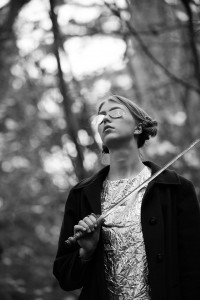 Taking inspiration from musicians like Björk and Kate Bush, Wallgrin isn't afraid to wear her influences on her sleeve. Especially in her first single from Bird/Alien, "Ae'aea," Wallgrin serves up some lively string motifs accompanied by a drum beat and of course, her ever unique wispy alto. "I want to juxtapose beauty and dissonance, that's what my main focus is right now," says Wallgrin.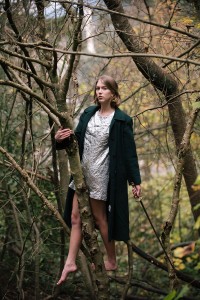 Bird/Alien, so it would seem, is a continuation of the experimental combination of sounds that began with Wallgrin's self-titled EP from June 2015. This time around, Wallgrin is drawing on ruthless harpies, banshees, and sirens as reference points, paying homage to these underappreciated beasts. A reclamation of the "shrill witchy woman," Wallgrin weaves their personas in her music, as ever-relevant images and engrossing unsung tales:
"Often people use these words to discredit women, but what draws me to most to [these] mythological figures is their ruthlessness … and I want to give these women back a bit of their power." It's clear that in order to make music that encompasses the nuances of femininity while also reclaiming the images of merciless, powerful women requires someone who is in their very essence, a lover and supporter of impassioned female figures.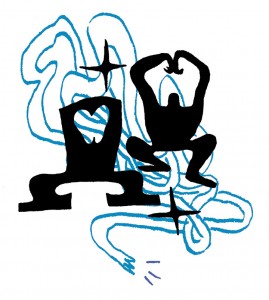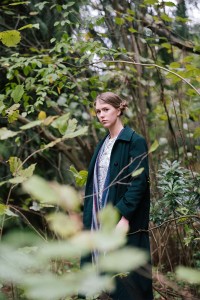 "I feel like I'm getting braver, if I want to have this authentic artistic practice … I need to say what I want to say," explains Tegan. With this goal in mind, Wallgrin praises the bluntness of pop music, stating that non-mainstream music will soon move towards sincere and direct lyricism. To Tegan, however, songwriting is just second nature and is a "fluid process." She expresses an interest in writing without the need to hide behind the façade of metaphors she finds to be a little too "safe," suggesting perhaps there is something more to be desired considering the ambiguity of most lyrics. Maybe the approach of just rolling with whatever intense and sincere emotion felt is the most underrated quality in pop songwriting. Tegan explains, "People appreciate that kind of honesty and vulnerability … I want to be so honest [in my music]."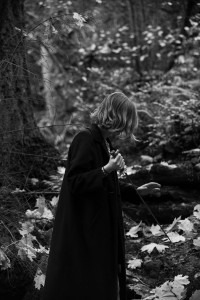 In mid-November 2016, Wallgrin released a music video for her first single off Bird/Alien. Under the direction of Matt Leaf, the video was inspired by the mythology of sirens filmed through the perspective of a woman in love with the siren. Filmed in Lynn Canyon, the video clashes nature with the imagery of space and otherworldly experiences.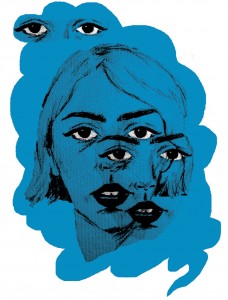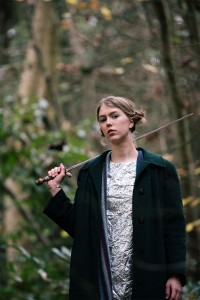 Speaking to whether or not Wallgrin will incorporate more visual content in the future, Tegan says, "I'd love to do more music videos, but I want to figure out other visual, audio-visual immersive ways to express myself … I don't know what it is yet … it needs to be something more." To this end, Wallgrin is looking to continue making music under the lens of a fuller, more experimental, all-encompassing artistic practice.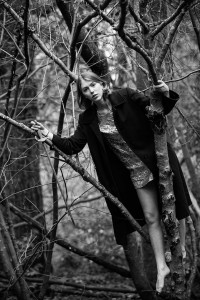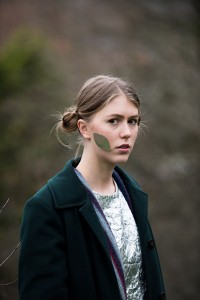 Releasing Bird/Alien is quite literally only the beginning for Wallgrin. A seasoned musician with experience in classic, traditional, and experimental music, she is a force to watch out for.
x
Wallgrin will be releasing Bird/Alien in early 2017. Visit wallgrin.bandcamp.com to listen to other recordings, and follow Wallgrin on social media for videos and more.