It would be fair to say that the #MeToo movement has been something of an emotional rollercoaster.
Be at it the hyper-local or the international scale, feelings of hopefulness and vindication have clashed with resignation, anger, and moments of frustration with the limitations of white feminism, and of trial-by-public-condemnation. Cultures of harassment and violence have continued, even as communities coalesce against them and work to call perpetrators out.
It's enough to leave you pining for a queer lady garage rock band to make a banging track about the whole situation — one you can just scream along and bang your head to.
Luckily, Vancouver locals Strange Breed have done just that, and we're excited to be hosting the premiere of their new track "Sharks" for you today!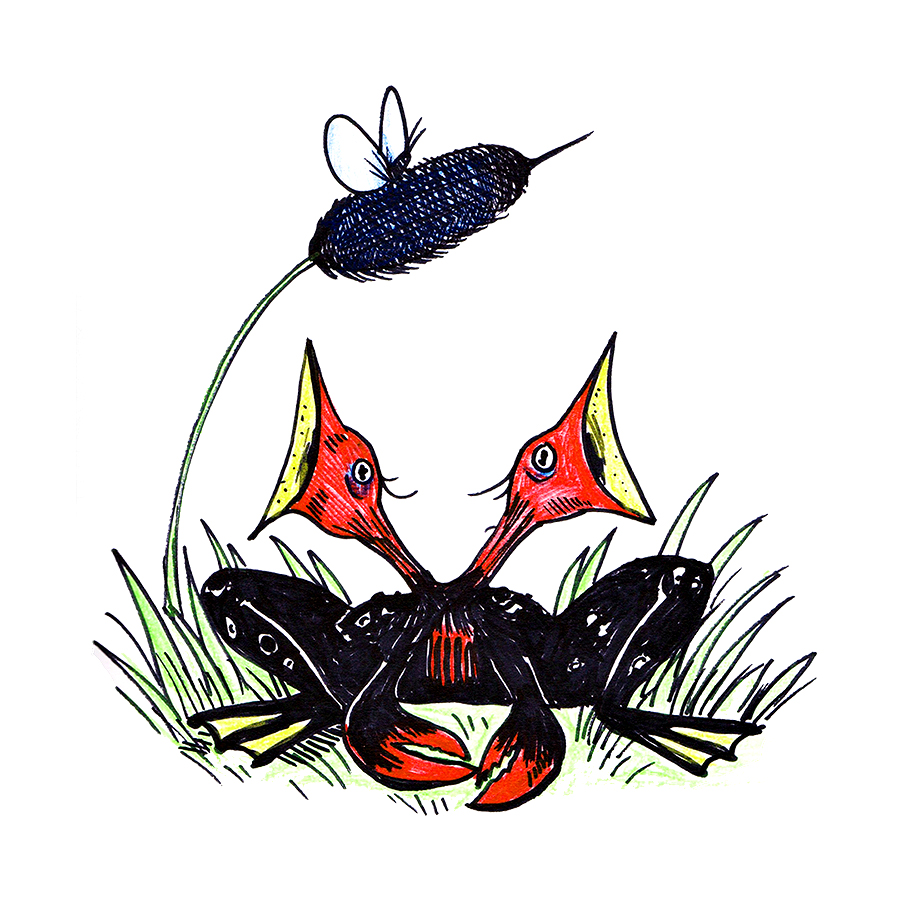 Lead vocalist Nicolle Dupas tells us the single "is a bit of a gritty song about the harsh realities facing womxn (and marginalized folks in general) every time we leave the house. It's about that feeling of holding your keys between your fingers when you're walking to your car at night, or of clutching your drink a little too tightly in a bar – just in case. But it's also about the power of community, the Me Too movement and coming together to overthrow the ones who seek to eat you alive."
So what came first, the tune or the movement? According to Nicolle, "'Sharks' was definitely penned from the raw emotions that we were left with from Me Too, but it was also just generally written about a society we know to be true. It's written about our experience moving through the world, and frankly it would have be written either way. Now we've seen the power of coming together and what that can accomplish. [With] the platform we have because of the Me Too movement… it just seems like the perfect time for a song like this."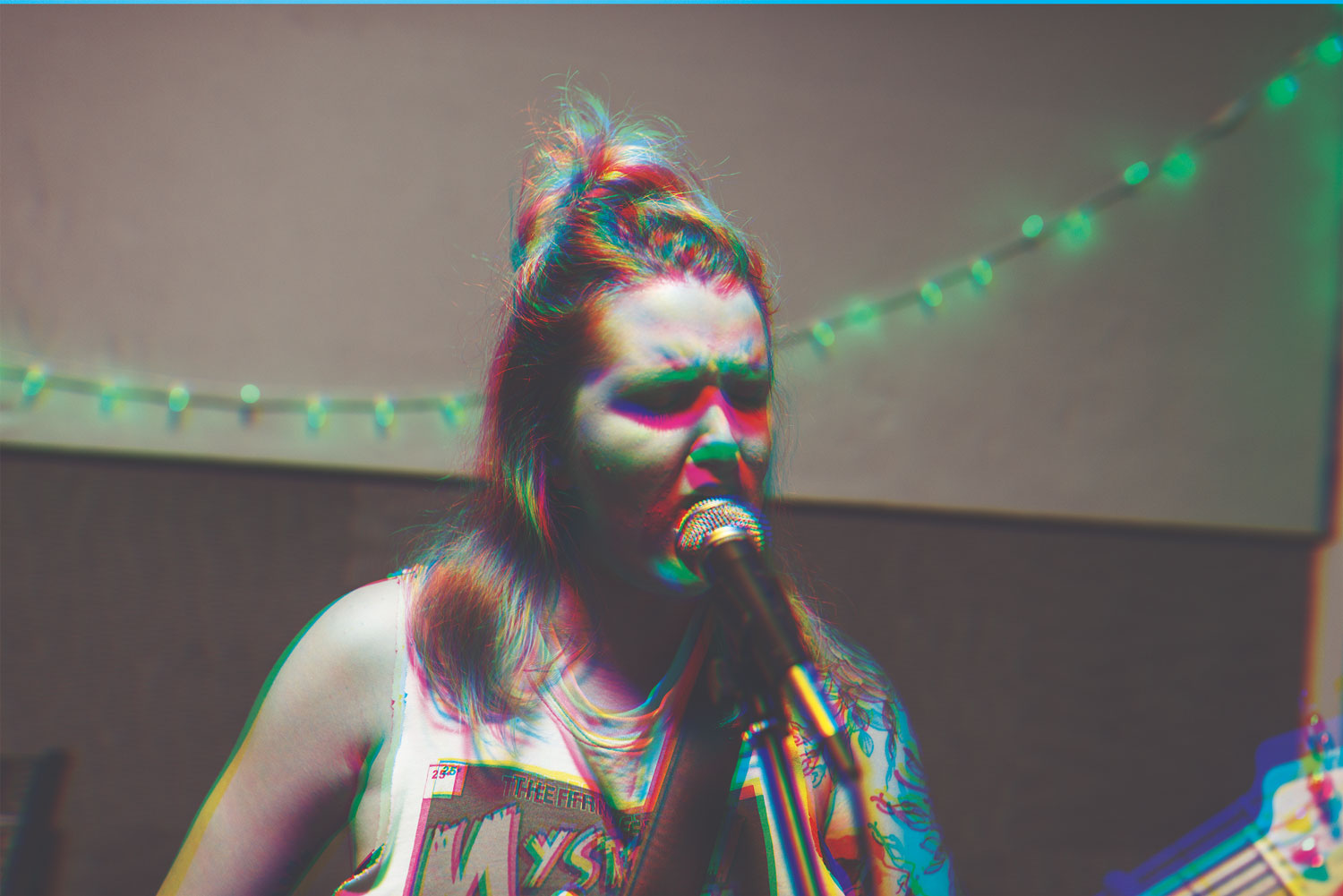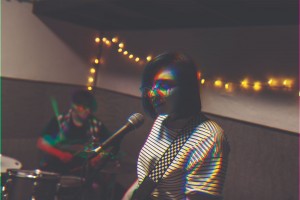 This last part is especially true since the song also comes at a key turning point for the band themselves. This is Strange Breed's first single since they began working with acclaimed producer Darren Grahn last year – a collaboration about which they're overwhelmingly positive. "To say we are #blessed is an understatement. Darren heard what we had to say in our music, and felt that it deserves to be heard the way we envision it to be," says Nicolle.
"All the songs were written and fairly solid, but he has helped us find the perfect balance between the raw, garage rock sound that we present at shows and a more polished modern rock sound that is accessible to people from all different backgrounds. He's helped bring out a lot more 'colour' in our songs, if that makes sense."
The band are currently working toward releasing an EP with Darren – and "Sharks" is your first chance to hear the huge, punchy sound that they've been polishing!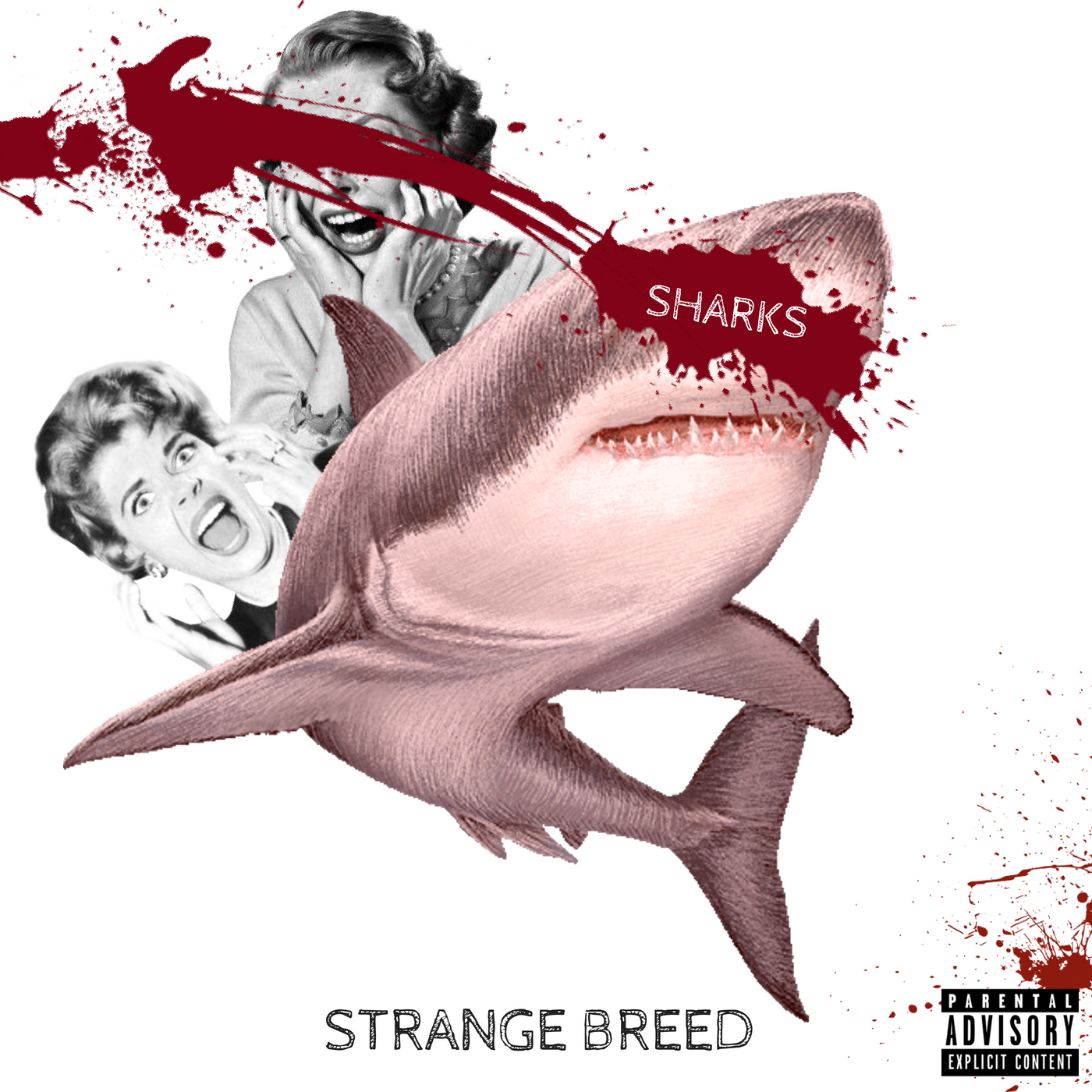 Click play to listen!
Strange Breed is Nicolle Dupas on guitar and lead vocals, Megan Bell on drums, Terra Chaplin on lead guitar, and Ally Von Wallis on bass.
If you love what you hear, be sure to get yourself to their "1 Year Band-a-versary Bash" on August 24th at The Waldorf, where they will be playing with Rong, Glass Apes, and Dammit Samantha.
If you haven't seen Strange Breed in action before, Nicolle tells us you can expect "lots of sweat… lots of yelling… lots of catchy beats and dancing," as well as "lots of nerdiness – we are all pretty awkward but we tell ourselves it is endearing!" You can also expect them to back up the message of their track with a commitment to not tolerate any sexism, racism, homophobia, transphobia, or any kind of predatory behaviour at their shows: "We promote RESPECT for your fellow humans, and for the space you're in. That's it!!"