After the tightly packed and singularly located opened night, Music Waste 2018 spread out with 18 separate showcases over the following three days. Bands overlapped left, right and centre, so I formulated my very own particular schedule to guide my movements to and from the sets that I truly could not miss. While I would love to go into detail on my rigorously planned weekend, that doesn't make for a riveting review. Instead, here are but a few highlights.
Shouldering my way up the stairs of the Avant Garden, the off-kilter pop sounds of My Wife filled the over-crowded room. While I didn't manage to get far enough into the venue to catch a glimpse of the band, their sound and the voracious applause that followed were ample proof that My Wife is a group to watch out for.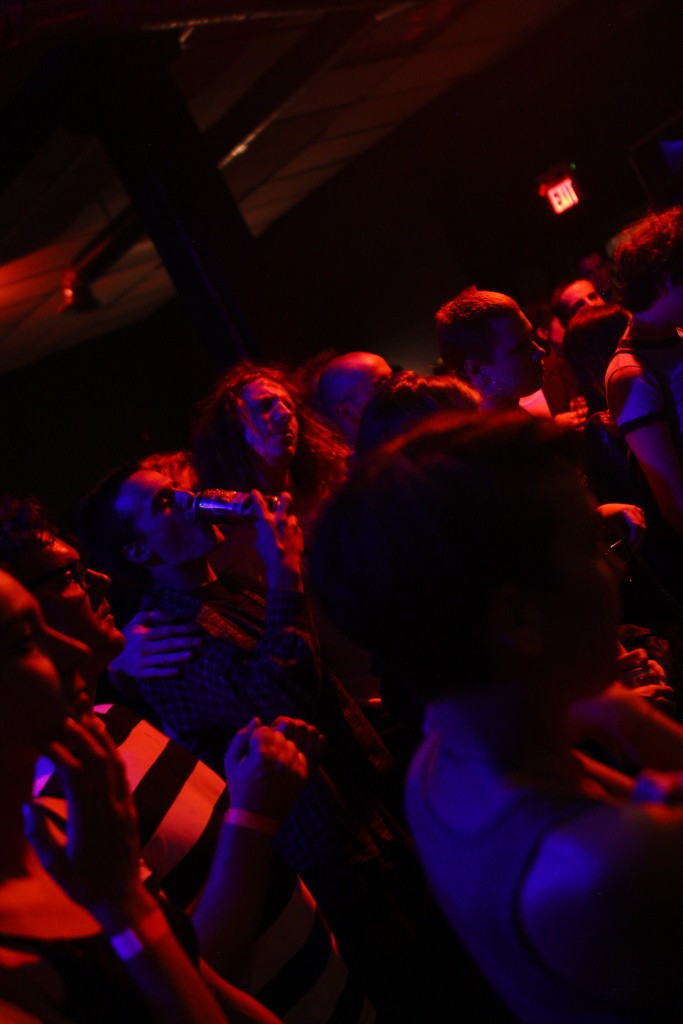 After a slight shuffle amidst the crowd, I snuck along the side wall, to a vantage point with a clear view, just in time for Fine. Far from just fine, the four-piece's complex song structures, paired with their laid-back and truly warm stage presence made for an incredible set — moments like the drummer apologizing out loud that he messed up his one and only drum fill, and promising to make up for it during the song endeared the crowd to them all the more.
Later at the Remington Gallery, set in front of the white-backdrop of the photo studio, Laverne smashed through the austere atmosphere of the room with a truly energetic set. The trio, with Discorder's former Under Review Editor, Max Anderson-Baier on the guitar and vocals, brought the energy, with their movements seemingly losing control during their punk injected garage rock set. Even at their most tender moments, like during "The Seagull," Laverne's set was engrossing.
Venturing into the new incarnation of Red Gate Arts Society was a highlight unto itself — seeing the same furniture, PA equipment and art piece gracing the walls of its new Main Street location was like stepping into an only-slightly alternate universe. Everyone there seemed to be both exploring the new space and settling in once again to the already familiar venue. Fitting that I managed to catch The Trolls' performance there. Made up of members of countless other local bands — Only A Visitor, Jock Tears, Birdo, Big Evil, and probably many, many more — The Trolls' familiar set of faces dealt out a short-but-sweet set of weird and wild rock songs.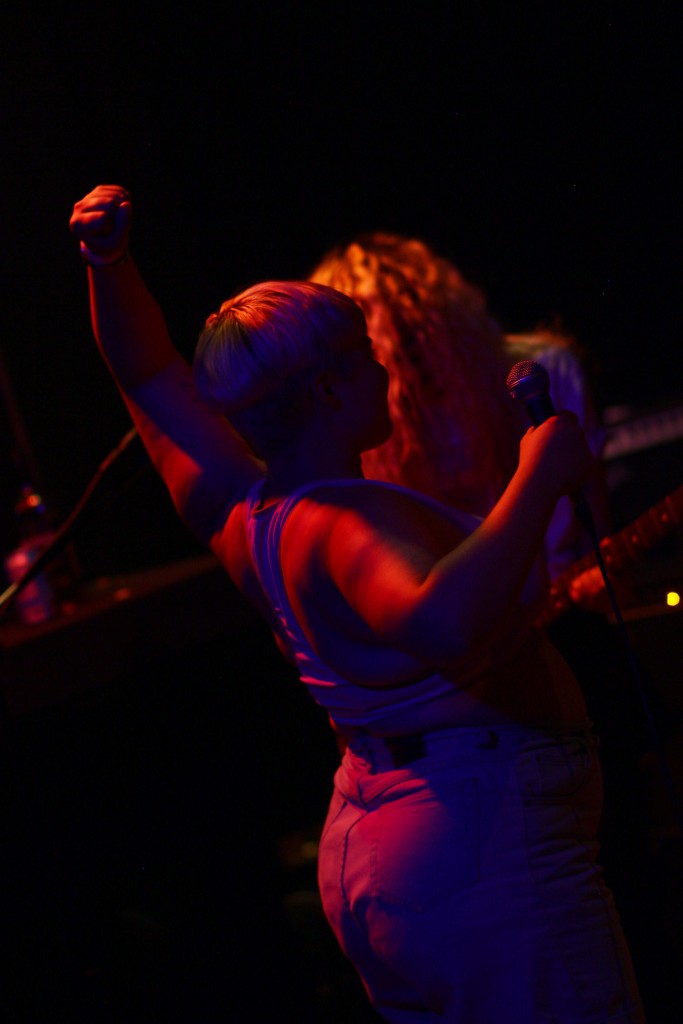 Walking down the alleyway behind East 2nd Avenue was an adventure unto itself. What is usually a largely vacant strip of commercial loading bays and unmarked back doors was transformed into a bustling metropolis during Music Waste. Housing both Stylus Records and MW Venue #23, the crowds spilled out onto the pavement. Squeezing into Stylus for the final set of Saturday evening, I found a spot with an only slightly impeded view of Booty EP. Their smooth, R&B infused synth-pop sound caused the whole room to bounce along. Featuring songs from their latest EP What, what and the who now?, plus a very tasteful cover of SZA's "Child's Play," Booty EP was excellent — especially drummer Kai Basanta, whose quick fills and incredible groove held my attention throughout.
After three nights filled to the brim with the city's finest underground and independent music — not to mention the art, comedy, drag and much much more — I couldn't managed to get out to the afternoon and early evening shows on Sunday. More than satisfied with the barrage of music that I did managed to catch, Music Waste 2018 was yet another success. And for those bands that I didn't manage to catch, I've got quite a list to check off now, until next year's festival starts it all over again.