Looking at Hexistential's website, it's pretty hard to find much information on the festival other than this year's line-up and where to get tickets.
But as I talk to founder Scott Chalmers on Granville Island, where the second installation of the festival is set to occur, it starts to becomes clear why this is — since Scott single-handedly manages most aspects of the two-day nonprofit festival, including funding, curation and promotion. Although its mysterious nature makes it all the more intriguing, this is still a festival worth knowing about.
As Scott explains it, the initial iteration of the festival – held last year – came about as a way for him to reward himself and his coworkers during their few-and-far-between days off as outreach workers in the Downtown Eastside. A musician himself, he had felt a disconnect from his art due to constantly being engaged in work, and so created an event through which his colleagues could decompress, but also showcase their crafts.
At the first festival, most of the performers were current or former employees working the frontlines at the Portland Hotel Society, the nonprofit where Scott is involved. "The idea is genuine. It was never to make money. It was to give people a rest at my work but at the same time, I could kill two birds with one stone and perform, as well," he says.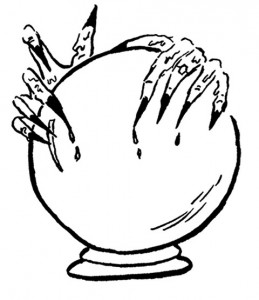 The festival is centred around experimental, avant garde and noise music and is self-described as a celebration of "outsider" music — music created by social outsiders, or that which does not conform to the rules of genre. Speaking on his lineup curation process, Scott says he "just want[s] to be able to show that you can be weird and be yourself and still be congratulated for it; and travel around the world to do it in some cases, like Nadja [husband and wife duo & one of this year's headliners] being flown in from Berlin for this."
Since last year, the festival has been moved to Vancouver, as opposed to being held in the "hard-to-reach", hexagonal-shaped Sunshine Coast Arts Council venue that inspired Hexistential's name. Though increasing accessibility, the move has not been without  hardships, since the nature of Vancouver has meant a substantial increase in expenditure. Scott funds the festival out of his own pocket, with the intention of donating whatever remains to the Kettle Friendship Society.
Talking about why he has chosen the Kettle Society in particular, Scott expresses that they are an initiative in need and deserving of all the help they can get. "Seeing a lot of nonprofits operate in the Downtown Eastside, you see which ones are effective and which ones are non-existent, even though they have a lot of advertising. The Kettle is very quiet but they do help a lot of people," he says.
He also explains to Discorder how the budget put towards the festival is entirely dependant on how much work he puts in at his two jobs, as it's mostly funded by himself — unlike most major festivals, which bring in alternate sources of funding such as investors or grants.  "I still believe that if you do things the right way, they'll work out. I really hope that and I hope I'm not being contrived either, but I'm not going to lie — [the event] is very difficult to put on without any other federal backing or grants."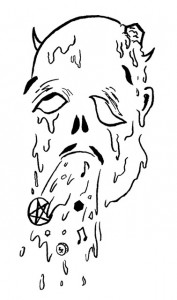 The sentiment in that sentence carries throughout our talk, and it seems as though, through Hexistential, Scott is just trying to do good by himself and his community, by creating a comfortable and relaxed environment for attendees by any means he personally can. In an extension of this, there is hope that these efforts will send a message to others. "It's not very hard to do the right thing or to not be offensive," he says. As we talk about what it means to really be accountable to the community and attendees at a festival, he continues: "[being derogatory is] that element that you don't need in anything. We don't need employees or coworkers or friends like that, and if we have them, it's our job to tell them what the right thing to do is."
"I'm working tirelessly to put this thing on and on the day of the event, when we say that we have zero tolerance for [any kind of discrimination], we really have our eyes and ears open and it's not welcome," he continues. "It's supposed to be fun."
Scott describes Hexistential, set in the last weekend of August, as a bit of a "farewell to summer" — a weekend to be yourself, have fun, and try to get through it all.
x
Hexistential Festival runs August 24-25th at the Red Gate Revue Stage, Granville Island. Check out the schedule and get your tickets here!