Elle-Máijá Tailfeathers is a Vancouver-based filmmaker and actor. She is a member of the Kainai First Nation and Sámi from Norway. Since 2011, Elle-Máijá has been making groundbreaking films, both short and feature-length that challenge the dominant media narrative around the identities of Canadian Indigenous peoples,  what their experiences have been, and their lives in Canada. Her films have varied in style, including experimental, narrative fiction, documentary, music video and mockumentary.
Elle-Máijá's latest full-length film, c'əsnaʔəm: the city before the city, will be featured at the Vancouver International Film Festival (VIFF) as part of the Sea to Sky program. The film focuses on what existed before the city was named Vancouver; the traditional, unceded Musqueam territory, its history and geography, place names, and the struggle of the Musqueam peoples since the time of colonization. Elle-Máijá's film was made in partnership and collaboration with the Musqueam First Nation, and the curatorial team of the three-site exhibition (of the same name) at the Museum of Anthropology, the Museum of Vancouver, and the Musqueam Cultural Centre.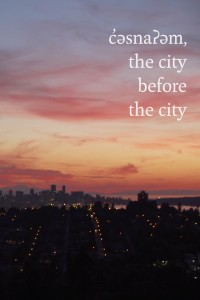 Dusty Exner: What inspired you to tell this story?
Elle-Máijá Tailfeathers: First, I should say I can't speak on behalf of the community, just on behalf of myself as a filmmaker. […] My partner is Musqueam and co-curator of the MOA exhibit. I did all the video work for the three museum exhibitions, which entailed filming over 30 interviews with community members. I was saddened to think that all this video work would disappear into the archives when the exhibit closed, so I pitched the idea of repurposing the interview footage to turn it into a feature-length documentary.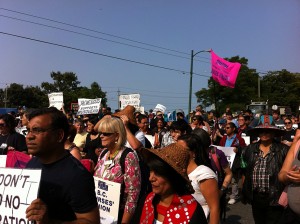 DE: You started out as an actor and moved into filmmaking. Can you talk about the evolution of your filmmaking and as an Indigenous director?
EMT: I was frustrated with the industry as an actor – as a woman, a person of colour and an Indigenous woman for obvious reasons like misogyny and racism. While I was attending UBC I was able to contextualize my own issues with the industry, and was exposed to this incredible world of Indigenous film and art, and I decided to just try making my own films and have been making films for six years now. I didn't go to film school for film production so it has been a steep learning curve. Generally my work ends up being focused on Indigenous subject matter, which stems back to the fact that I'm very rooted in where I come from. I feel a responsibility to my community to create work that is meaningful.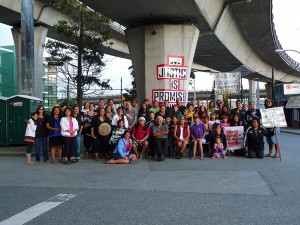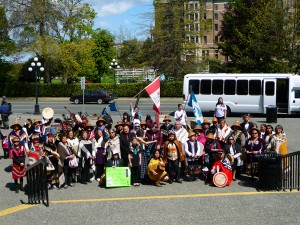 DE: What's been the highlight of your career so far?
EMT: Being part of imagineNATIVE has been one of the most incredible experiences. ImagineNATIVE is the world's largest Indigenous film festival in Toronto. That community is incredible, and it has always such a joy to have films screened there. I'm just grateful for every opportunity and that I get to do this as a career.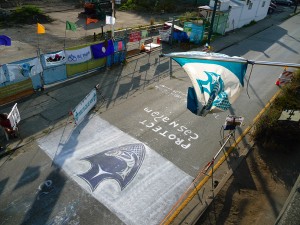 DE: What's next for you?
EMT I've been working on a feature-length documentary with the National Film Board and the hotDOCs Cross Currents Fund about the opioid crisis and addictions in my community, the Blood Reserve in Alberta. It has been a long process and it is heavy subject matter, but it's inspiring to see the work that's being done in my community. I intend to highlight that important work, because so much of what's put out there through the media has just been tragedy, essentially trauma porn. I want to show how hard people are working to find solutions with little to no resources.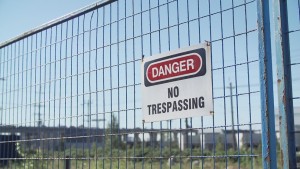 DE: This year, Canada spent significant money on Canada 150. Your film shows the double standard that the Musqueam have faced in trying to protect their ancestry, even how going through the proper legal channels to try and prevent development permits was fruitless. That's a very different picture of where we're at compared to the vision of Canada put forward during the Canada 150 celebrations. For non-Indigenous Canadians who see this film, do you have any suggestions for what the community at large can do to support the struggles the Musqueam or other Indigenous nations still face as a result of colonization?
EMT: There has been so much money that has gone into celebrating Canada's 150th, and 150 years is really just a split-second compared to the history of Indigenous people in this place. We've been here since time immemorial. And when we look at Canada 150, it goes along with the history of erasure of Indigenous history, knowledge and people. The first step that people can take is to learn about the people of the land that they occupy, in particular, here in Vancouver. This film is a wonderful opportunity for people to learn about the First People of this land, and the fact that this land was never ceded; there were no treaties signed here and it is essentially stolen land.  
x
VIFF runs from September 28 to October 13 at the Vancouver International Film Centre (formerly known as Vancity Theatre). c'əsnaʔəm: the city before the city is part of the Sea to Sky program. All programs and more information can be found on the festival's website viff.org. Follow the projects of Elle-Máijá Tailfeathers at elle-maija-tailfeathers.com.