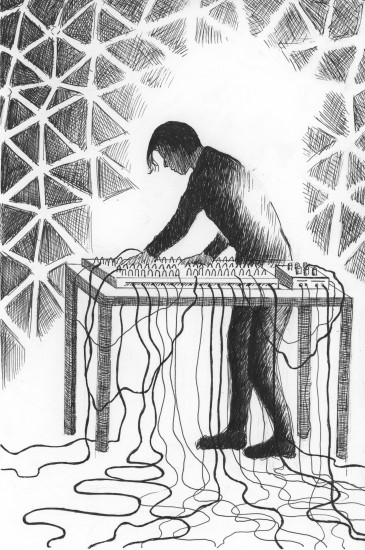 A recipe for Vancouver's New Forms Festival? Take the overload of visual stimuli found at a live concert, add the cavernous ambience of a warehouse rave, pull a few installations from your neighbouring contemporary art museum, and put everything together — and don't forget the tasty pakora stand parked outside.
Beyond this sketch lies a festival that is dynamically evolving, forward-looking, and coming to a Science World near you.
A platform for artistic and technological exploration rather than just a music festival, New Forms has been conceptually-minded from the very start. The festival takes a historical and conceptual look at the artistic movement it promotes, and this year's opening ceremonies are set to include guest speakers who've been crucial to the birth and continuation of this concept. Among the speakers is Gerd Stern of the counter-culture arts collective USCO, which curated the first analogous event in history — a multimedia arts discotheque in New York titled "The World" that even graced the cover of LIFE magazine.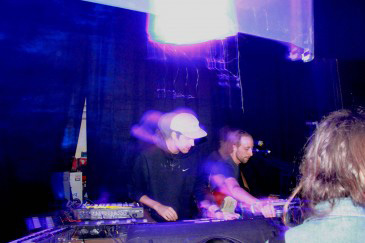 While music, presented both live and in dance-event form, is an essential part of the festival, the range of events goes far beyond the music venue, including presentations, keynote speeches, workshops, and audio-visual art installations. To accommodate the breadth of programming, past years have seen the festival stretched across the city of Vancouver, with events scattered across a smattering of venues: the Centre for Digital Media, the VIVO Media Arts Centre and Open Studios, and even venues that are no more, such as the W2 Storyeum at Woodward's.
This year, however, the entirety of the festival will be held under one iconic geodesic dome: Science World.
"It's going to be great to have everything under one roof and being able to effectively accommodate all that the festival brings, from sit down contemplative works right up to immersive dancefloor experiences," says Michael Red, long-time curator for New Forms. The setting couldn't be more fitting either, as he eagerly adds, "A lot of the central themes of Science World, like exploration and technology, and even how the place looks is such a perfect pairing for the fest."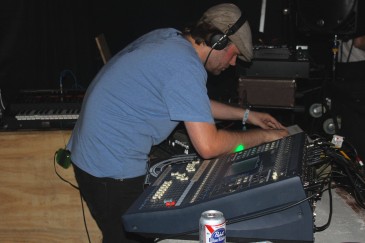 A list of past New Forms guests reads like a partial anthology of underground electronic music, featuring luminaries such as techno wizard/Underground Resistance co-founder Jeff Mills, synthesizer inventor and mad scientist Donald Buchla, and Kraftwerk-inspired German Deutsche elektronische musik ambassadors Dopplereffekt, among others. Alongside the historical spotlight, the festival has continuously spotlighted highly relevant up-and-comers, bringing in artists like English ambience experimenters Lee Gamble and Actress, and LA club-lord Delroy Edwards at breaking points in their careers.
2014's curation takes the trend of presenting cutting-edge artists a step further, notably including Oneohtrix Point Never, Arca, and Inga Copeland (formerly of Hype Williams), all accompanied with unique visual presentations. If all those names weren't enticing enough, Madlib — a.k.a. The Loop Digger, Beat Konducta, Quasimoto — was recently added to the New Forms lineup.
Far from capitalizing on big names, however, the festival strives to place local artists within an international context. According to Jaymes Bowman, otherwise known as rapper Young Braised, "It is a platform that allows emerging, Vancouver-based electronic artists to be presented on the same plane as often more established artists from around the world."
This year may seem like a departure from New Forms' previous lineups — which leaned towards techno and underground dance music — but Red says the festival's direction hasn't shifted and is consistent with their goal of showcasing emerging forms of expression. Genres are becoming less relevant, artists are being encouraged to experiment and explore, and a genuine thirst for something different, for both audiences and artists, has started to grow from New Forms Festival.
New Forms Festival runs from September 18 to 21. Festival passes and individual tickets can be purchased online through the New Forms website.