"Writing can allow you to inhabit an entirely different reality and perspective. It sounds so cliché, but that helps strengthen our ability to empathise and give us the experience of empathy, and I think that empathy is an important part of radical thinking and living and writing," says Kyla Jamieson, Prose Editor at PRISM.
PRISM International is proof that Canadian writing can be deliberate, communicative and inclusive. The oldest literary magazine in Canada, PRISM was originally established in the Creative Writing department at UBC in the 1950s. Speaking with Jamieson and the Poetry Editor, Shazia Hafiz Ramji, it is clear that PRISM is in for some big changes over the next year. Although it is common for the content of literary magazines to come across as repetitive, or the authors exclusionary, PRISM demonstrates that it doesn't have to be. "We have a big tradition to work with, but it is also great to change the direction of the issue[s] that we work with, and challenge those within the confines of the magazine," explains Hafiz Ramji.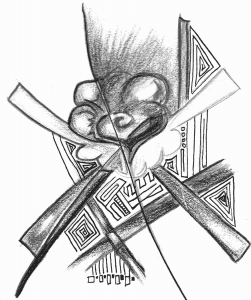 PRISM readers are fortunate to get variety. An annual changeover of PRISM's editors means that there are always new voices in the magazine that encourage peer-to-peer creativity, and ultimately balance out a "fresh editorial perspective and editorial vision," explains Jamieson. The current masthead is a strong collective: Hafiz Ramji won The 2017 Robert Kroetsch Award for Innovative Poetry; Jamieson has written for Vice, Sad Mag, Poetry is Dead and Guts; Promotions Editor Jessica Johns is the winner of Saltern Magazine's Short Forms contest and was recently shortlisted for the Glass Buffalo poetry prize; and Circulation Editor Selina Boan won Gold for Poetry at the National Magazine Awards and was recently published in Contemporary Verse 2.
Jamieson and Hafiz Ramji are both attracted to highly personal content, as writers with intersectional focuses themselves. "[Literacy] is radical in that sense, because it just gives you a sort of friendship and a sort of confidence to continue with the struggles that you want," says Hafiz Ramji. They are part of a new generation of Canadian writers who are changing what CanLit means, creating space for Indigenous perspectives, persons of colour, and other people with experiences of marginalization.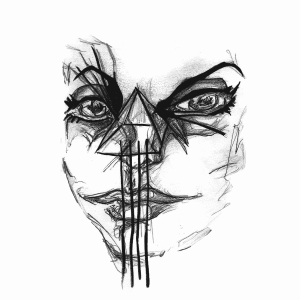 "We really wanted to change the types of submissions we were receiving," explains Hafiz Ramji. "We wanted more cross-genre work, work that was more candid and more challenging, that was less like the typical Canadiana stuff that we would see, and that magazines across Canada [would see]. We just wanted to shake it up a little bit and bring in the possibility of challenge," and that's what they're doing through the upcoming issue of PRISM.
Along with a new cover and layout, the team has chosen to start theming submissions. The Liminal issue coming out this fall will mark the thematic and artistic transition of the magazine. 'Liminal' centres marginalised perspectives and elevates diversity. Jamieson gives the example of a piece that is set in the Hong Kong metro system, "capturing the total darkness that can descend on the world around you when you are experiencing depression and alienation."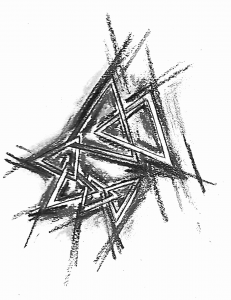 PRISM is currently accepting submissions for their upcoming issue 'Bad.' Hafiz Ramji explains they chose the concept because they wanted to challenge the status quo of evaluating pieces. "As gatekeepers, as editors of a magazine, we filter out so much stuff […] so we just wanted to challenge that idea and acknowledge our status as privileged gatekeepers in a literary industry."
An ambitious team "with a lot of hustle" (Jamieson), these editors have set out to accomplish a lot in a limited time frame. Because Jamieson and Hafiz Ramji are so invested in highlighting new types of writing through PRISM International, I raised the question of consistency among future editorial boards. Both hoped that the team's current initiatives would continue, but Jamieson believed that part of the reason they were able to make their changes now was the absence of continuity. They can only hope that the future generation of editors would put the same intentionality into PRISM.
PRISM International is finished with niceties, and conforming to the conventions of work that are published in literary journals and magazines. Jamieson and Hafiz Ramji, and the rest of the PRISM team are bringing their shared experiences within the literary community to activate new discussions within CanLit. "I feel like the whole reason that I am here is [because of] writing," explains Hafiz Ramji. "Books have really changed me as a person, and every day I think about how to be in the world based on the books that I have read and [the people who have taught me, like Jeff Derksen and John Vigna.] [I] look at them for how I want to be."
x
Want to submit to PRISM International? Visit prismmagazine.ca/submit. And keep your eyes out for the Liminal issue.