I stood in a long line that snaked its way out of Venue nightclub and onto the Granville strip, shoulder to shoulder with fans anxious to see what could have been Swans' final performance in Vancouver. Promoting their latest two hour album, The Glowing Man, the seminal post-rock/industrial band will soon ride off into an uncertain future, with this incarnation of the band coming to a close.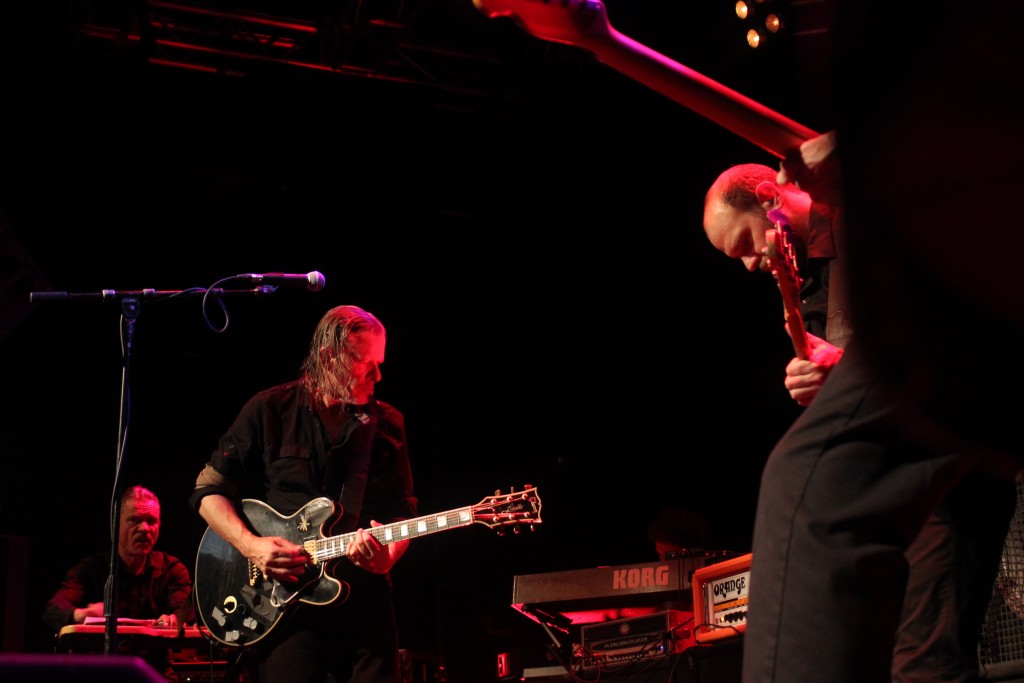 The crepuscular air outside the venue was thick with mixed emotions. Eager new recruits waiting to see the legendary live band for their first time filled the sidewalk alongside disillusioned old fans there to bid a ceremonious goodbye.
Inching closer to the entrance I noticed a small gathering of people poised in a candlelight vigil around a sign: "We Believe Lark Grimm." These solemn demonstrators were there to show support for musician Larkin Grimm, who came out on Facebook earlier this year to accuse Swans founder and leader Michael Gira of sexually assaulting her during his time producing her 2008 album Parplar. Speaking to one of the demonstrators, they informed me that they were there not necessarily in outright protest, but to spread awareness and inspire dialogue. Indeed, they seemed to be doing just that as I overheard two fans discussing the deeply troubling allegations and how it should affect their experience of the music.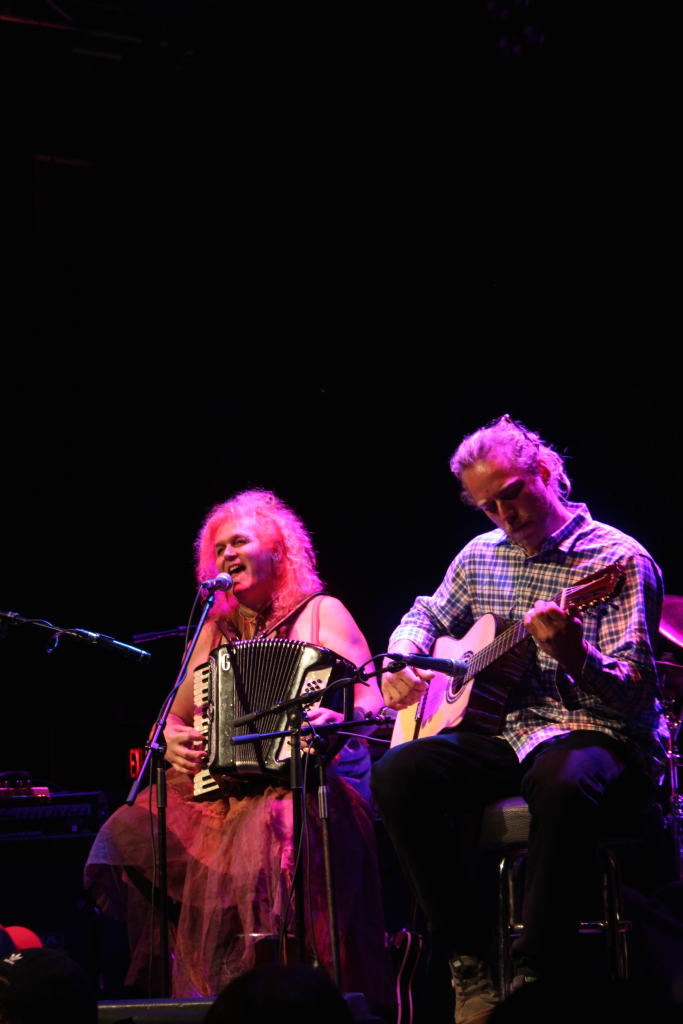 With this in mind, I wound my way into the busy nightclub floor and up to the balcony for a bird's eye view of the stage.
The evening's opening act was Cleveland musician/performance artist Baby Dee, who pranced on stage beaming in a tattered pink tutu and armed with an accordion. Baby Dee's twisted brand of twenty-first century vaudeville turned Venue into a veritable barroom as she dazzled with confidence and novelty. The fusion of whimsical aesthetic and thematic dour in her songs made for a darkly tragicomic drama, best summed up by her cackling lyric: "He's going to kill me when I get home/ One sunny judgment day." After performing various cuts from her new album, I Am A Stick, she curtsied to the charmed crowd and disappeared backstage.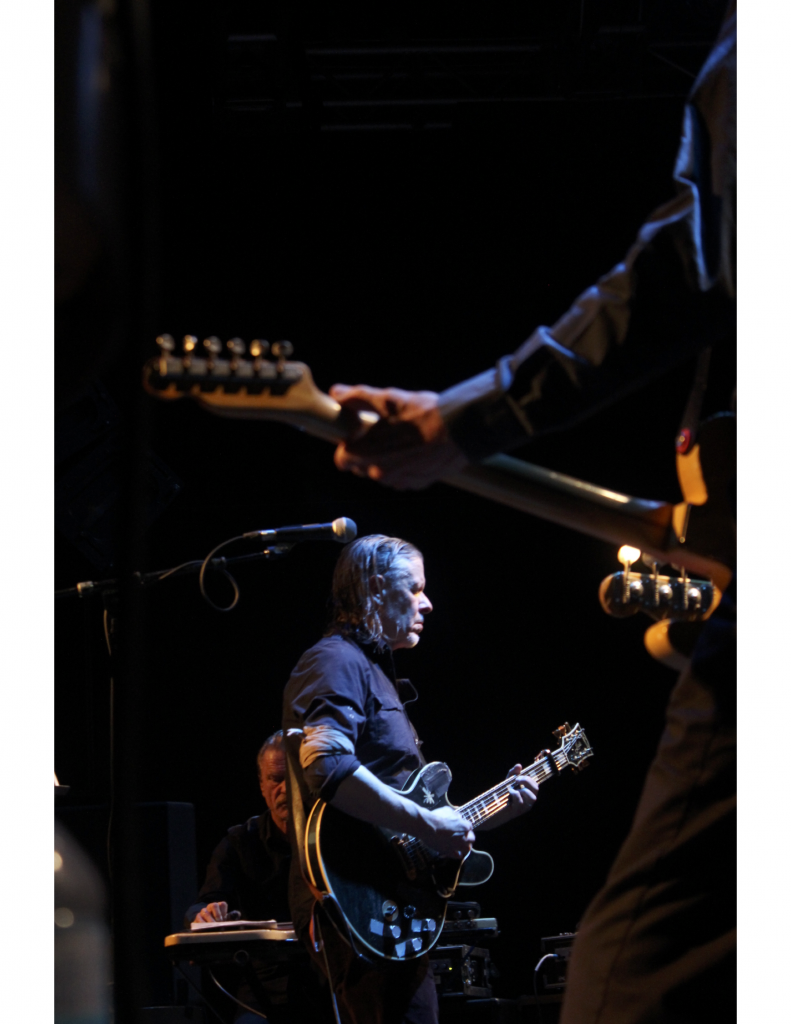 As 10 p.m. rolled around, the house lights went low. All six members of Swans took to the stage, looking tired as they tuned their instruments. But when lap steel guitarist Kristof Hahn began coaxing a looping drone from his strings, the lax façade faded to reveal a Zen-like calm instead. With guitar in hand, Gira faced the drummer and signalled for the commencement of "The Knot." He conducted the band to add layers — cymbals crashed and gale force guitars screeched their way up the winding summit to deafening volume. I stepped back from the railing as it trembled under the weight of the bass.
The concussive blasts of noise Swans unleashed periodically came to jarring to halts. Uncertainty and unease abounded, punctuated by the windswept epics of "Cloud of Unknowing" and "The Glowing Man" as Gira pleaded ad lib "I'm asking you / who made us like this?"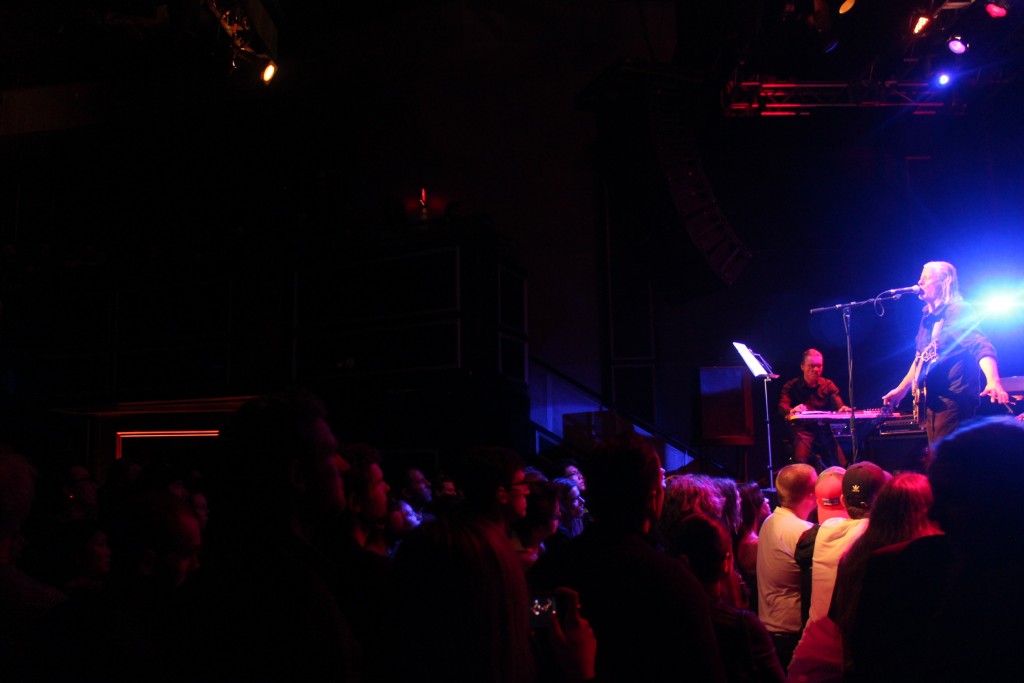 The stunning two-and-a-half hour encore-less performance closed to near-ceaseless applause and a well-earned bow. Despite the ubiquitous earplugs, Swans' throbbing post-rock left spectators' ears ringing, but the unresolved dissonance embedded in the music coupled with the controversial demonstration outside the venue will ring for much longer. I can't help but feel that the closing track from The Glowing Man, "Finally, Peace," may well be a question instead of a declaration.