The door to the China Cloud opened only a few minutes before the show was set to begin, and the room filled up quickly. It's the nature of the China Cloud to feel like a room of friends, and it felt particularly so on this night. The soft orange light of the stage is not at all conducive to smartphone photography and I wonder if, even subconsciously, this is intentional. The phones were away and people were excited to see the live, full band premiere of Malcolm Jack's Inner Circles, a 27-minute, unbroken piece of music with an eye towards the transcendental.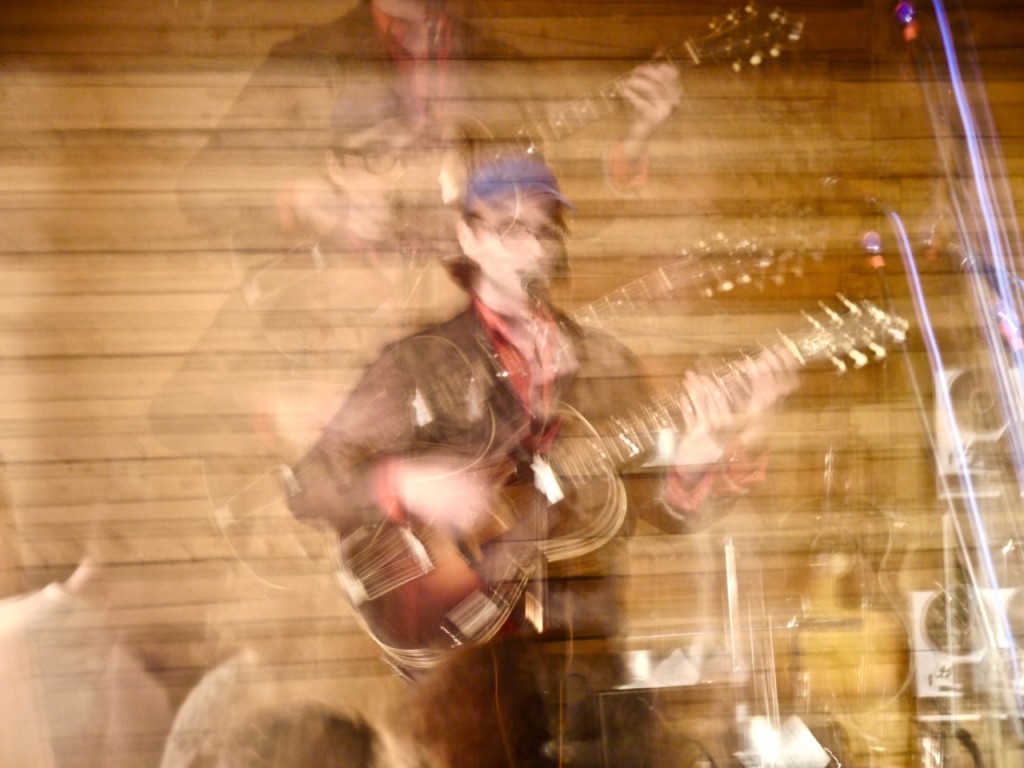 Iceberg Ferg opened the night with an understated and well received performance. With his distinctive high-pitched voice and assured finger picking, he played a number of songs from his album In The Valley of the Purple Prince. The audience proved that among certain people, these songs are already classics. They knew his catalog and joined in on much of his lyrics. It was an ideal opening set for the night.
Jack performed an earlier incarnation of Inner Circles a few months ago at the Khatsalano Street Party. At that time, he performed alone with a guitar and a plethora of effects pedals — seeing the song cycle with a live band was an entirely new experience. Jenn Bojm provided vocals, Elisa Thorn played a colossal harp and Ashleigh Ball on the flute made it a quartet. Amps and speakers were distributed around the room, creating a stereo sound experience and adding to the immersive nature of the song.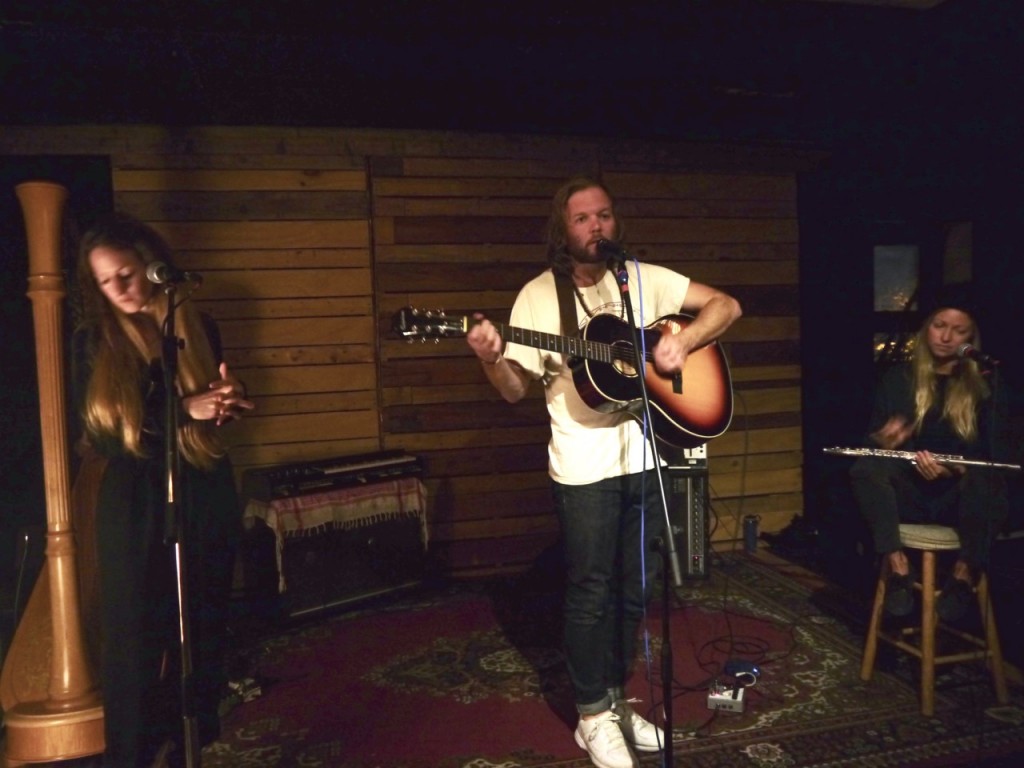 This was the night I learnt how much I like song cycles. When you accept that you are having one singular experience, unbroken by clapping, stage banter, or gear swaps, you don't need to worry about anticipating anything. You don't need to wonder what the next song will be, or how many songs are in the setlist, or what will be performed for the encore. The audience embraced the immeasurable aspect of the music — closed eyes and lethargic faces were testaments to the spacey nature of Jack's composition.
Coming from an artist who is already known in Vancouver as a psych rock guru, the whole thing could almost be seen as some sort of self-referential joke — but it was made all the more special by the fact that it wasn't. Jack had taken all the classic tropes of calming transcendental music — gentle flutes, plucked harp, soft accompanying vocals — and earnestly gave them added significance. If anything, it reminded me not to get hung up on the idea of genre. Jack wasn't doing this for the sake of aesthetic. Inner Circles sounds like a fully realized idea, and the live show was no different.