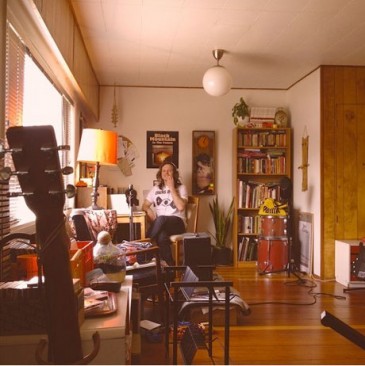 Malcolm Jack's '70s-inspired folk-pop first solo effort is by no means a debut for the songwriter. Jack has been a major part of the Vancouver indie music scene over the past few years, playing in Capitol 6, Twin River, and Sun Wizard (all on Light Organ Records). But his solo effort, I'm My Own Bewitchment, might just be his finest 31-and-a-half minutes to date. Even if the record is shrouded in mystery.
Released independently, I'm My Own Bewitchment comes with an illustrated book of sketches and lyrics – a limited edition 'zine – though trying to find one online has proven unsuccessful (and likely intentional). Be that as it may, the journey to obtain this gem is well worth the investment. Almost immediately after ultra psychedelic dream-like opener "Violet Tiger" peaks the senses, the album becomes familiar and comfortable, sort of like an old pair of jeans.


Jack's unpretentious jangle and super sticky melodies are cemented in the humming centre of the brain, while the introspective lyrics touch the heart with twist of sadness. There is a certain communal campfire sentiment echoed with the loose hand drums and tambourines guiding the instantly memorable chorus of "Can't Be Prayed To." "Going Nowhere" continues the '70s analogue revival aided by the interplay of acoustic elements and a monophonic, organic electric guitar drenched in minor tones, accompanied by revered vocals.
The highlight of the record, though there are many, is the catchy "Moon Sees the Night." Right from the opening riff and the quickened pace of the rhythm, it is clear this track is destined to be an indie classic. As with Jack's other projects, there is nothing fancy here, which is part of its overall allure. I'm My Own Bewitchment is straight ahead goodness steeped in an honest '70s folk vibe that is extremely accessible. It is yet another testament to the already accomplished catalogue of Malcolm Jack.