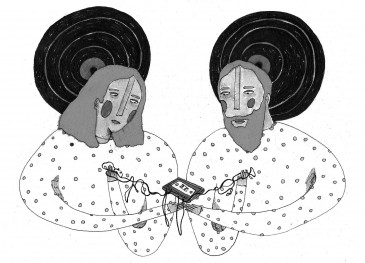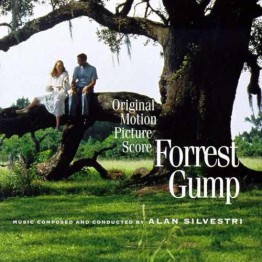 Evan Brow [Contributor]
Forrest Gump: Just like the movie itself, the soundtrack takes us on a journey across America, from Elvis to Dylan to Hendrix to Skynyrd. It's a folk tale, told of the scope of American music, of the pioneers, the stars, the legends, and the like. The Forrest Gump soundtrack is like that special high school teacher, the one that taught you even when you thought you weren't learning. I owe myself to this soundtrack for sparking a curiosity in me that led everywhere.
____________________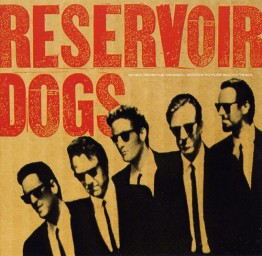 Elliot Chan [Contributor]
Ouga Chaka ouga ouga! Few people understand movies and music better than Quentin Tarantino. His directorial debut, Reservoir Dogs brings me right back on the track for a little green bag and maybe a lime in the coconut. The compilation features classic gasoline-dosing songs I thought I'd forgotten, including "Stuck in the Middle" by Stealers Wheel and "Hooked on a Feeling" by Blue Swede. It's a soundtrack that makes me glad that I still have my earlobes, but I wonder if they ever figured out what "Like A Virgin" was all about.
____________________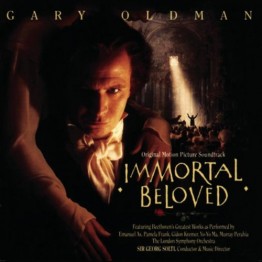 Curtis Michael Davey [Ad Coordinator]
Two that stand out in my mind as having impacted me greatly are: Immortal Beloved. It was the first time that I had seen/heard the story behind Beethoven's music and the life experiences that influenced his work. Simply beautiful!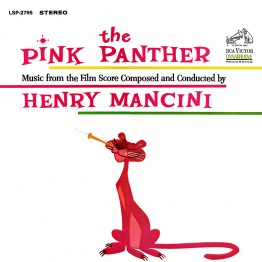 The other is The Pink Panther (1967). Aside from the silky smooth jazz tunes from Henry Mancini that blend seamlessly into the film, there's this scene around the middle of the movie where an impromptu song/dance number takes place in a ski lodge. Fran Jeffries entertains the audience with a sultry performance of "Meglio Stasera" while Inspector Jacque Clouseau bumbles about around her. I'll never forget it.
____________________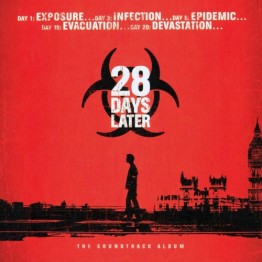 Fraser Dobbs [Contributor]
28 Days Later: The pairing of two phenomenal talents, composer John Murphy and director Danny Boyle, to extraordinary result. The whole film, Boyle confessed, "was cut to Godspeed [You! Black Emperor]" in his head, and features an edited version of their movement "East Hastings." A more perfect pairing for a zombie film does not exist. Murphy crafted the score, including the iconic "In The House – In A Heartbeat," and later went on to compose the absolutely beautiful "Sunshine (Adagio In D Minor)" for the movie of the same name. Not only was 28 Days Later the soundtrack that introduced me to Grandaddy ("AM 180"), it features Brian Eno's "An Ending (Ascent)" and Blue States' "Season Song."
____________________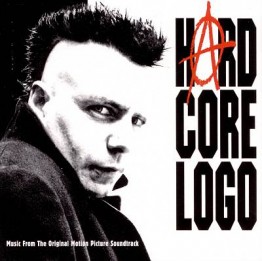 Coleman Ingram [Contributor]
I have to mention two: the "soundtrack" for the film Hard Core Logo because it actually transcends the label of soundtrack for me. When I hear Hugh Dillon and Swamp Baby busting out those tunes, I don't think of it as them; I think of it as the fictional band Hard Core Logo. Tied for first place is Yann Tiersen's gorgeous work on the Amelie soundtrack. It has been on my iPod since the film was released and won't be leaving too soon.
____________________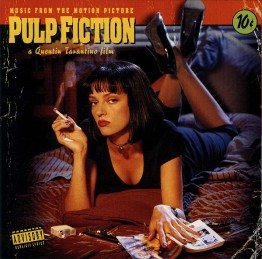 James Olson [Contributor]
Pulp Fiction: Firstly, "Misirlou" by Dick Dale is one of the greatest songs ever used in a title sequence. That menacing surf guitar lick can't help but get my blood boiling. What follows is an eclectic and decidedly retro mix of surf rock, funk, soul, and folk that masterfully complements the tone of what I consider to be Quentin Tarantino's magnum opus. Sound bites from the movie are added in to create a truly unique listening experience. You can almost see the movie play out in front of you as you progress through the album. "Let's Stay Together," "Son of a Preacher Man," and especially "Jungle Boogie" never get old. Neither does Samuel L. Jackson's iconic "Ezekiel 25:17" speech.
____________________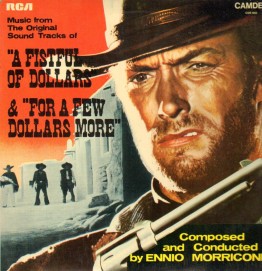 Max Wainwright [Contributor]
The "Spaghetti Western" trilogy: If I had to narrow it down, it would be For A Few Dollars More because my dad has it on record. Ennio Morricone's scores not only narrate the film amazingly, but the pieces by themselves are just way too cool. Surf guitar next to mariachi horns and lonely harmonicas? I mean c'mon. These also feature some of the most iconic melodies in pop music.