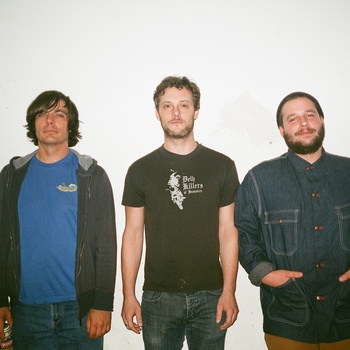 Inherent Vices' follow up to their one-track Suicide EP provides listeners with a look into their dark, yet danceable world. A cloud of gloom and melancholy hangs over Sacred Sigils Tape, as tales of lost love and yearning for the fairer sex make up the bulk of the lyrics on this release. Thankfully, Christopher Burnside's vocal delivery saves these eight tracks from being an eye rolling affair, as his impressive range and strong projection make lines as melodramatic as, "It's such a sad song that you wrote/Did you even realize what you threw away?" seem more emotionally poignant.

The bass work on Sacred Sigils Tape also deserves recognition, as tracks like "Walk it Off" are propelled by a driving low end, which slithers and intertwines around Burnside's feedback-drenched guitar. Drumming is a different story however, as a majority of Sacred Sigils Tape suffers from very repetitive, dare I say, formulaic rhythmic work that does not change much from track to track. The one exception to this is "Summertime Girls," which struts along at a mid tempo waltz that is broken up between verses with throbbing, quasi-industrial bass and thrashing guitar.
Sacred Sigils Tapes's mix is slightly problematic as the rhythm section, particularly the largely unimpressive drums, for the most part drowns out Burnside's guitar. Thankfully, his vocals are the strongest part of the mix, which works in the group's favor. On one hand, the album shows the listener that Inherent Vices have room for improvement. On the other, with the mix of uptempo rhythmic sensibilities and goth rock leanings, the group proves they have something going for them.