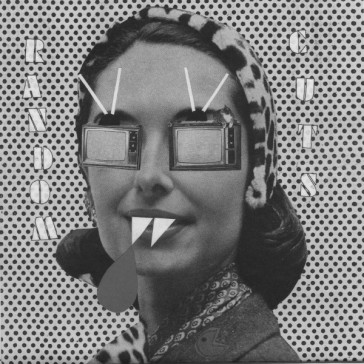 It seems with the last few columns I've been paying a lot of lip service to the local scene, but who am I to complain? There's been a helluva lot of good stuff being released in the hood, and to add to the mix this month, our boys in Sex Church hope to convert the non-believers to their altar of noise, with their debut on local label Sweet Rot no less! Ex-members of Ladies Night and Master Apes have joined forces with a current Defektors/Vapid member and the only thing that matters is that it rips. "Dead End" is wave after wave of undulating guitar with a howling vocal underbelly along with a rhythm section that peels the paint off the walls until the last moment. The song then stops dead in its tracks, cleans itself up after the mess with some crystalline guitar and calls it a night. "Let Down" slows the pace to a crawl, the group's undeniable Cheater Slicks' influence like a sombre walk along a cold, rainy street to destination lonely. Sex Church has me joining the congregation post haste and soon you will, too.
Since it is the norm is for Sweet Rot singles to arrive in pairs, the yin to Sex Church's yang is the Dictaphone. The folly of this French band is this reviewer's frustration, as fragments of broken songs filled up six spaces on each of this record's sides. Barely-there vocals are buried by clattering drums, Mark E. Smith-isms and catchy chords that catch your attention if only for a brief moment. I wanted more, but the single fared better than I expected with tunes like "Controlled Meetings" and "Fake Plague" making an impression that stayed.
As promised the ink well is running dry just trying to keep up with Random Cuts, who it seems are taking the old adage "strike while the iron is hot" literally with two more singles now ready to singe the fingers. "Sleep" and "Jail Stripes" work the angular guitar/bass/drums formula with ease, while "Make Damage" and "Pigeon Park" provide the punk edge, particularly in the latter tune, where one of the girls (can't tell if its Mildred or Elanor singing, let alone if I can tell they are actually girls). [ed. If this sentence seems weird to you it's because Mildred and Elanor appear to be mannequins, though there are clearly female vocals in Random Cuts' music.] Anyway, lyrics like "rats and Nikes" and the bridge "There's a weirdo on the corner" are vivid reminders of the most colourful street corner in the poorest zip code in Canada. Something to be celebrated in song? Random Cuts seem to think so, so break out the bubbly!
For the finale, the Bug Nasties party train has pulled into the station for the last time, but their swan song ("She's So Right" Parts 1 and 2) will have you doing the Locomotion 'til the sun comes up. Make sure you have enough coal in the engine 'cause the party lasts over two sides. Much like soul brothers of the past James Brown or Dyke & the Blazers, there's more than enough wailing organ, girl group backups and snappy bass to shake and pop to. As the band's front man Brother James bids a fond farewell to this combo, we hope they've all got more music making in their future.
Sex Church/The Dictaphone: Sweet Rot Records
(www.myspace.com/sweetrotrecords)
Random Cuts: Nominal Records (726 Richards St. Vancouver B.C. V6B 3A4)
(www.myspace.com/randomcutsrandomcuts)
The Bug Nasties: Flotation Records (PO Box 23121 Seattle WA USA 98102)
(www.myspace.com/thebugnasties)