Challenging the worn out "No Fun City" moniker, Vancouver has seen a number of popular venues sprout up in 2014. The Fox Cabaret emerged from a bold repurposing of the last adult film theatre in Vancouver while the Hindenburg and the Waldorf marked the re-opening of formerly celebrated watering holes. Adding to this list is 303 Columbia, bringing a fresh perspective and some clean new walls to the Columbia Hotel's bar with a colourful history.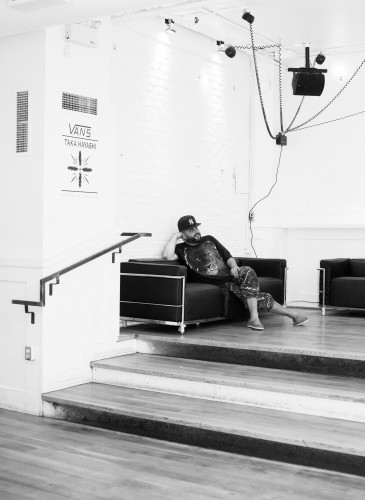 What once, in a blue moon, used to be a hotspot for DIY punk shows — the kind of place that served moonshine in bottles of Smirnoff to hip youth, too complacent to tell the difference — the space has changed numerous hands over the years before landing its current curators. With a five-year contract for the space and a set of good ideas, 303 Columbia is poised to become a fixture in the city for years to come. To Jason Sulyma, one of the partners behind 303 Columbia, the space is meant to fill a missing niche in Vancouver's nightlife.
"The idea was not to join the club culture in the city," explains Sulyma, "but build a legal version of an illegal after-hours venue and bring that kind of energy and those players over here." 303 Columbia's liquor licence — extending 'til 2 a.m on weekdays and 3 a.m on weekends — is key to attracting music and events in the city's east side that you would be hard-pressed to find in a legal venue.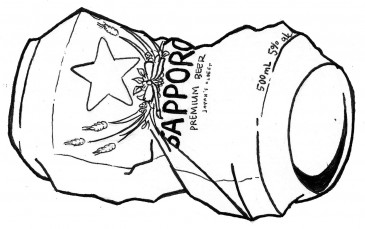 More than creating another glorified liquor hole, Sulyma sees the space as taking a firm stand against commercial club culture and finding a precarious balance between commerce and culture. Open since August, 303 Columbia has already seen a variety of programming ranging beyond its successful club nights. "After 11 o'clock, yes, dancing pays the bills, but we also have bands, photo shows, comedy, film installations, fashion sales, and everything in-between."
It helps that most of the venue's curatorial team come with programming experience — Sulyma himself was a co-founder of the now defunct Olio Festival — meaning they're the perfect candidates to handle 303's eclectic lineup. Sulyma explains, "We all have a festival background, so instead of working all year for something that lasts four days, we're just working everyday to make the whole year more interesting."
With its white walls and minimally embellished interior, first impressions of the venue bring to mind the spaces of DIY shows and after-hours parties at galleries from which the venue draws its inspiration. The idea, according to Sulyma, was to give artists and programmers a kind of blank canvas that could accommodate the variety in programming that Columbia tries to accomplish.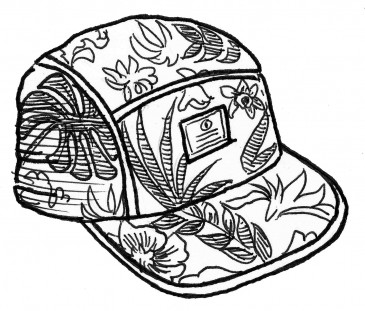 More than just providing a space, Sulyma has a strong agenda of supporting local artists materially, and aims to keep the focus of the venue on Vancouver's own music and arts scene. "We don't want to book an out of town DJ or promoter and give them thousands of dollars when artists who live, shop, and work locally could be making that money."
Despite the recent explosion in Vancouver's venues and cultural programming, there are still many obstacles to overcome — specifically, urban planning and legislation are two areas where Sulyma sees room for improvement. "The whole city could be more vibrant if it was rezoned, so everybody at the Biltmore, Fortune, and Electric Owl could stay out until 2 to 3 a.m., and that we wouldn't be forced to go home early to watch terrible television, or to go to an illegal venue where no legal taxable profit is made from it."
With movers and makers like Sulyma, there seems to be good cause for optimism about the future of cultural life in Vancouver. Sure, the threat of culturally-oblivious developers and condescending urban planning will be ruining the fun for years to come, but that shouldn't blind us from seeing the things already happening out there. As Sulyma remarks, "If you still believe in the myth of 'No Fun City,' then you're probably just as dated as that term."