It seems like a lot of people have stopped paying attention to what Thurston Moore has been doing since he and Kim split a couple years back. Like a bad teenage breakup, fans and accomplices have taken sides, supporting either Kim's Body/Head project or Thurston's London-based outfit The Best Day, both ultimately losing some of the weight either name once had.
It's been three years since Thurston Moore played Vancouver and this time his fuzzed out reputation received a lot of shrugging shoulders and rolling eyes though, suggesting his time was up. Oh, how wrong they were.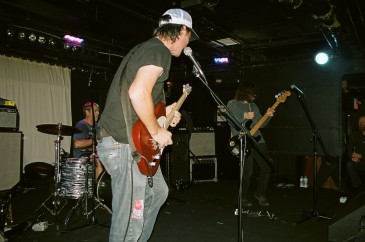 While his set spanned little more than an hour, bringing college rock legends Sebadoh along for the ride gave the trucker-hat-and-flannel crowd enough reason to hire a babysitter for the night.
Still reeling from the more than a decade of intermittent Sebadoh reunion tours before producing 2013's Defend Yourself, Lou Barlow and Jason Lowenstein nevertheless proved their copacetic relationship at The Biltmore on October 3. Sharing frontman duties, Lowenstein was the mild-mannered ­­­­­antithesis to Barlow's long-winded and anecdotal stage banter.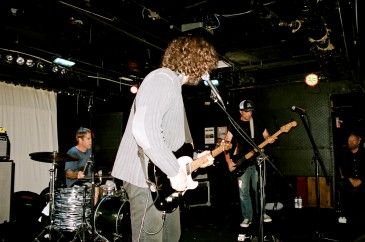 The near-90 minute set of swirling college rock focused largely on their recent material, including a raucous rendition of "My Drugs," off 2012's Secret EP, and was the perfect primer for the pioneer of college rock himself, Thurston Moore.
Joined on this night by Deb Googe (of My Bloody Valentine) on bass and with long-time Sonic Youth drummer Steve Shelley behind the kit, the limbering, masterful guitarist was cramped between The Biltmore's low ceiling and its sardine-can crowd. Nevertheless, he was determined to stick with the unique brand of whirling, hypnotic guitarwork that only Moore can pull off with perfection.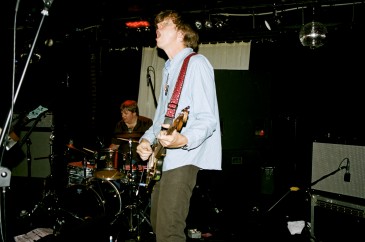 His mushroom cut mop top began banging back and forth as he quickly stormed into "Speak to the Wild" off The Best Day — due out October 21 on Matador. Ending the song on a fissure of feedback, the group descended into wailing guitars and sonic dissonance that any Moore fan would expect, but with such unprecedented energy that, despite the axeman's audio accolades, took onlookers by surprise as individual sounds became indiscernible amidst the chanting as Shelley idiosyncratically kept time, hammering his drums into the floor.
After about 10 minutes Moore came up for air and gave the crowd more of what they came for as he wailed away from his new album's title track and into the depths of chaotic resonance that could easily have found a home on a hyped-up version of O Sweet Lanolin or any of the experimental SYR compilations.
Moore has acknowledged the powerhouse of his prolific co-guitarist James Sedwards in recent interviews, and the duo's lick-for-fuzzed-out-lick interplay was a constant highlight throughout the set. But in the end it was Moore's trademark levels of sonic feedback the audience had paid for and, pulling a pair of encores from Psychic Hearts, the night fittingly closed on the long and winding sonic slurry of "Ono Soul."
If Thurston Moore and The Best Day taught the audience one thing on this night, it's that he's determined to fuzz out, not fade away.