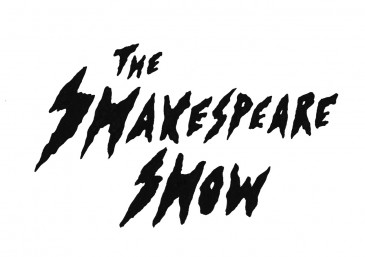 I first met Dan Shakespeare almost two years ago when I started volunteering at CiTR and we were both young, starry-eyed music lovers. Now, I'm a slightly older, starry-eyed music lover and Shakespeare is a bonafide radio DJ, with his own show: The Shakespeare Show. On the air since last April, The Shakespeare Show is an hour full of great tunes — mostly old, but some new — handpicked by Shakespeare himself, as he adds insightful commentary and interesting stories throughout. Listening to the show is a bit like hanging out with Shakespeare for an hour, which is certainly an hour well spent.

[Interview has been condensed and edited]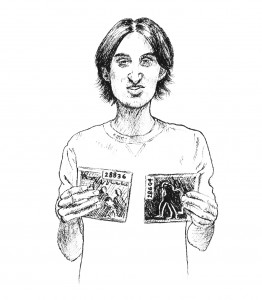 Discorder: What is The Shakespeare Show about?
Shakespeare: Well, it's basically just a lot of songs from all over. It's just a bunch of non-hits that I know.
On the CiTR program guide, your show is classified under the genre "Oldies," but you play more than just that, right?
Yeah, I play some new indie-rock songs, some '80s, '90s, 2000s stuff. It just depends on the day.
How did your show get started? When you first started at CiTR, did you know you wanted to start a show?
I was sort of planning on having a show, but I didn't know that was going to be the second part of the production training. After reading the CRTC regulations, the second part of the training was getting my own show. It was a big surprise, I didn't know that was going to be a part of it. I thought I was done for the summer last year.
How do you enjoy having your own show at CiTR?
When I broadcast on-air, it's a bit nerveracking sometimes because it's public. I'm more used to it now that it's been 25 episodes.
Do you get lots of calls coming in while you're on-air?
I've had quite a few calls come in. They're kind of annoying sometimes. I can handle it, but if a song's really short, then I can't talk for too long on the phone. Audience participation can be good, but sometimes I just want to do my show and not be disturbed.
Do you think you'll expand or change the show?
I'm going to do both. It's slightly different now from when I started. I ran out of Canadian hard to find stuff or Canadian hits, because you can't play the really popular Canadian stuff.
Who's your favourite Canadian artist and why?
To tell you the truth, I don't have a favourite Canadian artist. If I did have one, I'd have to say Gordon Lightfoot is definitely up there. He plays folk music and he's from around the '60s and '70s.
How long do you think you'll do The Shakespeare Show for?
It could be years. For quite a while at least, until I have, you know, a career.
Do you want to hit 100 shows?
Oh, at least!
What can we expect from future shows?
You can pick all the songs for a party someday.
Have you done any collaborations on your show? Would you like to have a guest DJ come on The Shakespeare Show?
Yes actually, I'd love for that to happen. It hasn't yet, but anybody's welcome.
Do you know anyone in particular that you'd like to share the stage with?
It could be anybody here at the station that I see on a regular basis.
_________________________
The Shakespeare Show blesses the airwaves of CiTR every Wednesday from 12:00 p.m. until 1:00 p.m.