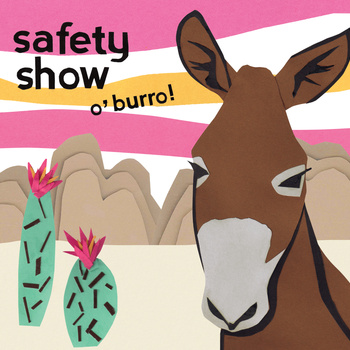 There's something about the blend of Katie Lapi's fierce voice in conjunction with the rest of Safety Show that's enticing. Especially at two in the morning, sitting outside having a cigarette with a coffee and worrying about the day ahead.

These local rockers are known to calm—to caress the ears—through tough times and inevitable disappointments. Their happy-go-lucky indie music, coupled with overtones of anxious and determined lyrics, create an easily accessible album that strays away from the generic indie formula desperately in use by many Vancouver bands.
o'burro is a vast power-pack of local goodness, going form organ-led swooning jams like "You Am I," to punky, guitar-centric tracks akin to standout "What You Learn."
Safety Show does stay on the safe side, often avoiding jumping to styles outside the vein of indie and punk. Albeit, this leads to a consistency in both songwriting and musicianship.
Local rockers rising to the top, be wary of Safety Show and their promising sounds. o'burro is a solid album, giving the band a platform to bounce off into fame and fortune—so long they keep churning out more great tunes.