Although it might be uncomfortable to admit, Discorder is disposable. This magazine, like so many other publications of its kind, can be picked up for free, flipped through, and left on the bus, at the dentist's office, or in the recycling bin, at your leisure. However, as writer, educator and artist, Stéphane Bernard contends, "Just because something is meant to be disposable doesn't mean it isn't significant."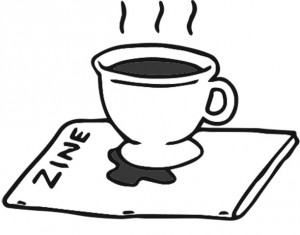 Bernard is the creator of KUNDERGROUND Newsstand, an installation and interactive newsstand that highlights branches of independent publishing in Canada over the past 50 years. For this installation, Bernard has turned his attention to Vancouver publishing history.
"Vancouver is such a hot spot, especially in Canada, where self-publishing really became a vehicle for conceptual art, and at the same time there was the whole underground movement, that was using self-publishing for its own reasons," he says.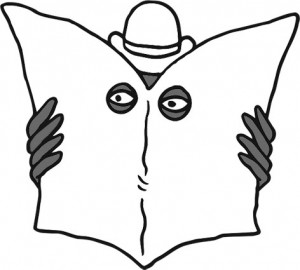 Pulling a copy of the poetry journal TISH off of the shelf in his studio, Bernard discusses how the University of British Columbia was integral to the independent publishing movement of the early '60s, thanks to the access students had to early mimeograph technology. That copy of TISH from 1962, for example, contains the first published poem of Dan McLeod, one of the original founders and current owner of The Georgia Straight.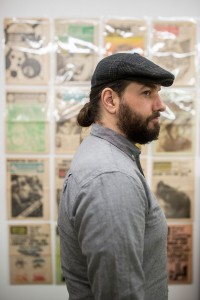 The Straight is at the heart of Bernard's exhibition, who timed KUNDERGROUND Newsstand's installation to coincide with the 50th anniversary of the renowned weekly.
"[The Georgia Straight] is the only Canadian publication that's still around," says Bernard of the early era of independent publication. "You couldn't really call it an underground newspaper anymore, but it still has the name, and it's still owned by the same person, which is very interesting, because nowhere else will you see that happen."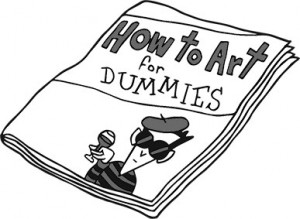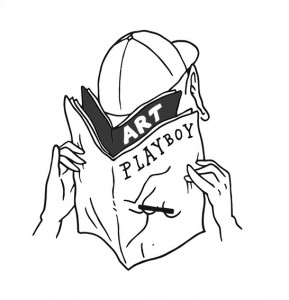 For Bernard, those early Georgia Straight issues epitomize the cross-section inherent to independent and underground media, a publication committed to "covering conceptual art, while also covering those movements, based in society, contesting what was going on." From revolutionary politics and problems with local authorities, to the depths of the city's cultural underbelly, The Straight was sweeping in its independent reporting.
Now 50 years after The Georgia Straight's inception, KUNDERGROUND Newsstand will allow attendees to trace its chronology, as well as examine a host of other zines, newspapers, and various paper ephemera from across the vast time and space of Canada's independent publication history. Stylized off rental libraries in Japan and other parts of East Asia, Bernard will also be offering visitors the chance to peruse his collection for a one-time $10 donation for the length of the exhibition.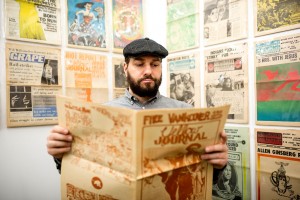 "I consider myself to be an artist, rather than a researcher or a historian," Bernard says of the project. "What I'm looking for is to offer an opportunity for visitors to come up with their own conclusions, having access to these materials. I'm seeing it more as an experiential event rather than a historical exhibit."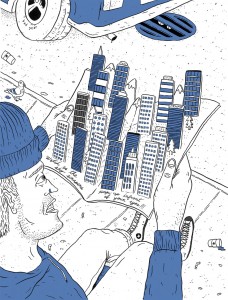 Beyond aged issues of Discorder and The Georgia Straight, Bernard's collection is home to a litany of defunct Vancouver periodicals. Included are editions of The Western Gate, founded by members of the original Straight collective; The First Citizen, a newspaper dedicated to Indigenous culture and issues; Vancouver Express, created by disgruntled Vancouver Sun and The Province writers; and The Grape, founded by disgruntled Straight writers. While the stock Bernard has in his studio is impressive in its own right, he assures it's only a quarter of what he'll have at the installation.
Through KUNDERGROUND Newsstand, Bernard hopes to spark a conversation about what we've lost and gained (for better or worse) by moving beyond print media and physical spaces to the omnipresent, online news circus. In conjunction with that, however, he also finds it worthwhile to grapple with the ephemeral nature of what he's exhibiting, and how they qualify as objets d'art.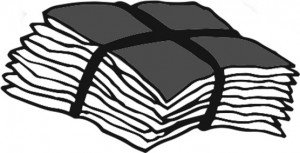 "The medium was designed to be thrown away, and when you get down to the world of visual arts, I mean, that's the antithesis of what visual arts is supposed to be. Historically, art is meant to be precious objects," Bernard posits. "I'm kind of playing with that: the idea of presenting newspapers as precious objects, when really they're not."
Despite the medium's disposability, Bernard's installation and archival work uses independent publishing to chart a complex and oft forgotten history of media, journalism, and art across Canada. What could be more precious than that?
x
KUNDERGROUND Newsstand (8 East Cordova Street) opens May 5 between 4-7pm, and the installation will run until May 22. Additional hours of operation and information can be found at owenwandering.com.