In the wood walled China Cloud, electronic cyberscapes mingled with warmer and more human sounds. It was the final stop on a tour that took Blocktreat, Malcolm Jack and Apples from Haida Gwaii across Northern B.C. and down to the Lower Mainland. With a week and a half of shows, and hundreds of kilometres out of the way, they all seemed comfortable and confident, if not a little fatigued.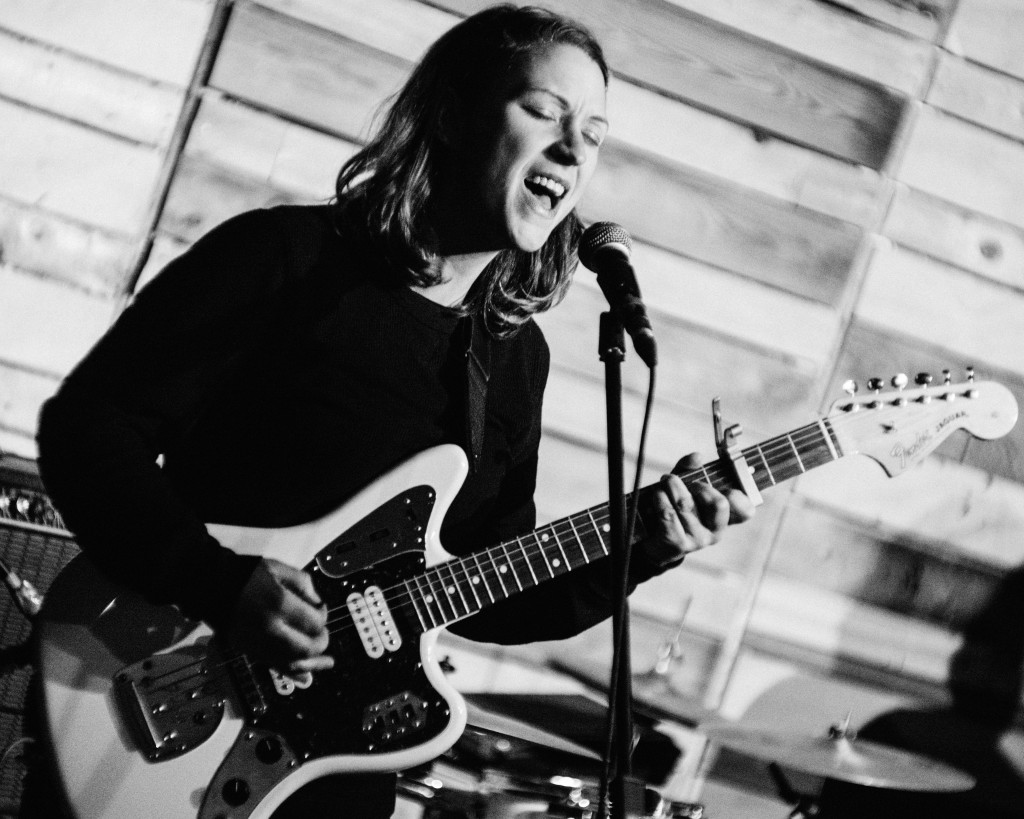 With every couch in the room filled to capacity, Apples took to the stage. Despite being her solo project, Jessia Rampling invited Brandon Hoffman to join her on synth as well as a backup vocalist, of whom I never caught their name. Simply strummed electric guitar chords made up the base of each of Apples' songs, while Rampling's voice rang out earnestly overtop. Hoffman's synths swelled slowly and subtly underneath, setting a mood and nothing more. While the set was far from polished, Rampling's honest songwriting shone through, with lyrics like, "You stand so tall / I'm still left singing you slow, sad songs / Just trying to measure up."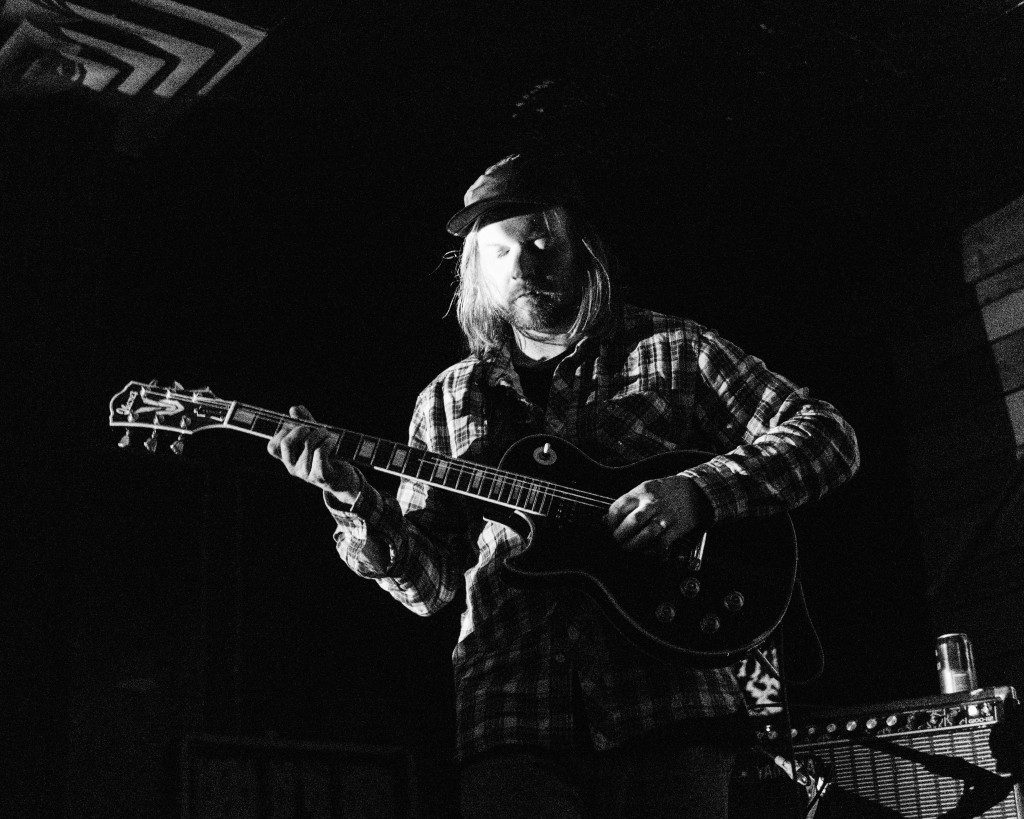 After a brief change over, Malcolm Jack played next. Much like Apples, Malcolm Biddle's psych folk project is usually a solo endeavour, but drummer Daniel Ruiz joined him and added some much appreciated groove to the cosmic tunes. With his acoustic guitar running through an amalgamation of effect pedals, Biddle's folky sound was skewed slightly towards the alien, in a good way. And, by using an open tuning, he managed to keep the songs sounding full at all times, even when he reached down to tweak those effects. Ruiz's beats propelled the songs on, oftentimes mimicking drum machine-type sounds on his drum pad. As their set went on, the performers and the crowd became lost in the music — songs extended to drawn out jams, and people's head bobbing veered closer and closer to actual dance. It was a perfect way to set the stage for the final act.
While the first two acts of the show were predominately folk that incorporated some electronic elements, Blocktreat did the opposite. Usually the sample-based electronic project of Brandon Hoffman is almost entirely devoid of organic instrumentation. But the lines were thoroughly blurred, as all the performers of the night got on stage — Ruiz on the drums, Biddle on guitar, and Rampling on bass, while Hoffman stood at a table, full of synths, samplers and unknown electronic gadgets. The quartet powered through an extended set of rhythm-heavy and glitchy pop, with Hoffman's vocals gently skating across the surface of the intricate instrumentals. Projections were provided by interdisciplinary artist David Jacob Harder, that seemed to be a mix of antiquated film clips and credits rolling.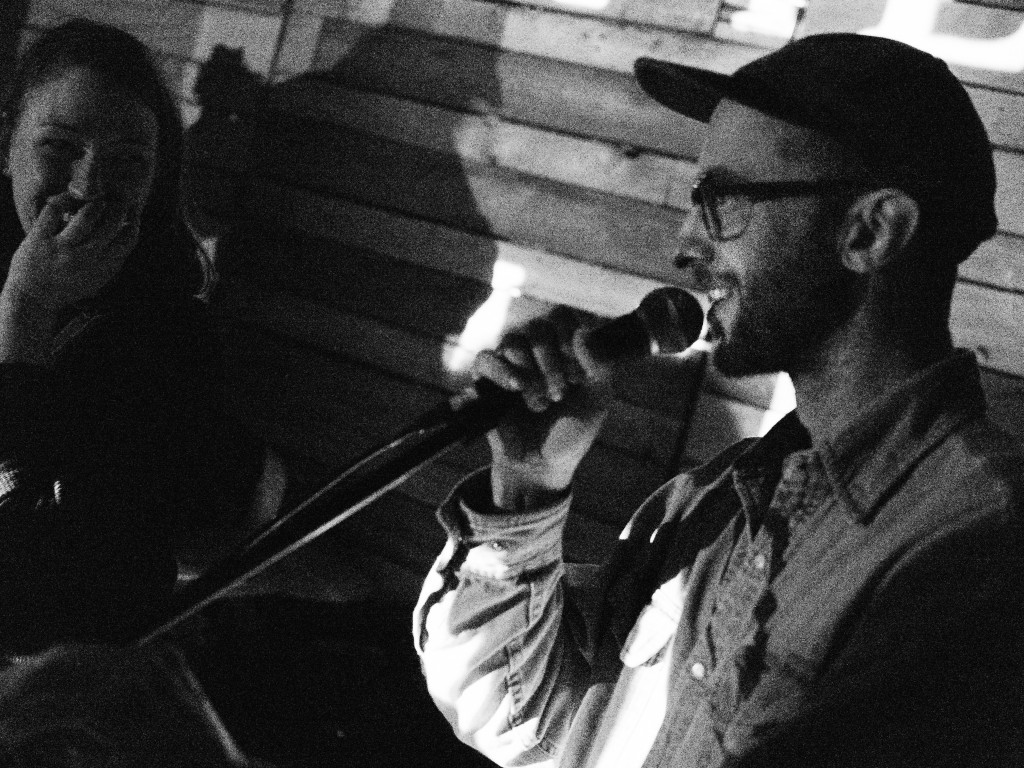 Out of all the songs, "Alpha" stood out. The grainy drum loop that anchors the song was slowly taken over by Ruiz's live drumming. The spacey synth line that fills the first part of the songs was overtaken by Biddle's guitar work. Hoffman's voice seemed to wade through layers of effects, coming out clean and crisp at times, and bleeding into the soundscape at others. Bridging the gap between Blocktreat's older instrumental material and his new lyrical songwriting, the song perfectly captured Hoffman's careful juxtaposition of organic and inorganic atmospheres.